Samsung Galaxy S7 Pictured In LEAKED Render
Published on December 9 2015
Samsung's Galaxy S7 design has leaked in pictures for the first time
So the Galaxy S7 has finally been spotted in the first leaked images - it's not a photo just yet, sadly, but the next best thing; a set of CAD renders for the device's bodyshell.
GSMArena reports having been handed the renders by a third-party case manufacturer; ITSkins, which presumably had access to the product renders to enable it to build cases for the handsets ahead of launch.
As well as the renders, the leakster provided dimensions and some other details for the Galaxy S7 and a larger iteration called the Galaxy S7 Plus. The regular size model measures 143.37 x 70.8 x 6.94 mm, which is more-or-less the same as the Galaxy S6 and, combined with the renders, does reinforce earlier leaks claiming the new model won't see a big design overhaul - it will look very similar to the current-gen flagship.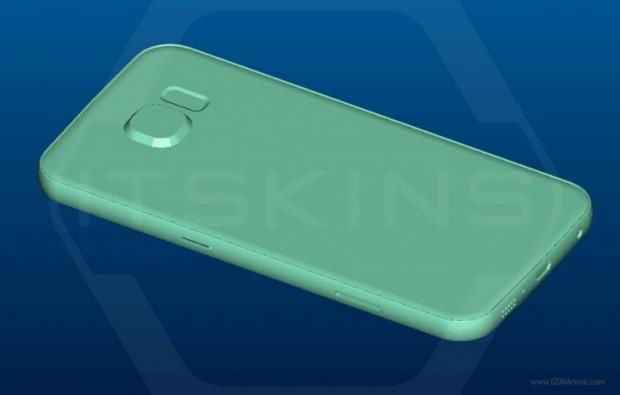 Interestingly the second model is a larger version of the Galaxy S7, rather than last year where we saw a larger version of the Galaxy S6 edge with the curved display. This Galaxy S7 Plus will measure 163.32 x 82.01 x 7.82mm - which is pretty massive and implies a 6in phablet - bigger than Samsung's 5.7in Galaxy Note series. Will there also be a Galaxy S7 edge and Galaxy S7 edge Plus? Difficult to say, but with this leak we don't have any evidence for either; doesn't mean they aren't lurking, but so far no cigar.
Article Source: Samsung Galaxy S7 Pictured In LEAKED Render