Published on February 28 2013
At MWC 2013, Samsung Electronics expects to release its first smartphone running on the Tizen mobile operating system in July or August, CNET has learned.
Tizen operating system is jointly developed by Tizen foundation, Samsung and Intel.. Tizen is just one of many emerging mobile operating system to make a splash at MWC. Before that, Mozilla held its press conference, and smartphones running on its Firefox OS have begun popping up at the show.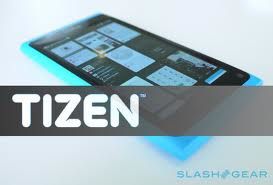 The handsets that run on Tizen operating system will be able to run the apps designed for Samsung's Bada operating system. Samsung will completely stop the selling of Bada OS smartphones after releasing the Tizen handsets.
Bada operating system devices cannot be upgraded to Tizen. But there is hope that since Tizen is an open source OS, it offers mobile carriers a chance to embrace an open operating system that it can customize to better directly serve its subscribers. But it will be interesting to see whether Tizen operating system can become as popular as Android operating system.
For Samsung, it offers a way to diversify its smartphone lineup, allowing it to maintain its multi-OS strategy. Alongside Android, Samsung is also a key partner to Microsoft with Windows Phone 8. But Samsung doesn't share the same interest in Mozilla's Firefox OS, according to a high-level Samsung executive.
Samsung may be releasing the Tizen OS phone in countries like India. Indian markets are dominated by Nokia mobile handsets. Recently Samsung released REX series of mobile handsets to compete with Nokia Asha series handsets. REX series uses open Java platform and this cannot substitute Android platform. Tizen operating system may be tried to tap lower end mobile markets of countries like India.
Smartphones running on Tizen, which is based on Linux and embraces HTML5, is supposed to launch commercially by the end of the year, an NTT Docomo executive told CNET in January.
It's also widely seen as a way for Samsung to distance itself a bit from its reliance on Google and its Android operating system. While Samsung is the No. 1 smartphone maker and Android partner, it still leans heavily on Google for software updates.
But Samsung and Google still maintain a good partnership, according to the Samsung executive.
"Everything is smooth," she said. "There's a lot of respect between the two companies."
Rerference: Samsung to Unveil Tizen OS Handsets in July 2013