Hands-on with the Huawei P20 and P20 Pro – the best smartphone cameras yet?
Published on April 16 2018
Three years ago you'd be forgiven for never having heard of smartphone brand Huawei – but in 2018 you'd be ignoring it at your own peril.
The Chinese tech giant has been producing some seriously eye-catching handsets, and has now overtaken Apple as the world's second-biggest smartphone vendor. The stage is set for its much hyped new P20 range, so could these be the handsets to finally propel it to the centre of Western consumer consciousness?
On paper, the P20 (£599 sim-free) and larger P20 Pro (£799) certainly sound impressive. For the technophiles out there they seem to tick all the boxes: the latest quad-core processors, astonishingly sharp displays, and absolute camera overkill. But even if talk of gigahertz and organic light-emitting diodes is alien to you, anyone can see just how beautiful the two handsets look on the outside.
Then there's the P20 Pro's cameras. The source of so much talk upon its unveiling, the unique multi-lens setup is tipped by many to be one of the best ever seen on a smartphone. So does it live up to the hype?
Huawei P20 and P20 Pro – key features
The £200 price difference between the two phones is sizeable for a pair of handsets that at first glance look almost identical. We take a closer look at what sets the two handsets apart from the competition and how they differ from one another. Camera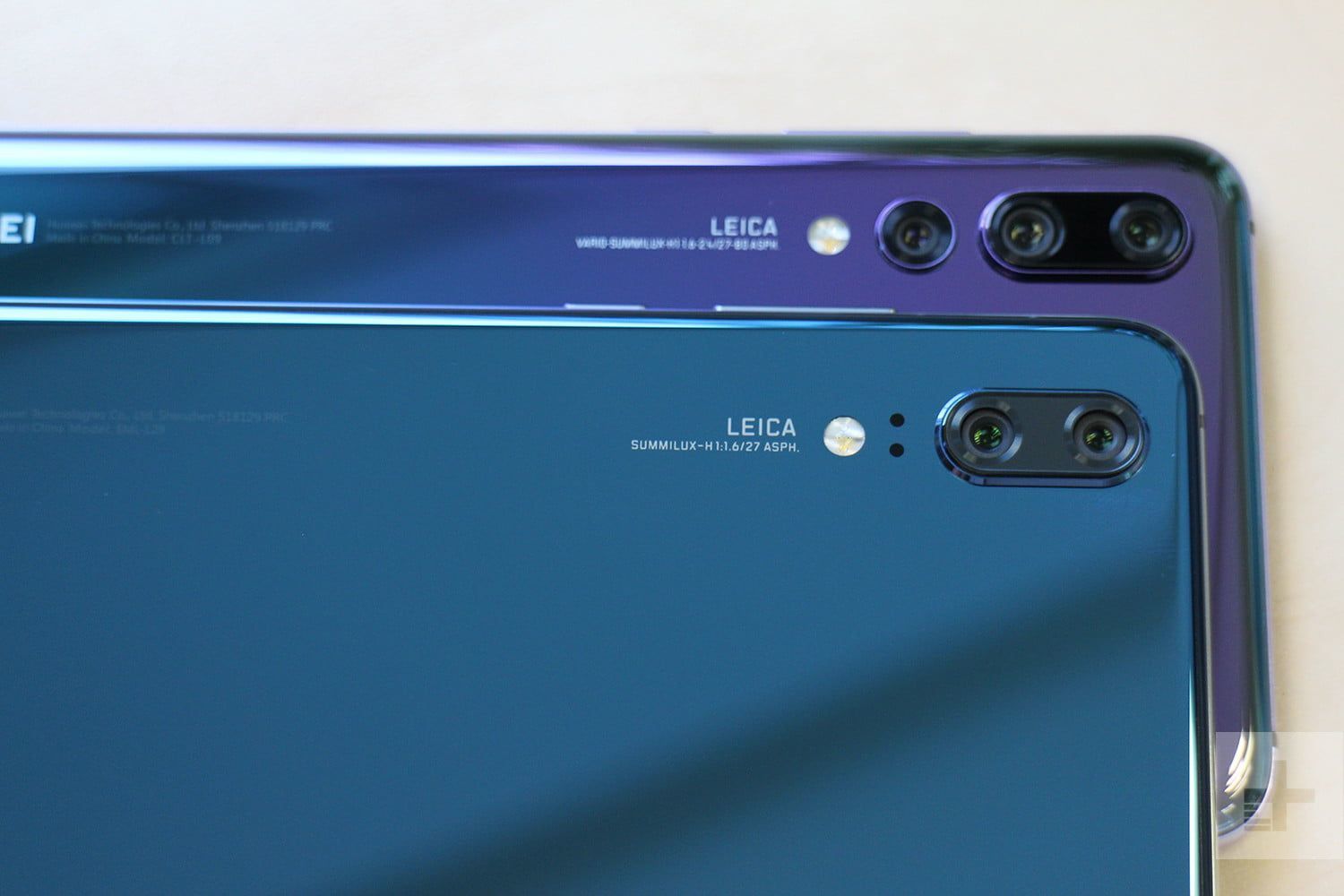 P20: 12MP RGB sensor f/1.8 and 20MP black and white sensor f/1.6, 24MP front-facing camera
P20 Pro: Leica 40MP RGB sensor, 20MP black and white sensor f/1.6, 8MP f/2.4 3x optical zoom camera, 24MP front-facing camera
This is the P20 Pro's pièce de résistance, and what all the hype surrounded following its reveal, so let's dive right in. Your eyes do not deceive you – it really does have three rear-facing camera lenses. Does this seem like overkill? Perhaps. Will you notice the difference when taking photos? Absolutely.
'Portrait Mode' has an array of lighting presets and beautification options that are designed to help you take decent looking face shots no matter the setting, while the Huawei AI assistant can detect what objects are in frame to automatically adjust colour.
Most features, such as the 24MP front-facing camera and 3x optical/5x hybrid zoom, are shared between the two handsets, but it's the extra lens that really sets them apart (and goes some way to justifying the disparity in price).
Display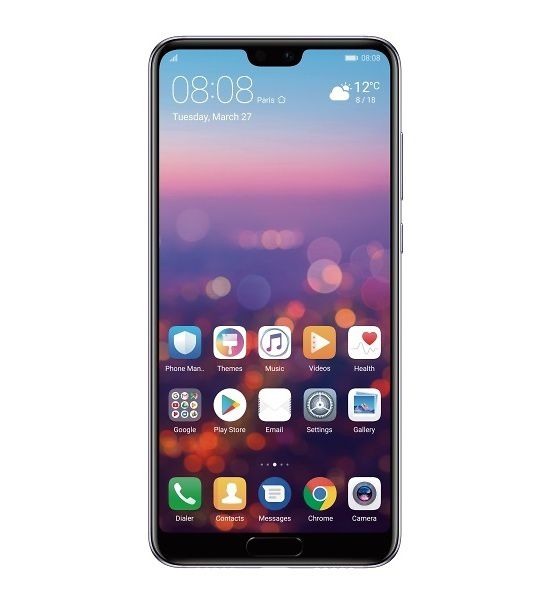 P20: 5.8-inch, 2240×1080 pixels, LCD
P20 Pro: 6.1-inch, 2240×1080 pixels, OLED
The numbers speak for themselves: these are two very big handsets. The P20 Pro is simply enormous – more than six inches tall and almost three inches wide. These titanic bodies exist to house the sizable 2240×1080 resolution displays. The P20 has a slightly higher pixels-per-inch figure of 429 compared to the P20 Pro's 408, but the latter has a state-of-the-art AMOLED display rather than the P20's more conventional LCD.
The huge amount of real estate laid out in front of you makes it an appealing vehicle for videos, games and pictures. There is only one criticism of the P20 range's screen though, and it's something that's garnered a fair bit of controversy. It features what's come to be known as a 'notch'. First seen on Apple's iPhone X, the notch is a small amount of dead screen space in the form of an indented black border placed centrally along the top of the display. It does have a practical purpose (to house the front-facing camera and earpiece) but there are some who might be annoyed by its presence. You can turn it off by extending it into a black bar that consumes the entire top edge of the screen – you get slightly less display but at least it's even.
Performance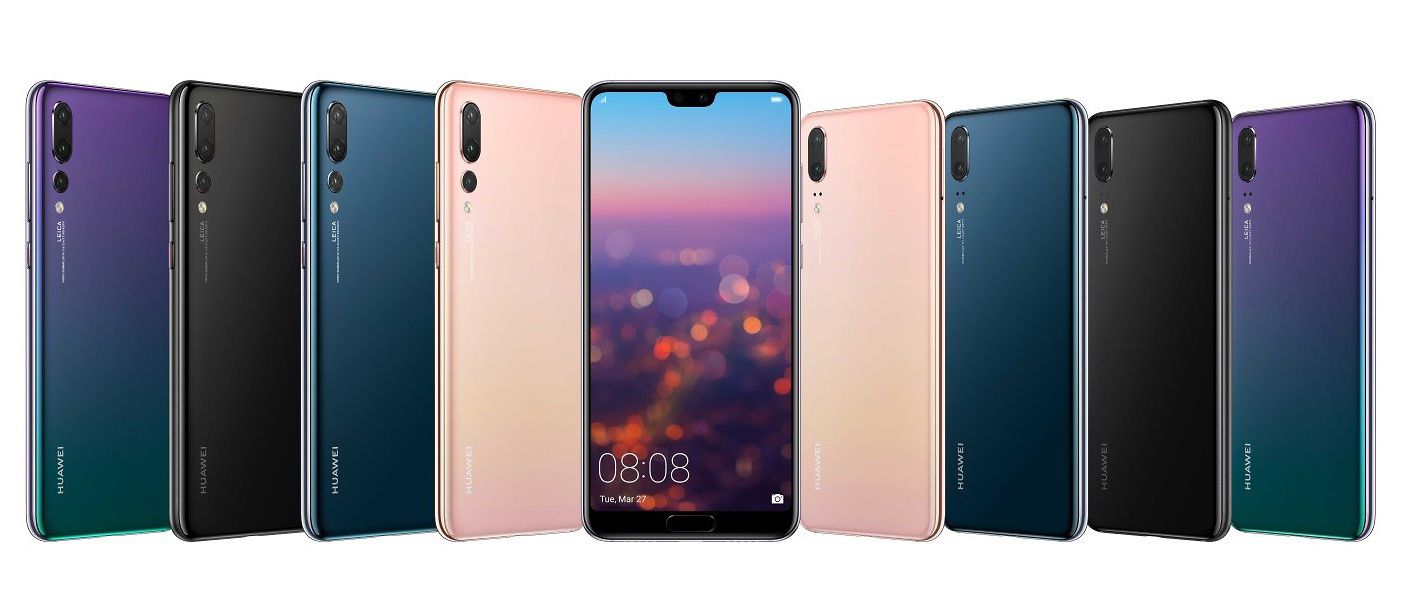 P20: HiSilicon Kirin 970 quad-core processor, 4GB RAM memory, 128GB storage, 3,400mAh battery
P20 Pro: HiSilicon Kirin 970 quad-core processor, 6GB RAM memory, 128GB storage, 4,000mAh battery
The secret to what makes Apple's smartphones so powerful despite how humble their specifications appear on paper is that Apple has total control of its hardware and software. It makes the processors, as well as the operating system, and can therefore make sure that the two work in harmony. Huawei does something very similar, and is the only Android-based smartphone manufacturer who can say they come anywhere close to Apple's level of optimisation.
Those HiSilicon processors in both handsets are made by Huawei, for Huawei. Both phones pack a punch, and the 6GB of RAM on the P20 Pro is especially generous. They come running Android 8.1 Oreo out of the box, and you can expect them to both receive Android P shortly after its launch later this year.

The operating system presents one early issue we have with the P20 range, though – there's an awful lot of bloatware on there. Fans of the pure, clean Android experience will have to take some time uninstalling all of the pre-fitted Huawei-brand apps. While both phones come with a sizeable 128GB of storage as standard about 12GB of it isn't usable, and some of that is down to these largely unwanted apps.
A powerful processor and power-thirsty display mean that a big battery is required, too. The 3,400mAh on the P20 is relatively standard fare for a flagship phone nowadays, but the 4,000mAh battery built in to the P20 Pro is one of the biggest you'll see on a mainstream device. It should last you all day and then some.
The P20 is IP53 certified, whereas the P20 Pro is IP67 certified. This means that the former is both dust and water resistant (so it won't short-circuit if it gets splashed), whereas the latter is completely sealed from dust and is waterproof up to one metre for roughly half an hour.
Best smartphones for 2018 – our definitive list of the top mobile phones right now. When can you buy it?
When can you buy it?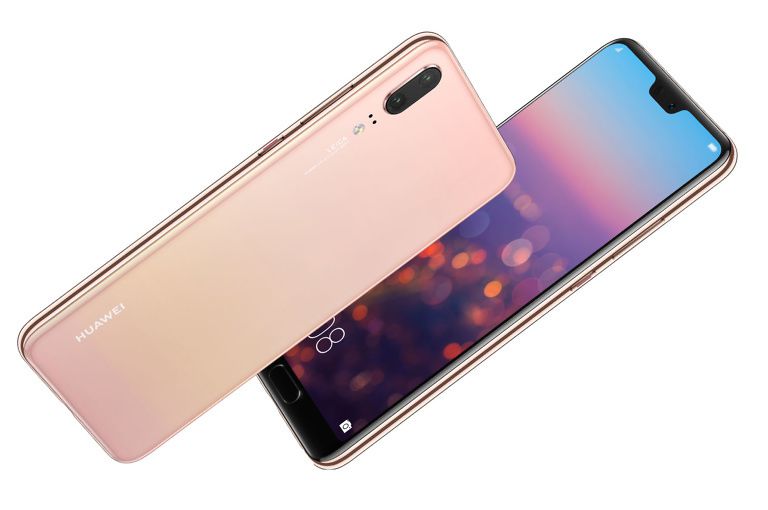 The Huawei P20 is available in Black, Midnight Blue and pearlescent 'Pink Gold' (our personal favourite) and costs £599 Sim-free. The Huawei P20 Pro is available in Black, Midnight Blue and a colour Huawei calls 'Twilight', and is priced at £799. Both handsets are available now, and we're currently putting them under full technical scrutiny in the Which? test lab. We'll have results online soon, but until then you can head to our first look reviews for a in-depth hands-on with the both of them:
Huawei P20 Pro first look review

Article Source: