Apple Watch 3: News and rumors
Published on July 26 2017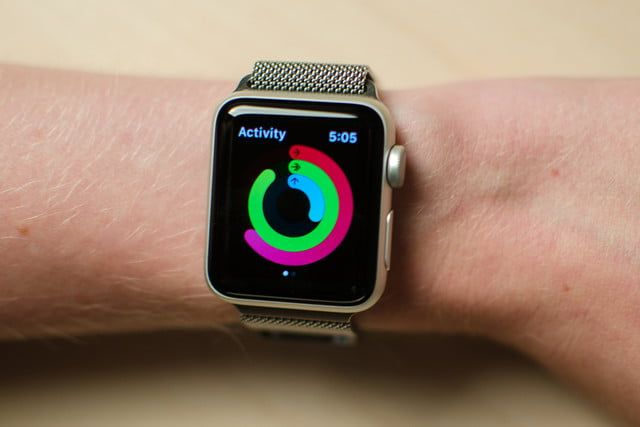 The Apple Watch is the best-selling smartwatch ever released, and it's certainly a great product, but there's always room for improvement. While the Apple Watch Series 2 did alter the Series 1 for the better in a few key areas, it's the rumored Apple Watch Series 3 that may offer what we really want to see.
But what exactly will the release of the Apple Watch Series 3 bring? The device is shaping up to be quite an interesting one. Here's everything we know about it so far.
Release date
When will we get the new Apple Watch? DigiTimes suggested back in January that it would land at some point in the third quarter of this year, meaning that Apple could be shifting to a yearly upgrade cycle for the Apple Watch.
As there have only been two previous Apple Watch launches — the original in spring 2015, and the Series 2 in fall 2016 — there's really no precedent established for a yearly launch. As such, Apple may opt for another year-and-a-half turnover, meaning we would see the Series 3 in spring 2018.
Alternatively, the company could be timing the Series 3 announcement to coincide with its next flagship phone. However, in recent months we've learned that iPhone 8 production has been particularly challenging for Apple. The latest rumors suggest it's possible the device could miss its target launch of September. In that event, the Series 3 Watch could surface later in the fall, or ultimately be bumped to early 2018.
Sensors
Rumor has it that Apple may be stepping up the health tracking capabilities on the Apple Watch for Series 3. According to a report from BGR, the new Apple Watch may be able to monitor blood glucose levels, and new reports indicate that Apple CEO Tim Cook is testing the new accessory personally. Cook has reportedly been spotted on the Apple campus wearing a prototype device, and while it's currently unclear if the device is Apple-built or built in partnership with a medical company, reports from CNBC suggest that it's the blood glucose monitor.
Apple has reportedly been interested in helping tackle diabetes for some time now, and the glucose monitoring feature could be a game-changer for diabetics. Around 30 million people in the U.S. alone suffer from diabetes.
Currently, the only way to monitor blood glucose is to get a blood sample. According to the report, the Apple Watch's glucose monitoring will be noninvasive.
Smart bands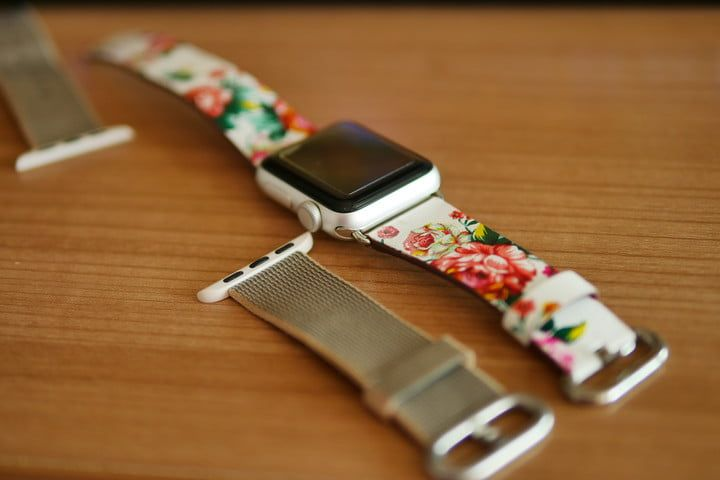 Apple may introduce a whole slew of new functionality with the Apple Watch Series 3 through a series of interchangeable "smart bands," which will add different functions to the Apple Watch quickly and easily. That will give the Apple Watch a modular design, and allow users to add features without having to pay more for the Apple Watch outright. It's possible that the glucose monitoring system will be introduced as a smart band rather than as core functionality to the Apple Watch itself.
A SIM card and LTE
The Apple Watch Series 3 may be the first in Apple's portfolio to support LTE connectivity, although rumors about such a feature have spread since the very first version, indicating it's something Apple often experiments with ahead of launch.
At the end of March 2017, an analyst from Susquehanna Financial Group published findings from a data-gathering trip to Asia, and claimed, "several parties" said the new Apple Watch would have a SIM card slot and support LTE connectivity. The analyst met with Qualcomm and Broadcom, among others, during his trip. Additionally, Apple may be investigating a low-power LTE chip for use in the Apple Watch 3 to ensure battery life doesn't suffer.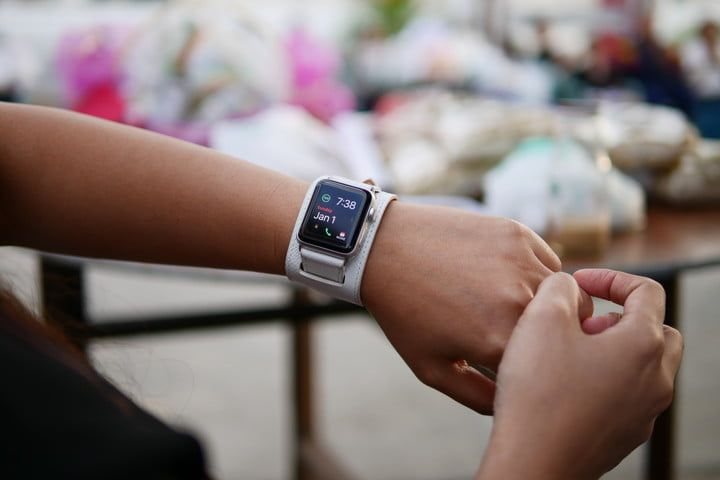 Moreover, a new report suggests that Apple will not be using OLED in the Apple Watch Series 3. Rather, it will be employing a new display technology called micro-LED. Back in 2014, Apple acquired LuxVue, a company that specializes in the technology, and now it appears the iEmpire is leveraging this company to bring micro-LED screens to market.
It would certainly make sense for Apple to begin testing out micro-LED tech in its smaller hardware, like the Apple Watch. After all, as Apple Insider points out, producing these panels is quite difficult, and as such, it's likely not yet ready for application on say, the newest iPhone. That said, the smaller screen of Apple's wearable makes it an ideal first candidate.
Apple was at one time or another floating putting a camera into the Series 2 Watch for FaceTime calling, but ultimately decided against it. With the next generation on the horizon, many have assumed a camera may be in the cards, though we haven't received any reports indicating Apple will go through with it this time around either.
Design
Many are hoping that the Apple Watch Series 3 will bring with it a major redesign, however if recent reports are anything to go by, unfortunately this may not be the year we see that happen. According to a report from DigiTimes, which sources Chinese publication Economic Daily News, the overall design of the third Apple Watch will remain the same, despite the fact that it will include a few new key features.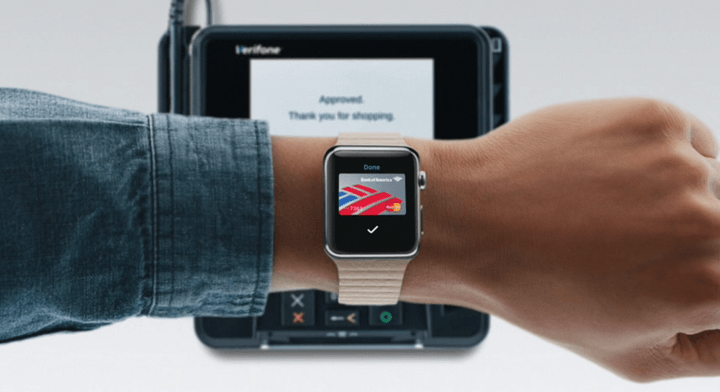 What that means is that those hoping for a round Apple Watch may have to wait a little longer, if one is ever released at all. While round smartwatches have become quite a trend in the Android Wear market, the Apple Watch has stuck with a four-cornered form factor.
Battery
The DigiTimes report also mentions two key improvements to the Apple Watch Series 3: Battery life and performance. The Apple Watch has never been a high performer and it has always suffered from battery life issues, so improvements in those areas will certainly be welcome changes. Still, the Apple Watch Series 2 battery can generally last for around two or more days — so if Apple is seriously focusing on battery life for the Series 3, it's possible that it's also introducing new features that could put a bigger drain on the battery.
The story named Taiwan-based Quanta Computer as one manufacturing partner for the Series 3 watch. Quanta's goal is reportedly to improve battery life first and foremost, as other aspects of the device may not receive the same kind of attention.
Article Source: Apple Watch 3: News and rumors