Yahoo's Popular Searches of 2012
Published on January 20 2013
Bangalore: Contradictory to the expectations on iPhone repeating its history, Apple's charming device, this time, went under the waves of presidential elections, as "election" came up as the most searched term of 2012.
The report on popular search items of 2012 was released by Yahoo, which considered everything users' type into the search bar, including information on gadgets, Olympians, memes, sports teams, songs, music lyrics, TV comedies, "what is" searches, how-to searches, "obsessions," recipes, and several others.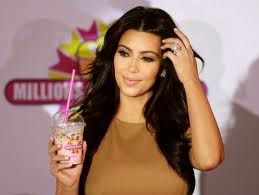 According to Yahoo, even though politics saturated top headlines of almost all information channels, people still searched online to see what's happening in the presidential election. The second place for iPhone searches are fuelled by the initial rumors and the anticipation of the new device. "iPhone was No. 1 last year, and the fact the iPhone made it back on the list is incredible," Vera Chan, a Yahoo Web trend analyst, told CNET.
After Elections and iPhone 5, the next one in the list was reality star Kim Kardashian, followed by Kate Upton, and then Kate Middleton, the wife of Prince William. According to Yahoo, Kim Kardashian has been a permanent "search" term in the top 10 since 2009.
In the gadget section, no one was able to block the supremacy of iPhone 5, as it scored the top, followed by iPad 3, iPad Mini, Samsung Galaxy S3, and Kindle Fire. Even iPhone's previous iteration, iPhone 4 nabbed the No. 6 spot.
Here are the top 10 searched items on yahoo in 2012.
#1 Election
#2 iPhone 5
#3 Kim Kardashian
#4 Kate Upton
#5 Kate Middleton
#6 Whitney Houston
#7 Olympics
#8 Political polls
#9 Lindsay Lohan
#10 Jennifer Lopez
And here are the top-searched gadgets
#1 iPhone 5
#2 iPad 3
#3 iPad Mini
#4 Samsung Galaxy S3
#5 Kindle Fire
#6 iPhone 4
#7 Nook
#8 iPod Touch
#9 Samsung Galaxy Tab
#10 Samsung Galaxy Note
Article Source: Yahoo's Popular Searches of 2012