Get Site Visualizer to Visualize Everything About Any Website
Back in the days when the Internet was fresh and new, websites were no more than digital billboards with a single email link that you would use to get more information. Now, even the most basic of websites contains multiple links and pages, and trying to wrap your head around the scope of it all can be mind boggling! Time to step up your game with Site Visualizer!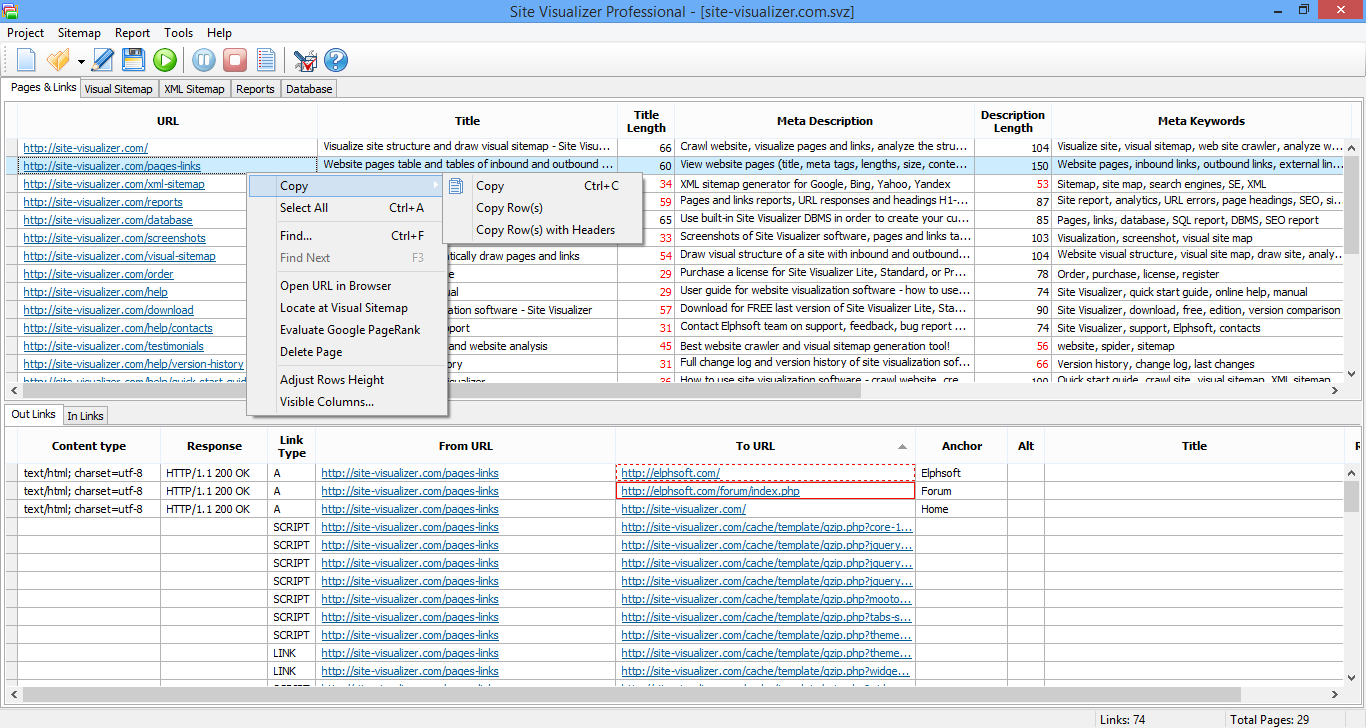 Site Visualizer visualizes any website's structure, presenting the site as a set of pages complete with inbound and outbound links. With Site Visualizer, you can easily collect all SEO-related parameters, including the number of links, page titles, meta tags, URL response codes, alternate text anchors, and more! Offering exceptional flexibility and power, Site Visualizer can present all of this data in a table, as a visual sitemap, as a report, or in the form of an XML sitemap. You can even export the data to an Excel spreadsheet. The choice is yours!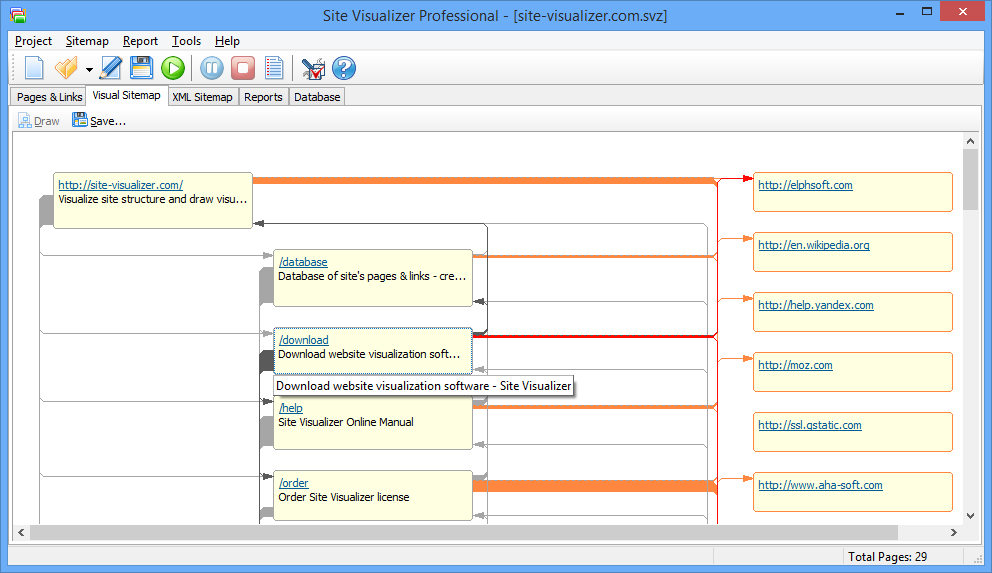 Whether you're a webmaster looking to get a bird's eye view of your site structure, or an SEO expert who wants to break down exactly how your site performs versus competing websites, Site Visualizer is the perfect tool to have in your collection!