60% Off to Get ScreenCamera Toolbar to Turn your desktop into a webcam: share it and record it!
You may have come across screen recording applications before -- you know, the apps that let you record everything that happens on your computer desktop. But what did you really do with those recordings? Record silent videos of your mouse gliding across your smooth, app-laden landscape? Did you pick up a microphone and do a voiceover? Well, with ScreenCamera Toolbar, you can record you on-line conversations and chats, record and stream your desktop, all while providing play-by-play audio and video with your webcam!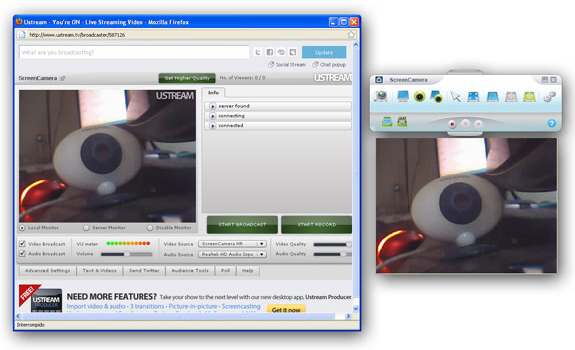 As a desktop recorder, ScreenCamera Toolbar is second to none, featuring an intuitive toolbar offering single-click access to a variety of functions. You can choose to follow the mouse cursor, or select any active window or region of the desktop. Plus, with the ability to capture video on the webcam AND the activity on the desktop simultaneous, you'll be able to build impressive and helpful video tutorials in a snap!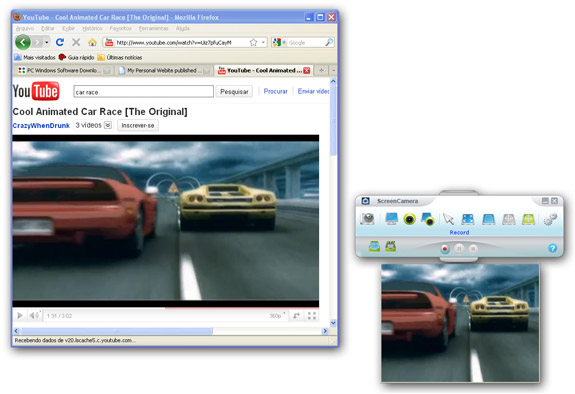 ScreenCamera Toolbar differs from all other high-def desktop recorders in one critical way: it also serves as a video camera with it's lens focused on your Windows system, allowing you to share your desktop captures on the web with anyone using free video-conferencing and video-streaming apps and websites like Skype, UStream, and LiveStream. Pretty cool!
And for real-time instructional videos, you can pair ScreenCamera Toolbar with your webcam to broadcast yourself and your screen activity!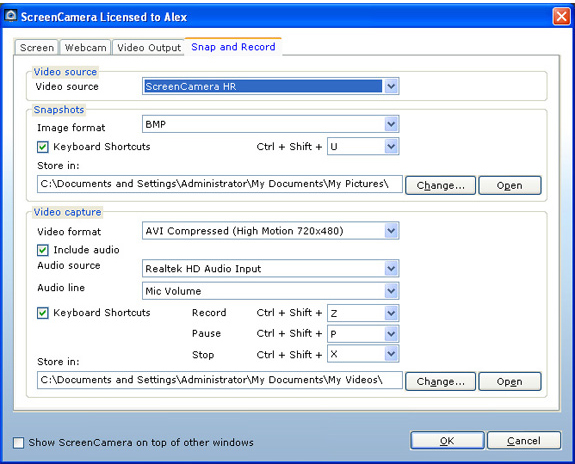 In addition to all of its great applications as a video tutorial recorder and streamer, ScreenCamera Toolbar also works as a webcam splitter, letting you use your webcam on multiple applications simultaneously!
ScreenCamera Toolbar opens a whole new world of possibilities for your webcam in a lightweight and intuitive app! Once you try it, you'll wonder how you ever got along without it.
Please note: for an additional fee business owners can purchase the ScreenCamera SDK which allows the application to be automated remotely.
Please note folks, Microsoft trusts ScreenCamera enough to list it in their Center of Compatibility!
Free download ScreenCamera Toolbar to Turn your desktop into a webcam: share it and record it!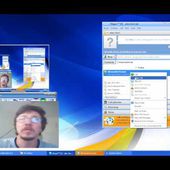 How to stream desktop screen capture on video chat applications
Learn how to stream your desktop video capture on video chat applications and websites such as Skype, Messengers, UStream, Blog.TV, ...