Get SmartSHOW to Turn Still Images into Stunning Slideshows
Published on March 22 2016
Want to create cool animated photo slideshows, but intimidated by programs with a steep learning curve? Why not get up and running in just three easy steps using SmartSHOW?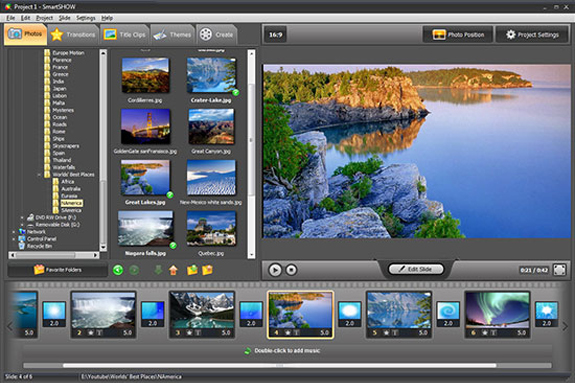 SmartSHOW lets you transform still photos into thrilling photo movies in just three steps. WithSmartSHOW, you'll benefit from a handy wizard that walks you through the process quickly and easily.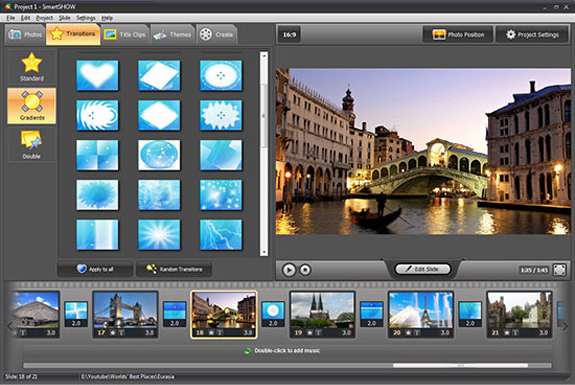 In fact, SmartSHOW is easier to use than you think, since the program comes with templates for all occasions that are just waiting for you to fill with your own images and soundtrack using convenient Drag & Drop interfaces.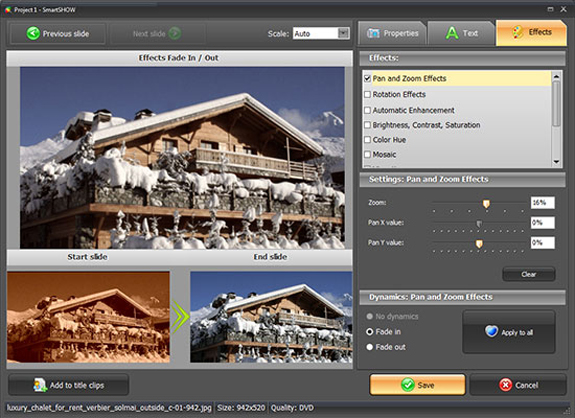 Adding your own stuff to a template isn't all you can do with SmartSHOW. In fact, you'll probably get lost (in a good way) playing around with the amazing collection of motion and artistic effects that you can implement in your slideshows. Add captions and titles! Play around with gradients and textures! Enhance your images inside of SmartSHOW without having to boot up a different graphics program!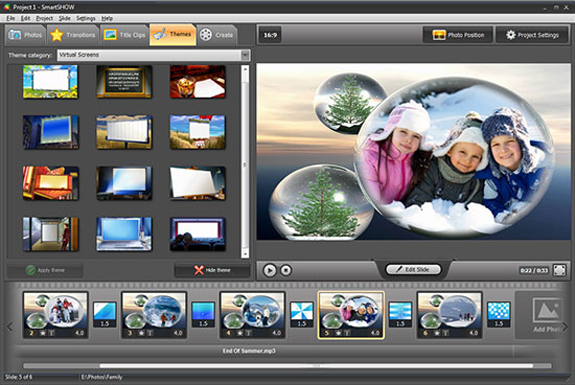 When you're done, you can share your SmartSHOW masterpiece in full HD video, or share it online in a web-optimized format that won't eat everyone's bandwidth.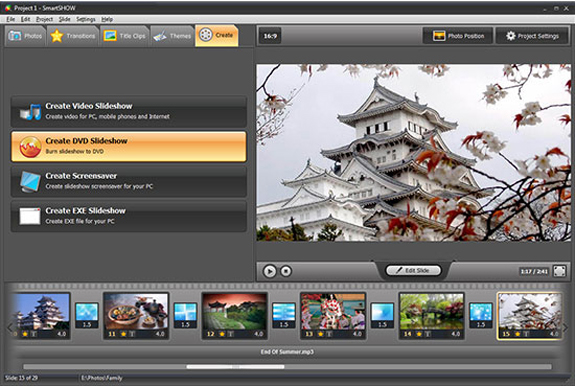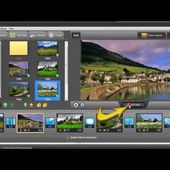 How to Make Your Own Slideshow
Created with Smart Slideshow Maker - http://slideshow-maker.com If you are looking for a simple and efficient app to turn your favorite photos into a beautiful music slideshow, you must definitely ...
https://www.youtube.com/watch?v=SWkn5g7p3K8&feature=youtu.be