This is the closest we've come so far to seeing a real iPhone 8
Published on July 26 2017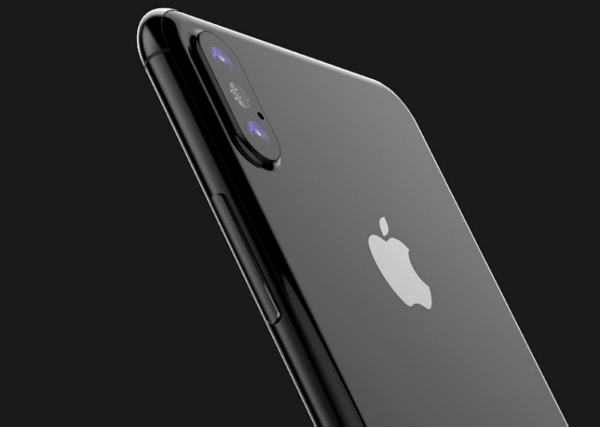 To call the iPhone rumors cycle predictable might be the understatement of the year. Apple tries as hard as it can to keep the wraps on its unreleased iPhones, but there are simply too many people involved with the development and manufacturing of consumer electronics devices. There's no way to plug every hole, and no company is more affected by that plain truth than Apple. Each and every year ahead of new iPhone releases, we get early details, then schematics and CAD drawings, then more details and component leaks, then dummy unit mockups, and so on. You can practically set your watch by the iPhone rumor cycle.
With August just around the corner and September a stone's throw away, we've reached peak iPhone 8 rumor season. Apple's plans have been finalized for some time now — we exclusively confirmed Apple's final iPhone 8 design way back in May — and leaks are flowing freely. Now, thanks to all the earlier details we've seen, a new round of images gives us a look at what is believed to be the closest we've come to seeing Apple's real iPhone 8.
Remember last week when we shared exclusive renders and an animation that showed the world what Apple's iPhone 8 likely looks like when it's powered on? Nodus, the same smartphone case maker that supplied us with those images, has given Forbes a new set of iPhone 8 renders that are some of the best we've seen so far.
Despite language in the blog post like "Apple's biggest changes reveled" and "delve deeper into Apple's supply chain," absolutely nothing new can be gleaned from these renders. They're merely a visualization of the leaks and rumors we've seen for months now. What these renders do accomplish, however, is throwing a bit of fit and finish into the mix.
iPhone dummy models like this one do a good job of giving us a general idea of what to expect each year, but they obviously never have the refinement of a real Apple product. In these new renders, we can see what Apple's iPhone 8 might look like as a real finished device, not some 3D model that was slapped together in a dark room in the back of a Chinese factory.
Here are a few of the new images:
This, as you can see, is what a finished Apple product looks like. In line with old rumors, the polished stainless steel edges are perfectly aligned with the glass front and back panels, creating unbroken lines that bring Apple's design boss Jony Ive closer than ever before to realizing his dream of an iPhone that looks like a single sheet of glass. It's stunning, and it's likely the closest we've come so far to the real thing.
Also of note, these renders show a display setup like the one we suggested back in June. While it appears as though that ugly cutout at the top of the display is indeed happening, reserving the space on either side solely for the status bar would mean there won't be a big chunk of the graphics missing like there is on that ugly upcoming Essential phone. Of course, this only works if Apple decides not to release the iPhone 8 in white, and we explained why in our earlier post.
Apple is expected to unveil the iPhone 8 during its regular summer press conference in September, though rumor suggest the phone's release could be delayed by a few weeks. Of course, as we discussed in some earlier coverage, any delay or supply shortages at launch really wouldn't matter at all.
Article Source: This is the closest we've come so far to seeing a real iPhone 8