Get BatchPhoto Pro The Fastest Photo Editor
Published on July 10 2016
BatchPhoto Pro is a powerful photo manipulation program that makes it easy to touch-up, annotate, transform, apply effects, and rename hundreds of photos in a single operation.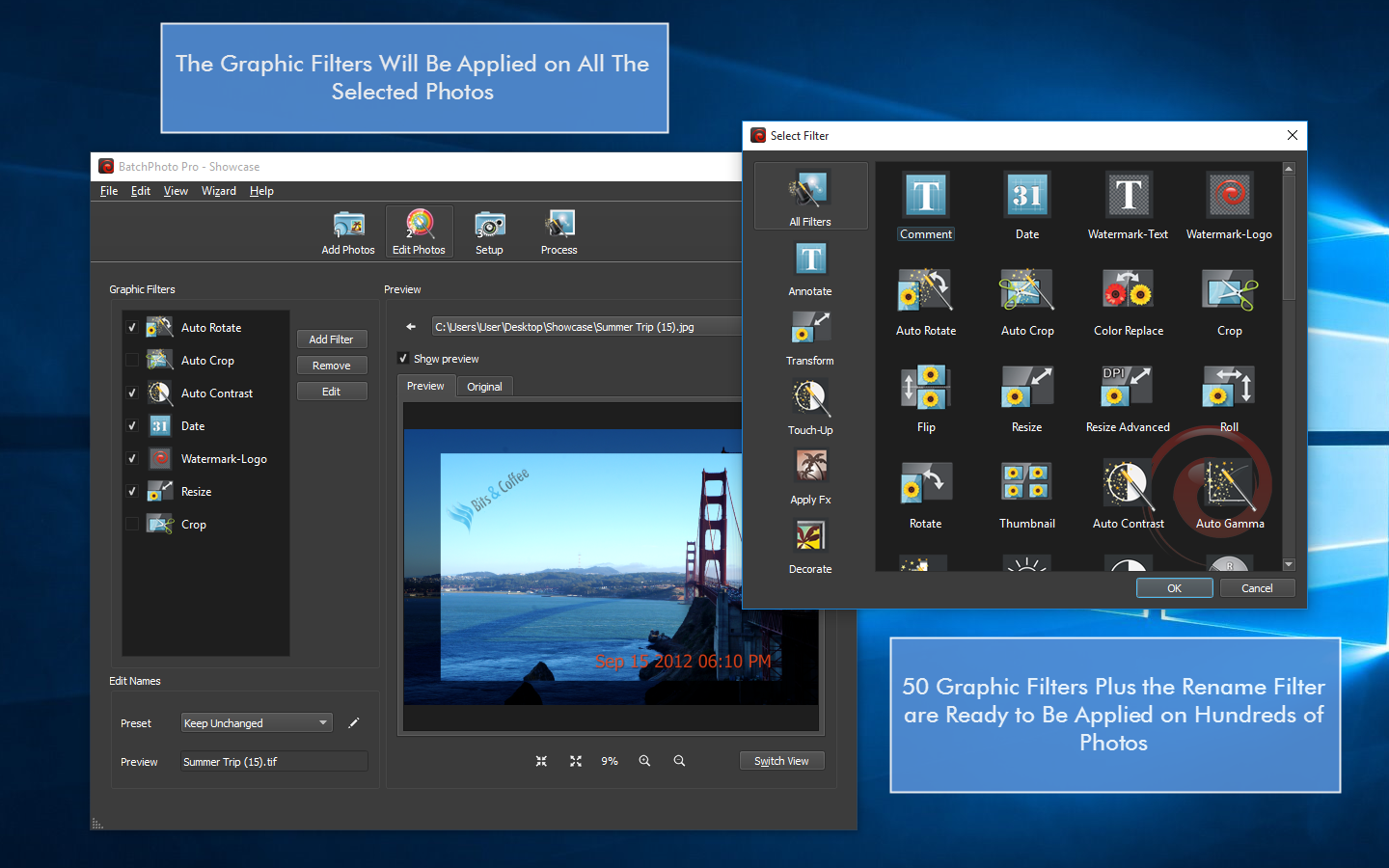 Instead of enhancing and adjusting pictures individually, BatchPhoto Pro lets you select a group of pictures, define a series of edits, and apply them in a single operation. Incredibly easy to use,BatchPhoto Pro also offers a Windows right-click menu extension, hot-folders, and much more!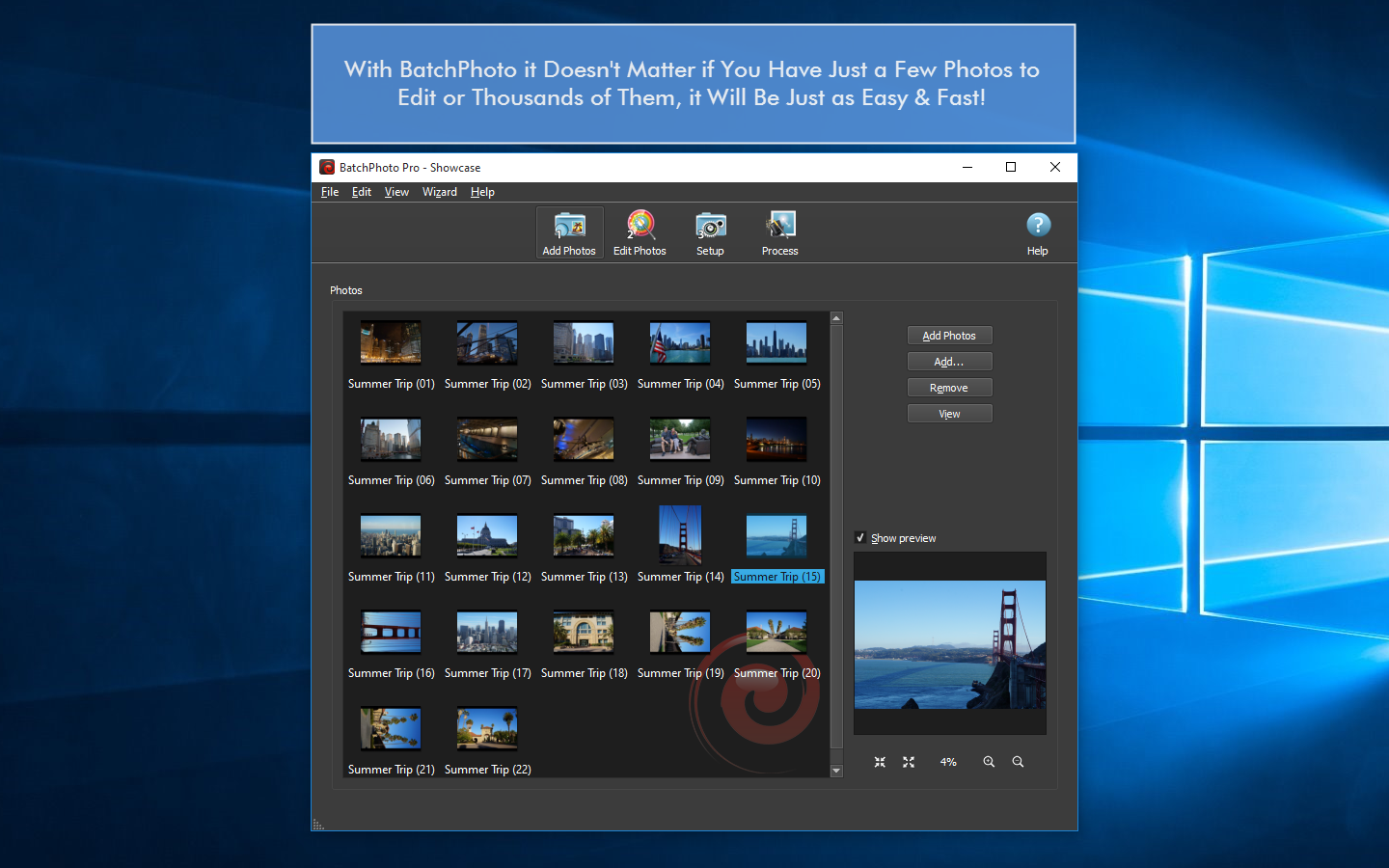 Whether you're a business user who needs to manipulate groups of pictures for Microsoft PowerPointr presentations, a home user who wants to organize and rename your family and travel photos, or a student who wants to collect and edit images from the Internet, BatchPhoto Pro has the tools that you need.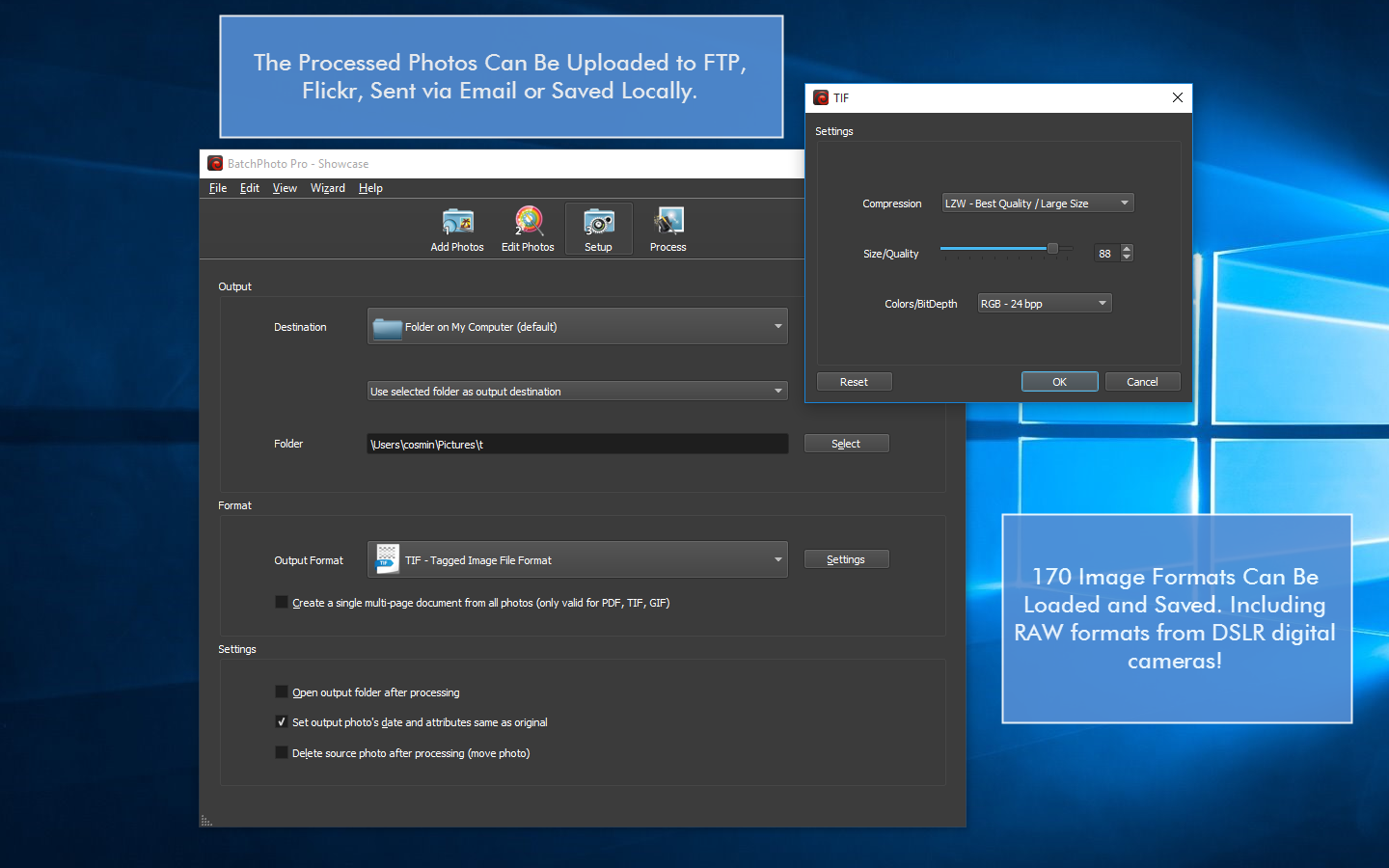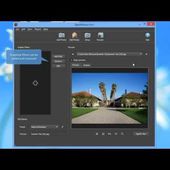 Easily process photos in batch mode with BatchPhoto. Familiarize yourself with the interface and the basic features by watching this short presentation.
https://www.youtube.com/watch?v=n2jeDIvZrkw&feature=youtu.be