25% Off to Get CintaNotes to Take Notes in an Quick and Easy Way
Published on June 15 2016
When you need to quickly jot down some information, what do you do? Reach for a sticky note, or a piece of scrap paper? And what do you do when that piece of paper ends up lost? If you've been thinking that there's no easy way to use a computer for quick note-taking, you're mistaken! Just check out CintaNotes!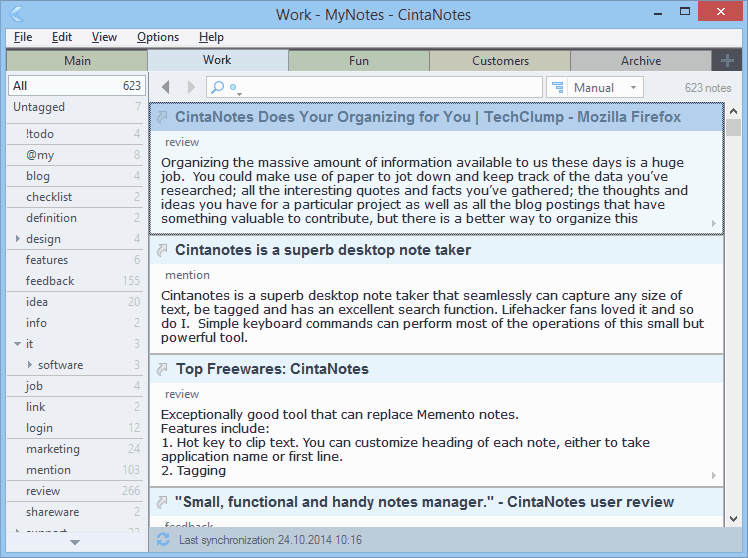 CintaNotes lets you quickly save and tag any bits of useful information, just by selecting text and pressing a hotkey. With CintaNotes, you'll never have to worry about losing bits of paper - every note you take is saved, along with the URL of the site that you clipped it from. Best of all,CintaNotes works with any application that can copy text to the clipboard!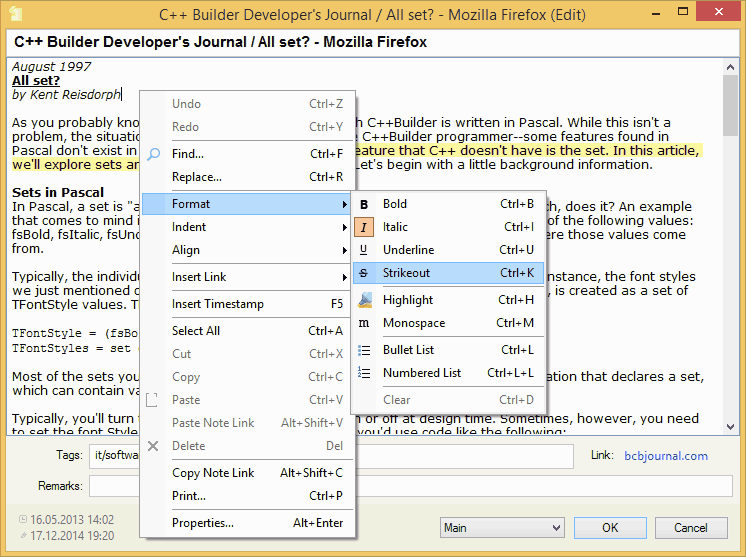 When it's time to look up that piece of info, CintaNotes is on the case, bringing up matching results in real-time as you type! You can even search by title, URL, or any combination of tags. The tags can be organized into a tree, making the tagging system extremely powerful. And with tabbed sections it's easy to keep unrelated notes separate, while color-coding of notes helps in organization even further.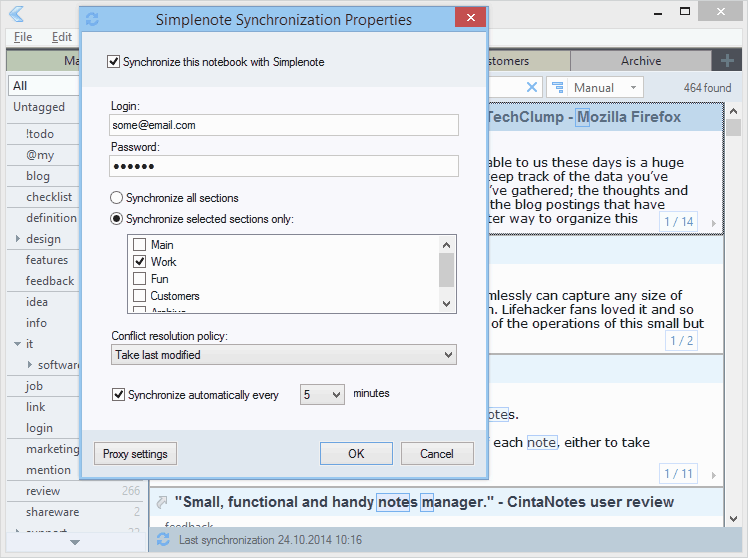 If you use online cloud services like SimpleNote or Dropbox, you can sync your notes across multiple devices. With SimpleNote you will have complete access to your notes on your mobile device, and not just for searching and reading, but also for writing! However if you're not that much into cloud syncing, CintaNotes works in offline mode as well. Small and powerful, CintaNotes can run completely self-contained off of a USB flash drive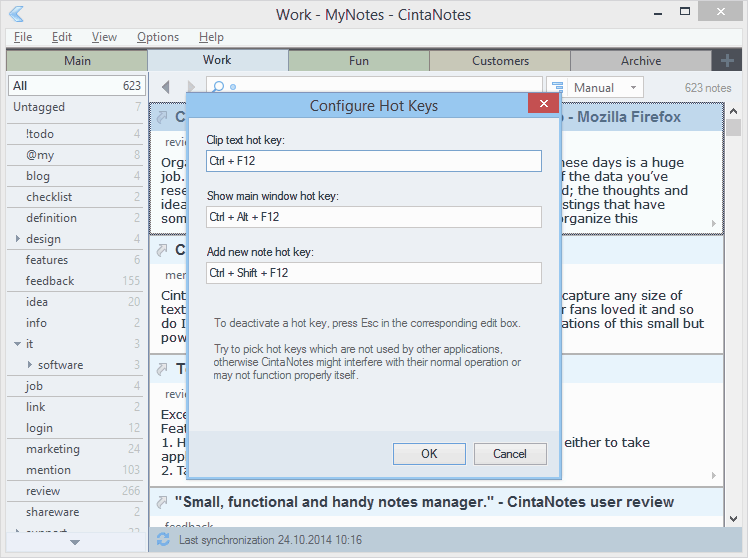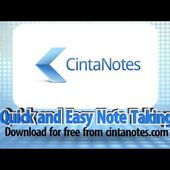 CintaNotes - a Quick and Simple Notes App for Windows
Download CintaNotes free http://cintanotes.com/ Learn how to work with CintaNotes http://cintanotes.com/quick-start-guide/ CintaNotes is a small and easy to use personal note management application
https://www.youtube.com/watch?v=ilAxP3FrxDo&feature=youtu.be