T-Mobile doubles 4G coverage to take on AT&T and Verizon
Published on October 30 2015
T-Mobile is closing the coverage gap between itself and larger rivals AT&T and Verizon.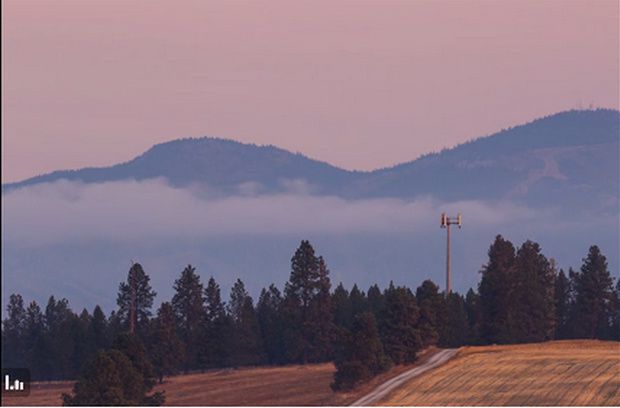 T-Mobile is using low-frequency spectrum to extend the coverage of its 4G LTE network to rural regions of the country like Missoula, Montana.
T-Mobile
T-Mobile executives on Tuesday said the carrier's 4G LTE service is available to more than 300 million people across the US, roughly the same number of people who can access AT&T and Verizon's high-speed networks. T-Mobile said it's also on track to add 1 million new square miles of LTE coverage to its network, which means customers will be seeing a T-Mobile signal in places they've never seen one before, such as Missoula, Montana, and parts of North and South Dakota.
"We have more than doubled our footprint of LTE this past year," Neville Ray, T-Mobile's CTO, said in an interview. "And we are actually expanding into new territory now with our LTE service, which means we're putting LTE into and onto rural ground and turf in brand new markets."
T-Mobile's network expansion means the third-largest wireless operator in the nation is becoming a true alternative to AT&T and Verizon. Up to this point, T-Mobile's network has only covered about two-thirds of the country, concentrated mostly in and around big cities. Customers in the other third of the country and those who might travel to these more remote areas couldn't even consider T-Mobile as an option. Now they can.
For more than two years, T-Mobile has seen tremendous response to its "Uncarrier" marketing campaign, attracting new customers with new no-contract plans and promotions that undercut its competitors' pricing. But T-Mobile recognized that marketing and price promotions would only get the company so far in winning new customers.
Over the past few years, it's embarked on a massive network upgrade. In spite of its late entry to 4G LTE, T-Mobile has quickly caught up. In some markets, its service outperforms AT&T and Verizon, according to independent testing firms such as RootMetrics.
But its network continued to dog T-Mobile, as the lack of coverage prevented millions of customers from even considering the company's service. To fix this problem, T-Mobile acquired additional wireless spectrum, the radio airwaves that carry text messages and cat videos to your smartphone. The spectrum is of the low-band variety, which allows signals to travel over longer distances and also penetrates more easily through barriers like walls.
The use of this spectrum has made it up to four times more cost effective for T-Mobile to deploy new cell sites in new territories, and it's allowed the company to expand its coverage in existing markets using existing cell towers, Ray said. And because signals can actually penetrate inside buildings more easily, it's also improved indoor coverage, resulting in fewer download interruptions and dropped calls.
T-Mobile can now compete with the two largest operators both in terms of network speed and reliability as well as network coverage, according to Mike Sievert, the carrier's chief operating officer.
"A lot of those doubts people may have about T-Mobile are outdated," he said in an interview.
He added that T-Mobile is also planning to bid aggressively in the government's upcoming spectrum auction. It's another reason he's bullish on the company's future.
But there's a catch. The spectrum T-Mobile will likely buy in the upcoming auction is currently being used by TV broadcasters, and the airwaves may not be ready for commercial mobile use until 2020. What's more, even though T-Mobile may be on par with AT&T and Verizon when it comes to LTE coverage, these carriers still have a wider footprint using older 2G and 3G network technology, which comes in handy for subscribers when 4G LTE is not available. Still, Sievert said, in places where it counts, T-Mobile is now a formidable competitor.
"If you look at where people live and work, we are substantially on par now with Verizon," he said. "And we are still building."
Article Source: T-Mobile doubles 4G coverage to take on AT&T and Verizon