30% Off to Get LinkOptimizer to Streamline Your InDesign/Photoshop Workflow
Adobe makes a fine family of products, and if you're using InDesign and Photoshop in your workflow, you're already well ahead of the game. But the complexities of these programs sometimes lead to huge projects that take up immense amounts of hard drive space and take a long time to process. That's why you need LinkOptimizer!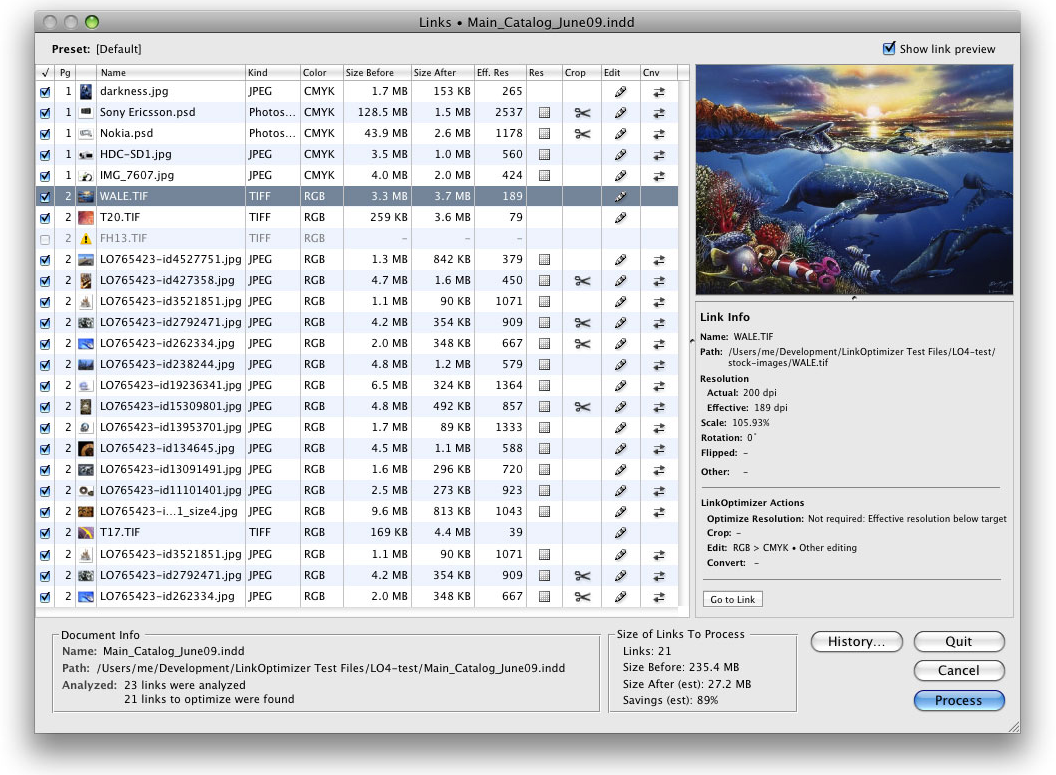 LinkOptimizer is a solution for Adobe InDesign that works with Photoshop to reduce linked image sizes, perform image adjustments, convert file formats, and more -- essentially reducing your processing time and costs dramatically!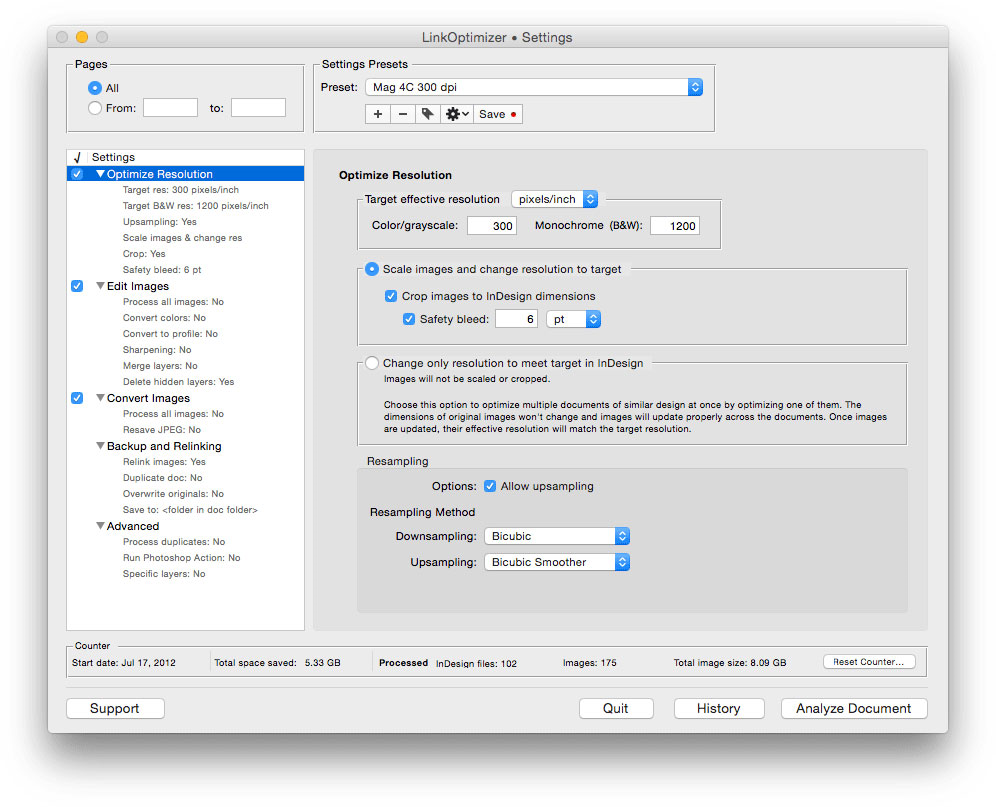 By collaborating with both Photoshop and InDesign,LinkOptimizer automatically reduces image resolution, cropping and scaling the images so that they are optimized for your InDesign document. The result? The same InDesign document as you intended, only much leaner. Multiply this by several large projects and you get the big picture -- lots of optimized images, lots of saved hard disk space, and massive time savings.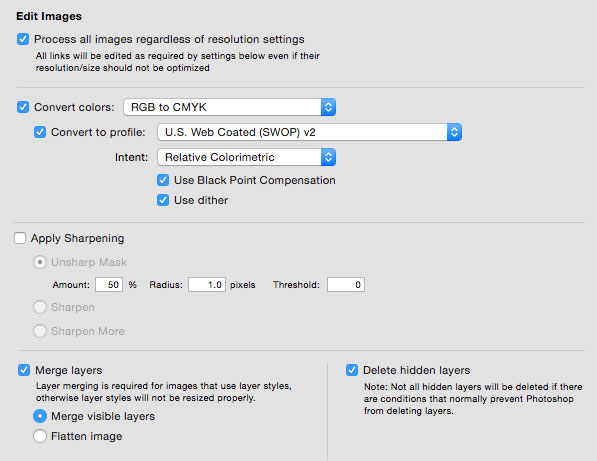 Image adjustments don't have to be performed manually in Photoshop, not with LinkOptimizer by your side! LinkOptimizer automates the process of performing final image adjustments, converting colors to CMYK, RGB, or grayscale, applying sharpening filters, merging layers and flattening images, even converting image formats to your preferred file format.