33% Off to Get SQLinForm Single User License to Standardized SQL Formatting in One Click
Calling all SQL programmers, Data Analysts, and Database Administrators! How many different ways of SQL formatting exist in your database? The answer -- probably as many as the number of people that you have working on your team! And whenever you need to work on SQL code that's been produced by someone else, it's a big, big, big pain. In fact, most of your design, coding, and testing time is probably consumed by formatting difficulties! That's why SQLinForm was invented!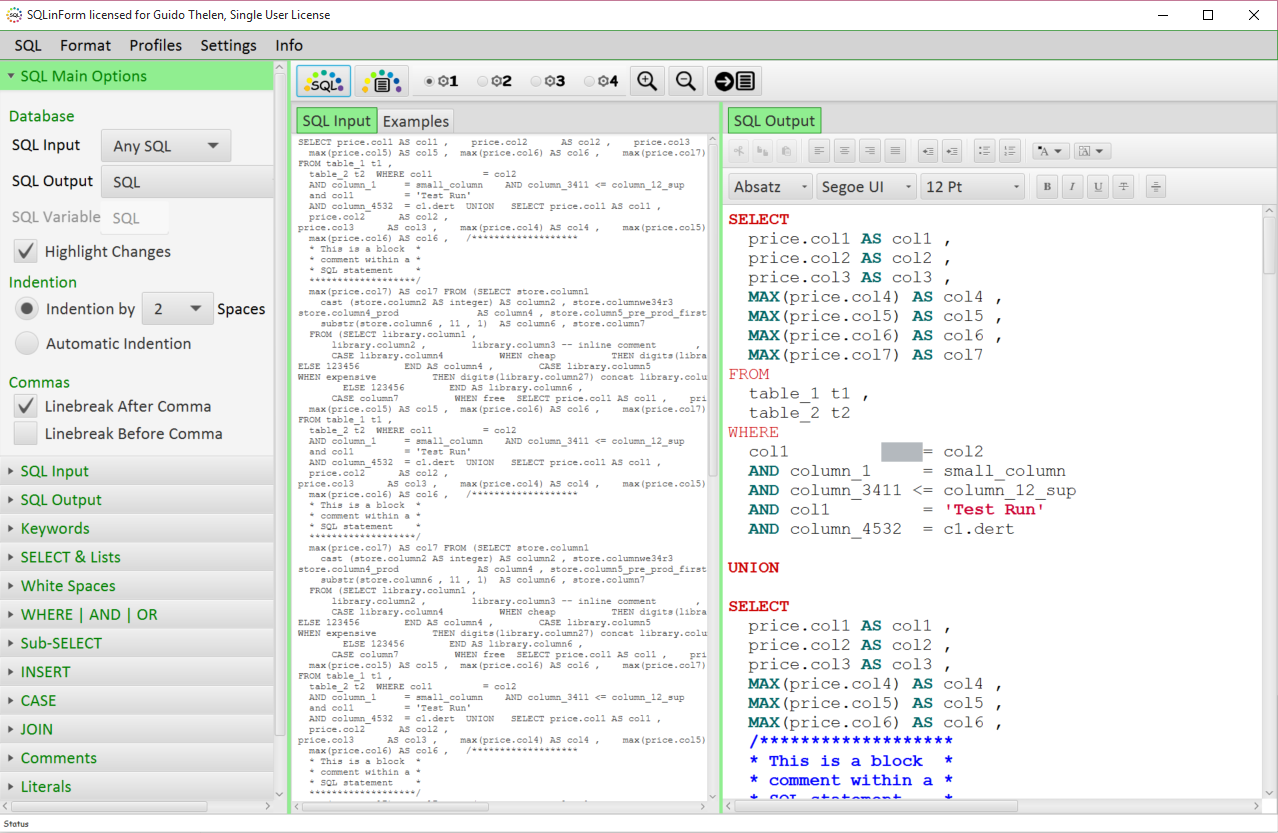 SQLinForm is an automatic SQL code formatter suitable for use with all major databases including ORACLE, SQL Server, DB2, UDB, Sybase, Informix, PostgreSQL, Teradata, MySQL, MS Access and others. With over 70 formatting options, SQLinForm makes it easy to apply formatting rules in just a click -- in fact, you can format 10,000 lines of SQL code in 3 seconds flat. Yessirree, Bob!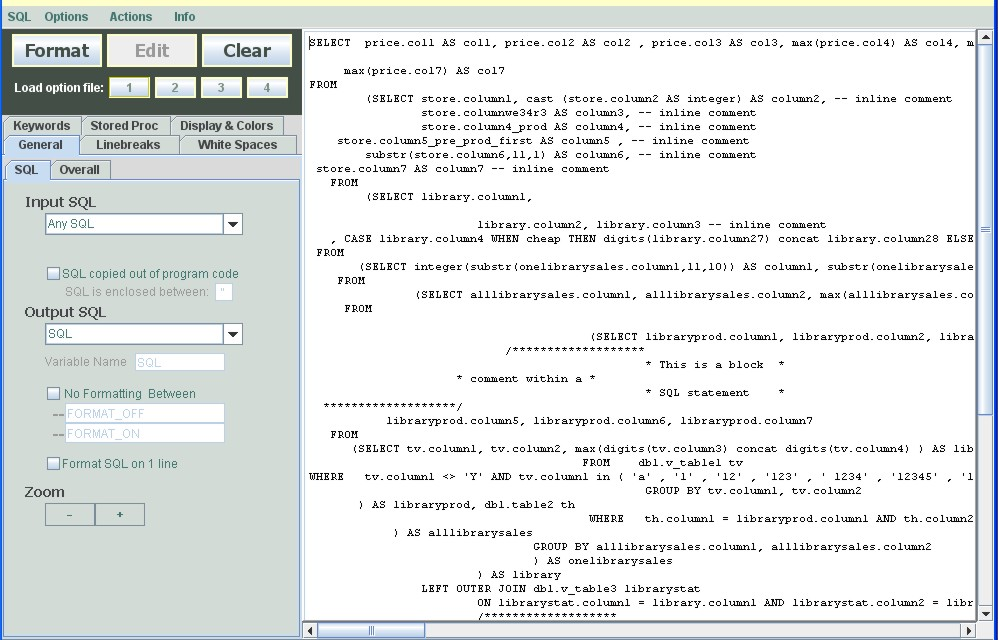 Note: With the SQLinForm Windows Hotkey feature you can use SQLinForm formatting in your favorite SQL Management Tool, SQL Integrated Development Environment, SQL Query Builder, or SQL Editor with just one click!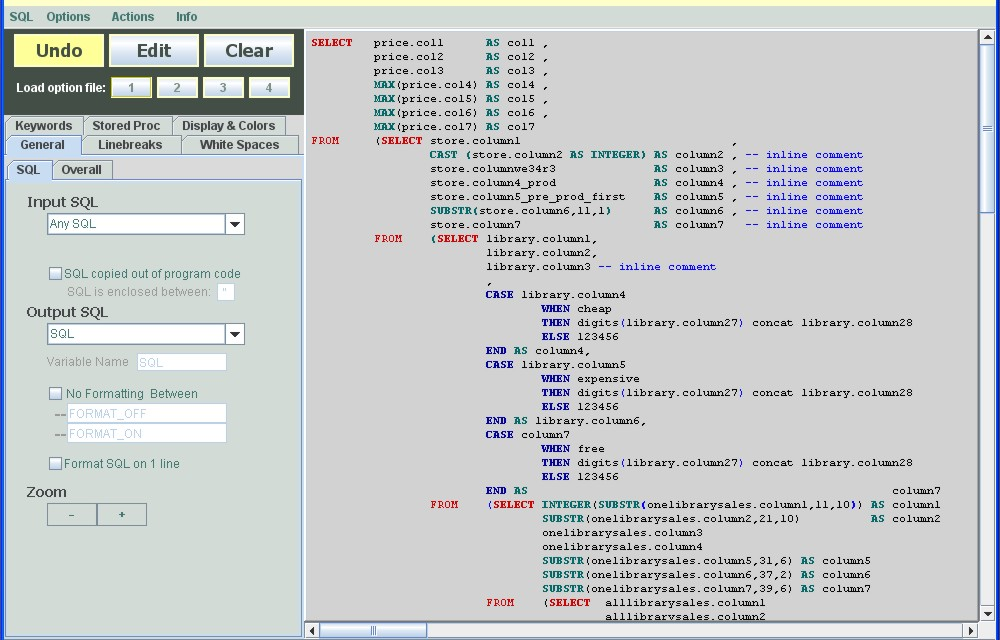 Think about the possibilities of using SQLinForm -- you can implement formatting standards across your entire corporation! No more hassles dealing with the strange formatting choices of others! Immediately become more productive as you spend far less time fighting formatting problems in design, coding, and testing! And all of this is yours with SQLinForm - just load your favorite option settings and format your SQL code with a single click on the system tray icon!
Free download SQLinForm Single User License to Standardized SQL Formatting in One Click
Short Video how to use the SQLinForm Desktop Version, the Windows Hotkey Feature and the Systray Feature
https://www.youtube.com/watch?v=Lu4Qt1SUJB0&feature=youtu.be