Skype to Globally Replace MSN
Published on November 17 2012
Windows Live Messenger, commonly nicknamed MSN, is moving its users to Skype, Microsoft's Chinese branch confirmed on Nov. 6. However, the move will leave Mainland Chinese users unaffected.
Microsoft has announced that Windows Live Messenger will be retired in the first quarter of 2013, to be fully replaced by Skype.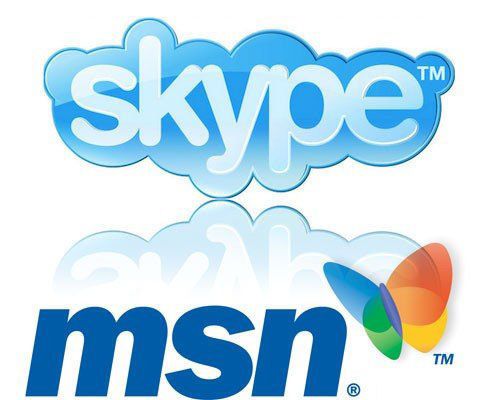 Microsoft said it will gradually move MSN users to Skype in the coming months before replacing MSN in the first season of 2013. MSN users can register a Skype account using the same email, so that Skype can automatically import the contacts from MSN. Mainland Chinese users can still use MSN, which was once very popular among white collar workers.
1999 is a year of advancement to Microsoft. In that year, Microsoft first introduced Windows Live Messenger (MSN) to the global Internet users, and this communication media quickly became a trend that dominated the world for over a decade. However, there is always an end to every story. In the morning of November 6th, 2012, Microsoft announced that Skype would replace MSN in the first quarter of 2013. MSN will retire from the world's stage.
The cause for the fall of MSN is traceable. Over the last few years, Microsoft shows a lack of attention on users' satisfaction. Users have been reporting about MSN's bad user service and problems with log in, junk mails, viruses and scamming. Microsoft shows no endeavor in deriving solutions. Also, there are an increasing number of competitors in the market. The emergence of Facebook, Twitter, Whatsapp and other innovative medias not only introduce new communication experience, but also undermine MSN's market share. However, MSN remains traditional. Since 2005, Microsoft had published three new versions of MSN, but there were no significant improvement on these updates. In the end, Microsoft pays the price for its mistake. In 2012, the number of active user plummets to 100 million, returning to the 2003 level, and the figure is even smaller than Skype's current record of 280 million users.
Microsoft finally realizes the urgency of the problem, and decides to replace MSN by Skype, with the intention to maintain the current users while exploring new groups of applicants. This is only the first step in Microsoft's plan of revolution.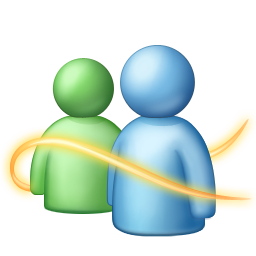 When Skype 6.0 went live for both Windows and Mac at the end of October a feature was included that allowed users to sign in using their Microsoft accounts. It has now been confirmed, following much speculation, that Messenger will migrate into Skype - with Microsoft account contacts now on show when signed into Skype.
Microsoft purchased Skype for a reported $8.5 billion in May 2011 and some will see the migration of the popular instant messaging platform into the Skype platform as an inevitability. Skype users are also able to instant message with their Facebook friends as well, meaning the platform is now a one-stop-shop for all your IM needs.
"Our goal remains to deliver the best communications experience for everyone, everywhere," said Tony Bates, president of the Skype division at Microsoft. "We want to focus our efforts on making things simpler for our users while continuously improving the overall experience.
"We will work with you over the next few months to help you transition and offer information and help along the way."
Windows Live Messenger will close globally, with the exception of China where it will run alongside Skype.