Get iMyfone Umate Pro to Securely Delete Data from Your iPhone
Published on August 15 2016
Maybe you've run out of space on your iPhone and want to free up room. Or maybe you've decided to offset your new iPhone purchase by selling your old one. No matter what your scenario, you'll definitely be interested in hearing about iMyfone Umate Pro!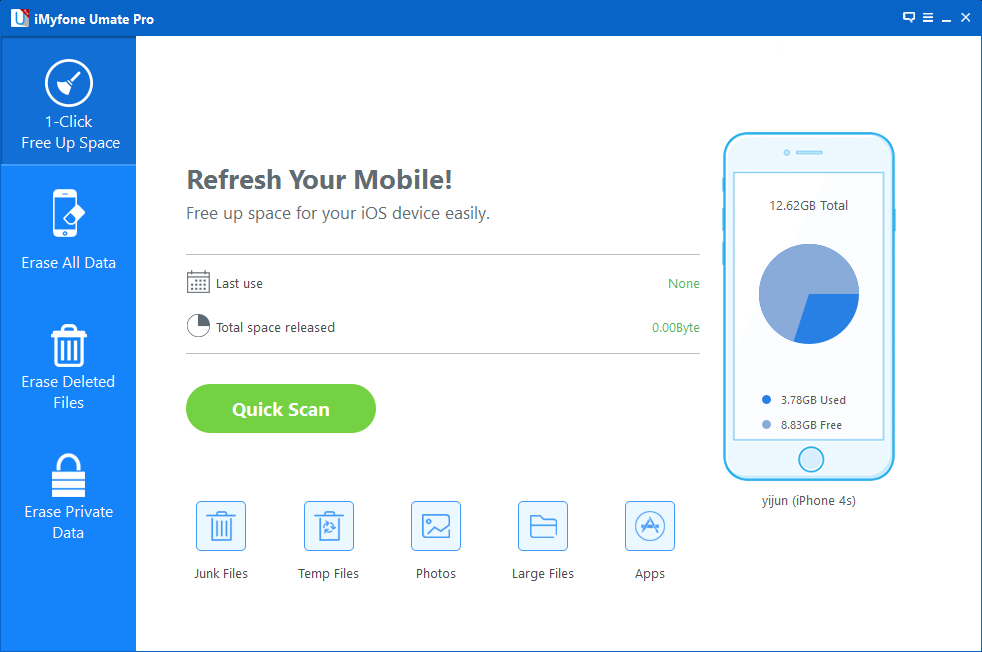 iMyfone Umate Pro lets you securely erase existing and deleted iPhone data, plus clear out a bunch of files to free up space. With iMyfone Umate Pro, you'll be able to get back the space you need to continue using your iPhone, or gain the assurance that your data is completely removed from the device prior to giving it to someone else.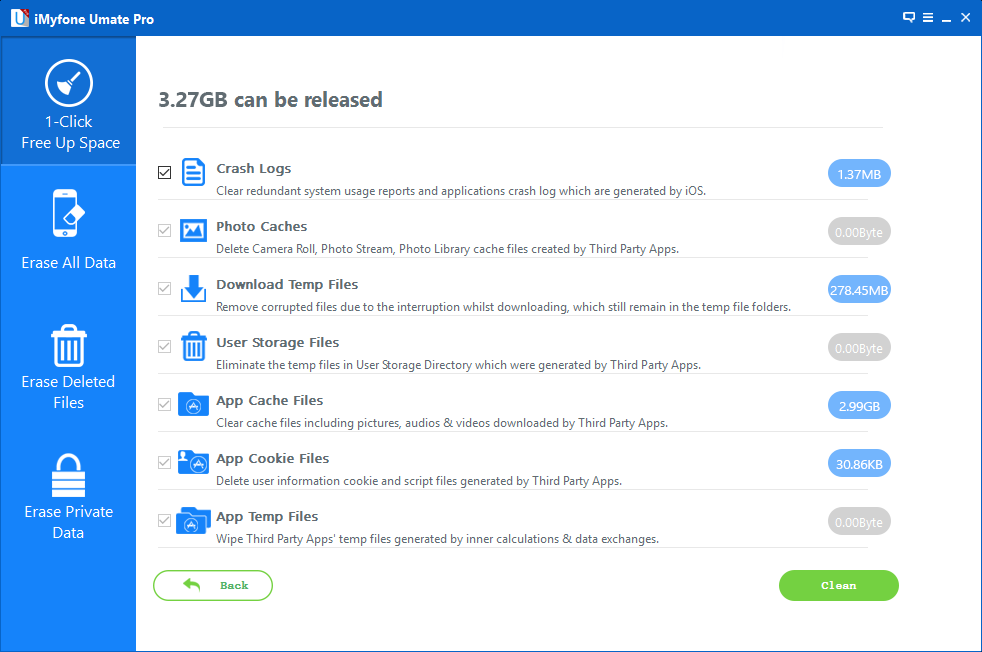 Four convenient modes in iMyfone Umate Pro let you use the program according to your needs. If you need to free up space, choose 1-Click Cleanup, which gets rid of temp files, compresses photos, and does other things to give you room. Want to sell your phone? Use Erase All Data, Erase Deleted Files, and Erase Private Data to make certain all of your information is removed without any chance of recovery.