Samsung Galaxy S8 rumors and news leaks
Published on November 29 2016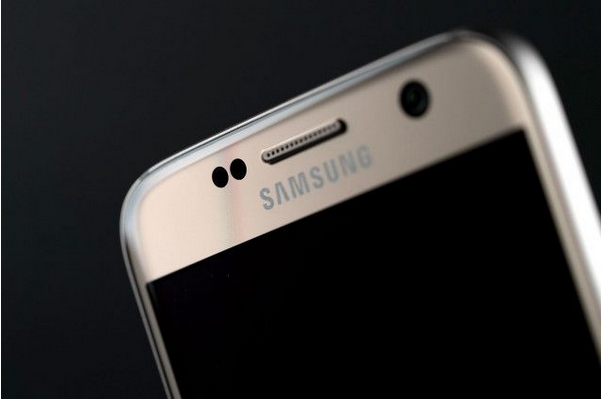 Samsung started 2016 out so well. The Galaxy S7 officially outsold the iPhone 6S and 6S Plus, and the Galaxy Note 7 came along and impressed everyone, until it went out with a bang. Samsung will want to leave 2016 behind, so attention has likely turned to next year's flagship, which we know as the Galaxy S8. Samsung's mobile communications vice president, Lee Jae-yong, has noted that, for starters, the Galaxy S8 will "feature slick design and an improved camera, as well as an enhanced artificial intelligence service." There are plenty of rumors about the phone already, so here's everything you need to know.
Display
Samsung may seriously step up its game for the display on the Galaxy S8 in an effort to tempt customers to purchase phones after the Galaxy Note 7 debacle. So how nice will the display be? Well, according to Samsung mobile engineer Park Won-sang, who spoke at the iMID Display Exhibition in late October, the display on the Galaxy S8 will cover an impressive 90 percent of the front of the phone.
"Samsung Display would roll out a full-screen display whose display area ratio (a scale that measures space taken up by a display on the front part of a handset) reaches more than 90 percent next year," said Won-sang, according to a report from The Next Web.
You have also always had a choice between an Edge display and a regular one on Samsung's flagship smartphones, but will that be the same for the Galaxy S8? Maybe not, according to a report by The Korea Herald, which says the company is considering ending the regular model for its flagship line.
"Sources said the company has already started securing display panels in two sizes — 5.1 inch and 5.5 inch — from its own display-making unit Samsung Display, the world's sole producer of double-edged screens," the site reports. Those are the same size displays as the current Galaxy S7 and Galaxy S7 Edge.
But now, South Korean news outlet The Bell has noted that Samsung will attempt to further appease Galaxy Note 7 customers by making an even larger display still — one will boast a 6.2-inch screen, the latest reports claim. And contrary to previous reports, it seems that the other version will have a 5.7-inch screen, which means both versions of the handset will be quite sizable.
As Pocket-Lint reported, "An analyst has been quoted as saying: 'In order to attract potential Note consumers who prefer a large screen, Samsung has decided to adopt bigger screens for both new models of the S8.'"
The display is also rumored to surpass its predecessors' thanks to a 4K resolution, according to My Drivers. The reasoning behind putting such a high-resolution screen on a smartphone may be virtual reality. Samsung already has its own VR headset with the Gear VR, and now that Google has set its own Daydream VR standard, it seems likely that future mobile devices would get 4K screens to better showcase VR content.
Others have noted that the "dream" code name for the S8 may refer to Google's Daydream VR standard. The addition of a 4K screen might also be part of Samsung's effort to future-proof the device for new high-resolution virtual reality content. Of course, this is just speculation about a rumor that may not prove to be true,
Still, Samsung showed off a 4K 5.5-inch display for VR at the SID Display Week in May, so the company is clearly working on bringing 4K to small screens. Of course, it was just a prototype, which indicates that it may take time before we see it on an actual device.
Rumors from China, however, once again reiterate the 5.5-inch 4K display rumor, and also claims that the S8 will come with 6GB of RAM for the best possible VR experience.
Reports say Apple is going to remove the physical home button on the iPhone 7S/8 in 2017. Samsung may do it first with the Galaxy S8. The latest reports suggest that the Galaxy S8 will have an all-glass front, with Qualcomm's ultrasonic fingerprint scanner mounted underneath the panel. This is in line with previous rumors that the home button would sit beneath tempered glass. With the physical home button gone, Samsung may go ahead with a bezel-less display on the front of the S8. That lines up with what Apple is trying to do — let us just hope Samsung doesn't rush itself into another recall.
The latest news regarding the S8 circle around the "3D Touch" feature. Korean media is reporting that "an official of a Samsung supplier" is claiming the South Korean manufacturer is "mulling to adopt the force technology partially from the S8." This is yet another very popular Apple feature that may soon be folded into competitors' products.
Battery and USB Type-C
The battery inside the Galaxy Note 7 is potentially one that caused a lot of problems, and Samsung will not want history to repeat itself with the Galaxy S8. South Korean news sources, as detailed by the The Korea Herald, are reporting Samsung is in talks with LG Chem to produce the cells for use inside the upcoming phone. Samsung used its own batteries in the first batch of Note 7 phones, and another Chinese supplier named ATL for the second, and equally problematic batch.
Samsung is apparently already supplied with camera modules by LG Innotek, another part of the LG Group, so although the pair are rivals, business deals have been struck between them in the past. However, the battery deal with LG Chem hasn't been finalized, according to local news sources.
The Galaxy S8 may also adopt the USB Type-C reversible charging port, which offers fast charging and quicker data transfers.
Camera
The Galaxy series has seen a serious improvement in camera quality over the past few years, and we even rated the Galaxy S7's camera as better than the camera on the iPhone 6s in some respects. According to recent reports, however, Samsung will go a step further for the Galaxy S8. According to a tip from Chinese social media site Weibo, the Galaxy S8 will feature a dual 12MP + 13MP rear-facing camera, a move that will likely put the camera in line with the upcoming iPhone 7, which is also expected to have a dual camera, at least for one version.
Unsurprisingly, the Galaxy S8 is also rumored to have an Iris scanner, boosting the phone's biometric security and bringing it in line with the Galaxy Note 7.
Operating system and specs
With Android 7.0 Nougat already here, it's almost certain that the Galaxy S8 will ship with the latest flavor of Android when it launches. Of course, if the S8 does indeed have a 4K screen, it will need a large battery to keep it powered for more than a day.
Rumors also suggest that Samsung may use an Exynos 8895 processor with ARM's new Mali-G71 GPU, which is nearly twice as powerful (1.8 times, to be exact) as the Mali-T880 MP12 GPU found in the Exynos 8890-powered Galaxy S7. This new GPU makes use of ARM's Bifrost architecture, which allegedly allows for high-end 4K and VR experiences. Moreover, it's compatible with Vulkan, OpenGL ES 3.2, GPU Compute, and Android RenderScript APIs.
The latest reports are pushing the notion of Viv AI's inclusion in the new Samsung phone and with the company's planned acquisition of the artificial intelligence firm, this does not seem like a far-fetched idea. If it were true, however, Viv AI would most likely replace Samsung's S Voice, which has not proven as popular as Apple's Siri.
Perhaps most exciting is the latest information from China, which suggests that the S8's internal RAM will be pushed up to 6GB, and the internal storage will be an impressive 256GB. It's unclear as of yet if the new phone will still feature a MicroSD card slot, which Samsung customers have previously depended upon to increase memory.
Family Care
Another feature rumored to make its debut alongside the S8 is a new app known as Family Care. As its name suggests, the app will allow for parents — or the powers that be within a family — to serve as the final arbiters over what apps can be installed on a handset, or how long the device can be used. Family Care would also give users control over notifications and reminders and parents can sync their own phones with their children's with a QR code.
Kids can even request a pickup from their chauffeur (read: mom or dad) with the Family Care app, sending their location and a pickup timeframe to their parents.
Release date
As was the case with the Galaxy S7, we may see the device at Mobile World Congress 2017, but we cannot say for sure. As per the latest reports, it looks like we won't be seeing the phone until April (two months after MWC). We will update this post as we learn more information.
Article Source: Samsung Galaxy S8 rumors and news leaks