Samsung Galaxy Note 8 Design LEAKS With Massive (4K?) Display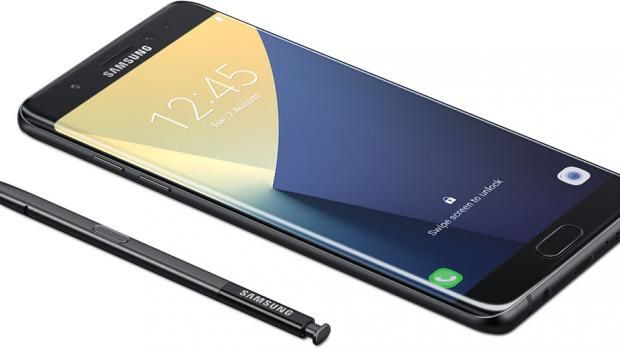 Samsung's Galaxy Note 8 has leaked with a huge display panel
Live video footage of the Samsung Galaxy Note 8's front fascia, together with still images, have rocked up online, outing the handset's design. Amongst the details apparently confirmed by this leak is a larger form factor, or at least taller, to accomdate the biggest Samsung Galaxy Note phablet display to date. The phone will apparently sport the same 18.5:9 Infinitity OLED display design as the Galaxy S8 series in a 6.3in display; 0.6in bigger than the Note 7's screen.
The leak comes via reputable source SamMobile, which has provided a lot of accurate information, details, and images in the past. The video and images appear to show the rumoured 6.3in display panel.
But with that said, the increase in size of the display will not hugely impact the overall size of the phone relative to what's come before. This is because, as per the earlier rumours, the leak indicates Samsung will use the same Infinity Display design it used in the Galaxy S8 series to cram a much larger curved OLED display with an 18.5:9 aspect ratio into a svelte (but tall) bodyshell with a very narrow bezel around the edge. Case in point, the Galaxy S8+ has a 6.2in display and it is by no means an oversized phone.
The Samsung Galaxy Note 8 will feature an "infinity display" just like the ultra-popular Samsung Galaxy S8 and Galaxy S8 Plus. As usual, I'd expect the rest of the phone to be more angular than its S8 counterparts. No one wants a carbon copy, and this is why Samsung does mix things up a bit in the design departments of its Note releases.
Personally, I ALWAYS prefer Samsung's Note releases to its Galaxy S one's. I think the phones are always more exciting and, because they always launch later in the year, they tend to feature slightly better technology and specs. I also like the S-Pen, which has gotten dramatically better in recent years.
Parity with things like software and imaging mean the Note sets itself apart through design and the inclusion on an S-Pen; if that's your thang, you wait for the Note. If not, you go with the Samsung Galaxy S.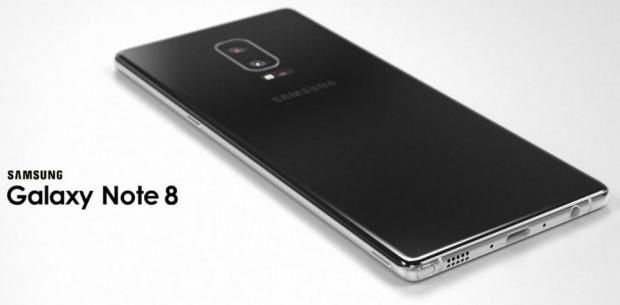 Will the Samsung Galaxy Note 8 use a 4K display? Multiple rumours during the past six months have stated, rather matter of factly, that, YES, the Galaxy Note 8 will use a 4K OLED panel. The reason? Better VR experiences, apparently.
Personally, I'm still very much on the fence about this one: 4K displays are kind of gimmicky at the moment and I don't think the VR angle, seeing that VR usage isn't that big at the moment, is actually worth it when you consider the effect a 4K display will have on battery life.
The other possibility is that Samsung runs a dual-QHD/4K display, whereby the 4K panel is only activated when the phone is used inside a VR headset or when the user selects to it work. This could work; Samsung's Galaxy S8 does something similar with 1080p/QHD resolutions.
Another key feature seems to be one that has long been rumoured elsewhere - we've heard numerous reports about the iPhone 8 and prior to that the Galaxy S8 series initially being planned with a fingerprint scanner under the display glass, but in both cases this allegedly proved too difficult to implement.
--------------------------------------------------
Samsung's EPIC 0% Finance Deal RETURNS
Not so long ago, Samsung ran a 0% finance offer across all of its products. Normally, I avoid finance like the plague; I'd much rather save and pay cash. That way, I can haggle down the price when buying in-store.
However, 0% finance is a beautiful thing as it let's you spread the cost of a massive purchase over a certain period of time. Example: it is hard to save $1400 for a new 4K TV, but spending $150 a month on it for 24 months is a lot more palatable – especially when there's no interest.
This 0% finance initiative applies to ALL Samsung products, meaning you can pick up the new – and amazing – Galaxy S8 and Galaxy S8+, as well as smartwatches, smart home kit and, of course, HDTVs.
--------------------------------------------------
Samsung ended up putting the Galaxy S8 scanner on the rear panel next to the camera sensor, but for the Galaxy Note 8 it isn't visible anywhere, leading us to suspect that either the fingerprint scanner is under the display glass or alternatively Samsung may have opted for retina and/or face scanning technology.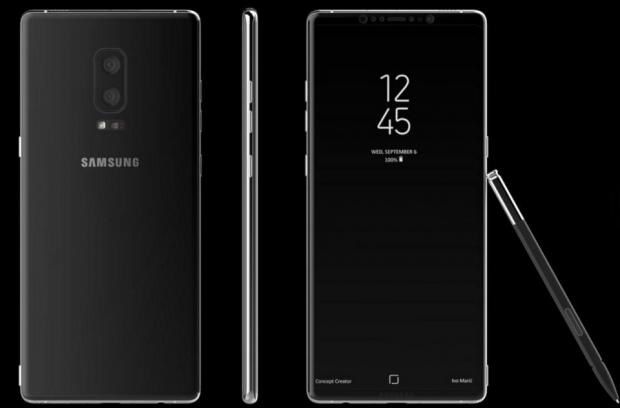 SamMobile and Forbes also reiterate a dual-sensor camera setup, something which was rumoured and even prototyped for the Galaxy S8 series but did not make it to the final product.
Dutch website GalaxyClub is also now corroborating reports that the Galaxy Note 8 will feautre an 18.5:9 "Infinity Display"; the site says it can confirm Samsung is in fact currently testing Galaxy Note 8 prototype units which are also running Android 7.1.1 Nougat. It suggests the Galaxy Note 8 will run this version straight out the box, which would be a first for Samsung's stable, as up until now they have run Android 7.0 and have had subsequent updates.
"We can confirm that the Galaxy Note 8 has the same aspect ratio as the Galaxy S 8: 18.5: 9. In fact, this means that the device has a similar Infinity display," said the report, adding that this means a physical Home key is unlikely.
DO NOT Expect Android Oreo, Though…
Samsung's Galaxy Note 8 will not ship with Android Oreo and that tells us two things about the phone: 1) it's either launching before the release of Android Oreo or, 2) Samsung is as rubbish as ever at getting the latest builds of Android onto its new, flagship phones.
The Samsung Galaxy Note 8 is now being tested with Android Nougat, the OS it will launch with, before being updated to Android Oreo (likely at a much later date; the Galaxy S7 took six months, for instance). As for an actual release date, word on the street suggests a late August launch right before IFA 2017 kicks off.
"It's believed that the new Note 8 could feature a fingerprint scanner embedded under the display," reports Express.
It added: "It's thought that Samsung wanted to include this on their S8 flagship but ran out of time perfecting the technology. It's also possible that Samsung will continue to develop its Iris and facial recognition making perform with more accuracy than the current S8.
In addition, we're now seeing news that Samsung will soon launch a new edition of the Samsung Galaxy S8+ in India - this is the 6GB RAM, 128GB storage variant already released as an exclusive in China and South Korea. Aside from the RAM and storage this is identical to the existing international model and still uses the Exynos processor.
Until now, Samsung has consistently launched these larger storage and higher RAM capacity models only in South Korea and China, both for the Galaxy S7 series and the Galaxy Note 7, so this is the first time it's also been extended to India.
What does this mean for the Galaxy Note 8? Well it depends what happens between now and the launch, but we're expecting it's an indication that Samsung may expand its storage options further afield in terms of availability.
We'd like to think the 128GB Galaxy S8+ will make its way to Europe also; if it does we think it's highly likely that a 128GB Galaxy Note 8 will too. But even if the 128GB Galaxy S8+ remains exclusive to China, South Korea and India, there is still a possibility that Samsung will bring a 128GB Galaxy Note 8 to wider distribution.
------------------------------------------------
Fancy Learning How To Develop Android Apps?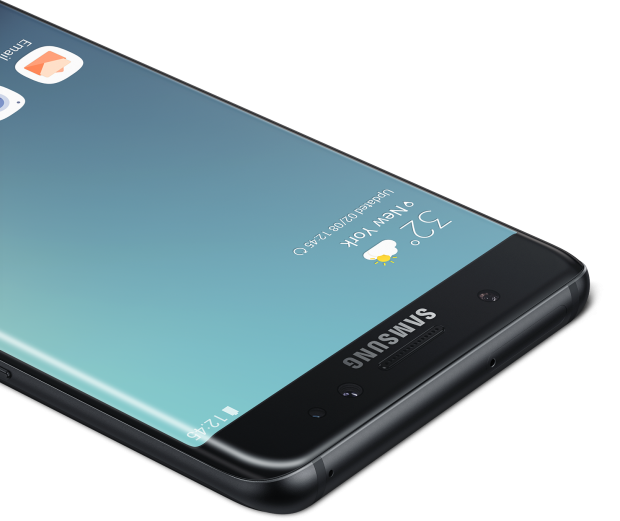 If you're interested in becoming an Android app developer, or, learning the skills and what it takes to create your own, bespoke applications and content for Google's Android platform, you 100% need to check out this UDEMY course, which is now available for just $10 – down from $200!
"Building on last year's runaway success: The Complete Android Developer Course (Udemy's best-ever-selling Android course, with over 50,000 happy students)," says Rob Percival, the course's creator, "The Complete Android N Developer Course has been refined, honed and microscopically polished to deliver even more valuable content, all designed for the latest Android 7."
The course will show you how to make popular apps like Instagram, Uber and Flappy Bird. Once you understand the protocols involved, you can grow and develop your skills in order to create marketable, bankable applications that could make you a decent side-income.
What are you waiting for?
------------------------------------------------
Article Source: Samsung Galaxy Note 8 Design LEAKS With Massive (4K?) Display