Samsung CONFIRMS Galaxy Note 8 Release For 2H 2017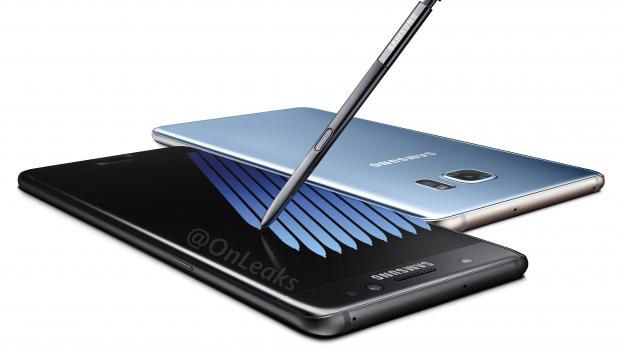 We knew it was coming, but it's always good to hear it direct from the horse's mouth
The Samsung Galaxy Note 8 will get a release later on in 2017. We all know this. But Samsung has now confirmed this is actually the case; and this is odd because normally handset-makers seldom utter anything about new handsets before they're official.
But then Samsung has a lot of achievements to unlock in 2017. For starters, it has to beat Apple's iPhone 8; second, make up for last year's Note 7; and, finally, it needs to reassert itself as the de facto king of the phone space.
Samsung's Galaxy S8 launch went swimmingly; reviews were extremely positive, our's included, and analysts expect Samsung to sell a record number of Galaxy S8 units in 2017/18.
The company, however, is keen to do the same with its Galaxy Note 8 handset as well – this is likely why it is already talking-up the handset in official press releases.
"As for the year ahead," said Samsung in a press release, "Samsung anticipates market demand in smartphones to slightly increase with solid replacement demand growth in the mid- to high-end segment."
It added: "However, competition is expected to intensify with newly launched smartphones in the market. The company will aim to improve performance YoY by maximizing sales of the Galaxy S8 and S8+ and successfully launching a new flagship smartphone in the second half. In addition, the company will maintain profitability in the mid- to low-end segment."
The "new flagship smartphone", in case you were wondering, is the Galaxy Note 8. Samsung acknowledged the handset earlier on in 2017 as well, saying it was working on making the Galaxy Note 8 a safer, more innovative release than its predecessor.
Normally, Samsung's Note releases tend to be more exciting than its Galaxy S one's. And this year's Galaxy Note 8 seems certain to carry on that tradition. Expect massive specs, a new design and likely some of the best imaging ever from its new camera tech.
Article Source: Samsung CONFIRMS Galaxy Note 8 Release For 2H 2017