Get Any Video Converter Ultimate to Rip Copy Protected DVDs and Convert Video Files
What with the seemingly endless variety of video file formats out there, you need the ability to convert video content for use with your preferred devices without jumping through hoops. And, if your video content is currently imprisoned those round plastic things that the elders called 'DVD's, you also need a way to get those videos off of those discs and into digital files, pronto. Using Any Video Converter Ultimate, you can accomplish both of these goals handily.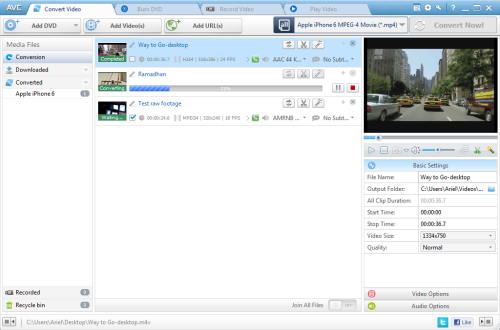 Any Video Converter Ultimate lets you rip DVD movies to a variety of video file formats, and empowers you to convert existing video files to a number of different formats for playback on various devices. With Any Video Converter Ultimate, you'll be able to take advantage of analyze the structure of copy protected DVDs, enabling you to rip them to files with your choice of chapter, audio, subtitle, and angle options! Plus, you can opt to rip DVDs into a single video file, or into multiple video files separated by title. Even better, you can record your screen, capturing not only desktop activity but also any streaming video content that's available to you!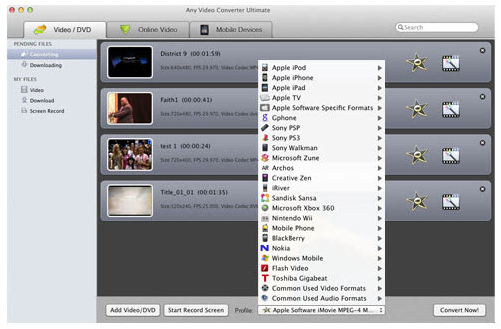 You'll be blown away by the vast variety of input and output file formats supported by Any Video Converter Ultimate! Chances are, if you have a video and want to play it on a portable device, smartphone, or video game console, Any Video Converter Ultimate will get you there! You can even extract audio from video, convert video to audio-only format, and downconvert high definition video to standard def for playback anywhere.