Published on October 28 2015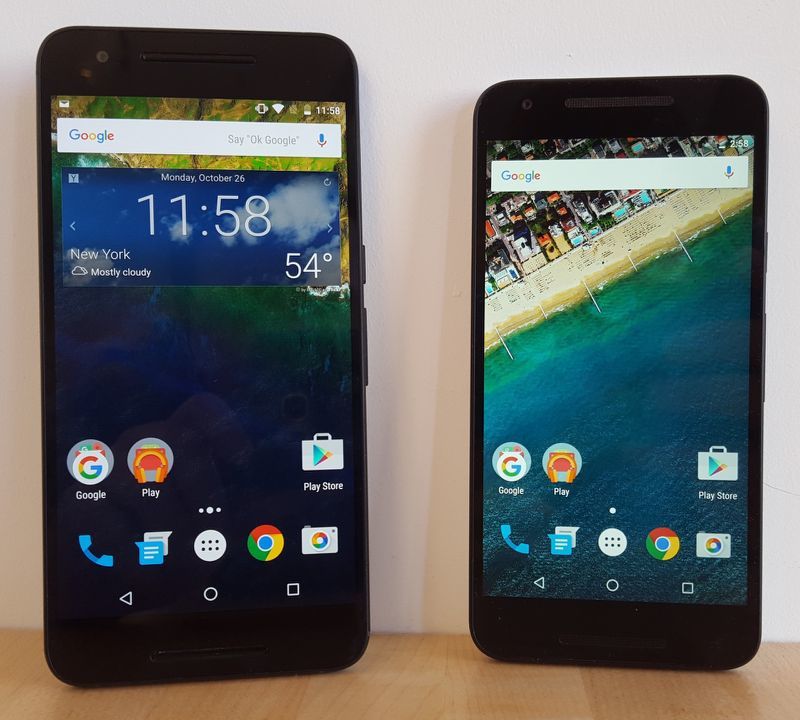 For years, fans of Google's Nexus smartphones have raved about the phones' affordability, their sleek design, and their lack of bloatware (which Samsung, LG, and others install on their Android handsets).
Still, Nexus phones have always had a couple of nagging problems — especially their subpar cameras — that have held them back. Google's new Nexus 6P and Nexus 5X could change that.
Starting at $499 and $380, respectively, the 6P and 5X offer the same features that have made Google's Nexus brand so popular, as well as two of the best cameras you'll find on a smartphone. As a result, Google's 6P and 5X aren't just for Nexus diehards.
Attractive designs
The Nexus 6P and Nexus 5X are two very different devices, geared toward two very different types of people. The 5.7-inch 6P is built for buyers who want a premium, big-screen smartphone, while the 5.2-inch 5X is geared more toward those in the market for an affordable, easy-to-hold handset.
Outside, the Nexus 6P features an all-aluminum body that's cool to the touch. Upfront, the 6P gets a pair of stereo speakers that manage to put most Bluetooth speakers to shame. Around back, the 6P gets a strip of clunky-looking plastic along its top edge that breaks up the handset's otherwise slick metal frame.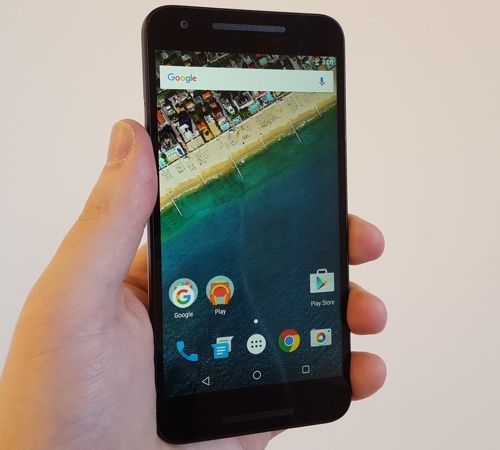 Below the camera is the 6P's rear-mounted fingerprint reader. I was initially skeptical about its location, but it actually makes a lot of sense: My index finger naturally landed on the reader whenever I picked up the phone. With the Galaxy S6's fingerprint reader, which is located on its home button just below its display, I regularly have to reposition the phone in my hand. With the 6P, that's not the case.
Whereas the Nexus 6P is made of metal and glass, the Nexus 5X is built of lightweight plastics. Despite that, the handset feels impressively solid. There's no creaking or flexing here at all.
Like the Nexus 6P, the 5X comes equipped with front-facing stereo speakers and a rear-mounted fingerprint reader. Unlike the 6P, though, the 5X doesn't get that ugly strip across its camera.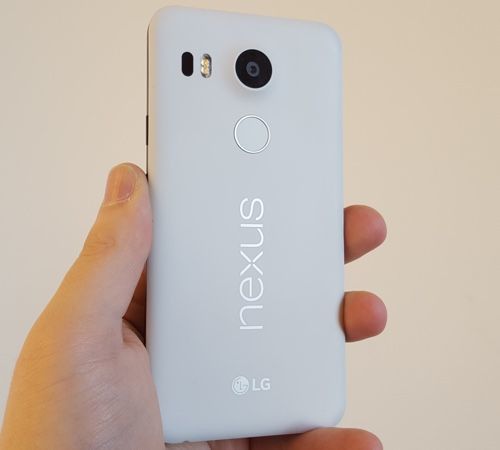 The big-screen Nexus 6P measures 6.3 x 3.1 x 0.29 inches and weighs 6.3 ounces, making it about the same size and weight as the 5.5-inch iPhone 6s Plus. Samsung's 5.7-inch Galaxy Note5, on the other hand, is shorter and lighter.
Measuring 5.8 x 2.9 x 0.31 inches and weighing 4.8 ounces, the Nexus 5X is larger but lighter than the 4.7-inch iPhone 6s, but smaller than Samsung's 5.1-inch Galaxy S6.
Bright, beautiful displays
The Nexus 6P's 5.7-inch AMOLED display packs a 2560 x 1440 pixel resolution — the same screen setup found on Samsung's Galaxy Note5. The iPhone 6s Plus, meanwhile, offers a 5.5-inch, 1920 x 1080 Retina HD display.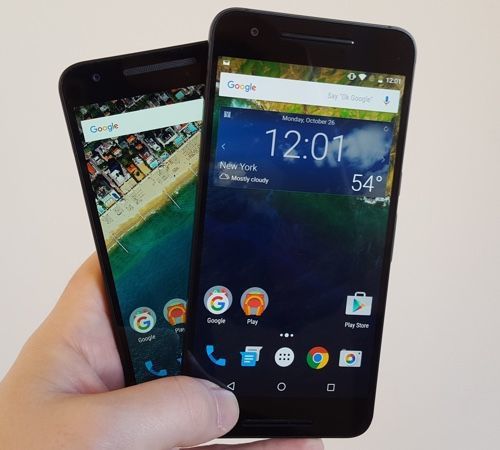 All three of those handsets produce crisp, clear visuals. In terms of color quality, the Nexus 6P's panel falls between the two other handsets: Its colors are more vivid than those of the iPhone 6s Plus, but a bit duller than the Note5's.
Google's smaller Nexus 5X comes with a 5.2-inch, 1920 x 1080 LCD panel that's bright and clear but doesn't pack as much punch as the 6P when it comes to colors. Competing phones like Samsung's Galaxy S6 and Apple's iPhone 6s offer far more dynamic colors.
Android at its purest
Ask Nexus fans why they prefer those phones, and they'll invariably tell you it's because Nexus handsets offer the purest Android experience of any smartphone. "Purest" in this case means Google has loaded the handset with the latest version of its Android operating system and nothing else.
Other Android smartphone makers put their own "skins" — unique combinations of interface tweaks and apps — on top of the Android OS. Those skins often bog down performance and can delay OS updates.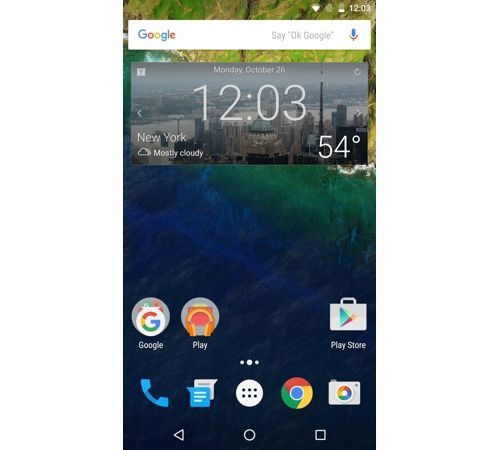 By comparison, the Nexus 6P and 5X come loaded with Google's newest Android 6.0 Marshmallow operating system, which includes a slew of new features, including Google Now on Tap, Android Pay, and Doze.
Google Now on Tap essentially extends Android's Google Now app to third-party apps. So you could be listening to a song by Led Zeppelin in Spotify and ask Google Now — which you activate by holding down the Home button — the name and age of the lead singer. The app would pull up the answer while the song keeps playing.
Android Pay is Google's answer to the Apple Pay mobile payment service. With the app you can use your phone to pay for items in stores with compatible NFC-enabled payment terminals. I've been using Android Pay for about a month now and absolutely love that I can pay for groceries after the gym without needing to bring along my wallet.
Unfortunately, as with Apple Pay, if a store doesn't have an NFC-enabled payment terminal, Android Pay is a no-go.
Then there's Doze. Designed to improve your phone's battery life, Doze uses your handset's internal sensors to determine when you're not using it and puts any running apps and processes on hold, thereby cutting down on battery use. When you pick up your phone again, your apps will start running no problem.
Finally, good cameras
If there's one area in which Google's past Nexus smartphones have consistently fallen short, it's been their cameras. They've simply never managed to stack up to the kinds of shooters found on the day's leading handsets. But that's finally changed.
Google has outfitted both the Nexus 6P and the Nexus 5X with the same 12.3-megapixel cameras. The tech giant says these cameras admit more light so that they can capture better images in low-light situations. The cameras also come with laser auto-focus, which should enable them to focus on subjects faster.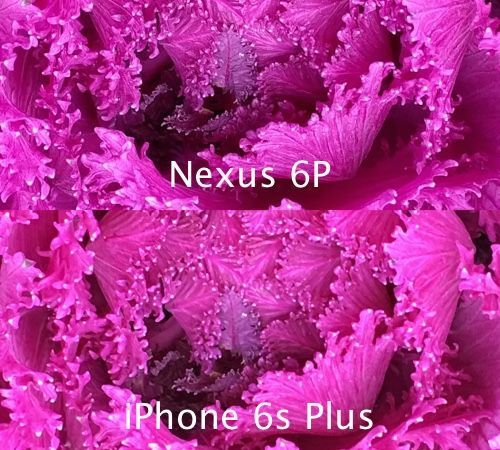 During my testing, both the Nexus 6P and 5X captured extremely sharp, colorful images both indoors and outdoors. A shot of a multicolored plant looked excellent when taken with both handsets, matching shots taken by the Galaxy S6 and iPhone 6s Plus.
In low-light conditions, though, the Nexus phones struggled without their flashes. In one test shot, of a water bottle, I saw artifacts and blurring. The Galaxy S6's version of that image was clearer, but the iPhone 6s Plus's was the best.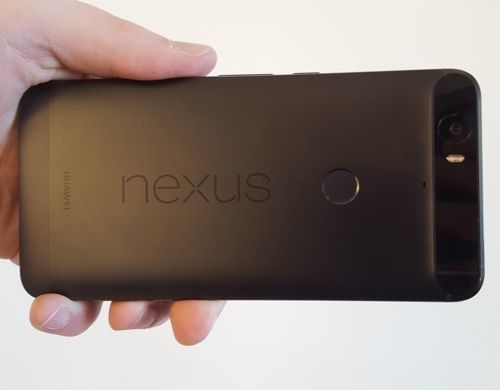 (It's worth pointing out, however, that the Galaxy S6 and iPhone 6s Plus have optical image stabilization, which ensures images look clear even if your hand shakes while taking them. Neither the Nexus 6P nor 5X have it.)
No, the Nexus 6P and 5X don't have the absolute best-in-class cameras. But they're far better than any camera Google has ever offered, and they are among the best you can buy. Given that the two cost hundreds of dollars less than their nearest competitors, that's pretty great.
One's a beast, the other isn't
The Nexus 6P comes packed with a high-powered 8-core processor and 3GB of RAM. To say this handset is fast is an understatement. I've been using one for more than a week, and nothing I threw its way slowed it down.
The phone's fingerprint reader was equally fast. The second I put my finger against the reader, it unlocked my test phone without skipping a beat. My Galaxy S6, on the other hand, pauses for a second to register my fingerprint, which when you're trying to update your fantasy football roster feels like an eternity.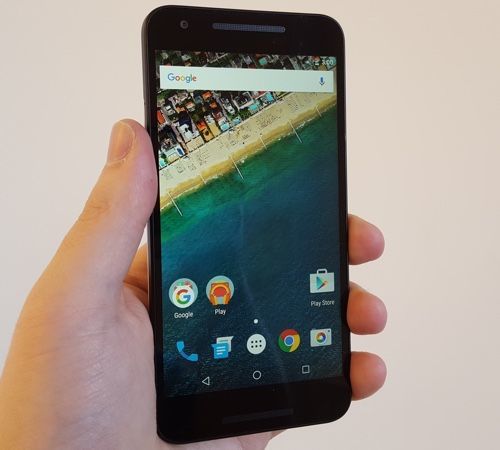 The base Nexus 6P comes with 32GB of storage space for $500. You can also get a 64GB version of the handset for $550, as well as a 128GB version for $650. Unfortunately, the Nexus 6P doesn't come with a microSD card slot, so the amount of storage you get with the phone is the amount you're stuck with.
The Nexus 5X, on the other hand, comes with a 6-core processor with 2GB of RAM. It's certainly respectable, but I did run into some slowdowns when I was running a bunch of apps at once.
The base Nexus 5X comes with 16GB of storage for $380. You can also get a Nexus 5X with 32GB for $420. Since the Nexus 5X doesn't have a microSD card slot, your best bet is to go with the 32GB version; 16GB of space isn't a whole heck of a lot given all the photos, videos, and music we store on our phones now.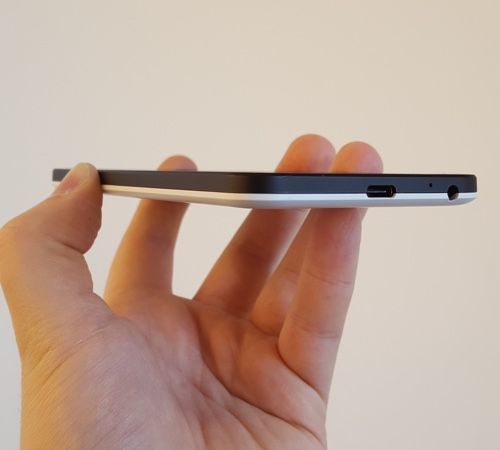 As for battery life, the Nexus 6P will easily last you throughout the day without needing to be topped off. The Nexus 5X will also get you through the day, though you'll definitely need to charge it every night.
The bottom line
Google's Nexus 6P and Nexus 5X are fantastic smartphones for incredibly affordable prices. Between the two, the Nexus 6P is the clear winner, thanks to its gorgeous design, high-powered processor, and beautiful display. If, however, you're not into a smartphone that's the size of your head, the Nexus 5X is equally impressive.
All of that is to say, Google has finally made a pair of smartphones that everyone — except maybe Apple fans — will love.
Article Source: Google Nexus 6P and Nexus 5X Review: Google's Best Smartphones Yet