Get DA Document Manager to Organize Documents Better Than Ever Before
How much time do you spend organizing your critical documents? Probably not nearly enough, which is the reason why you drive yourself crazy when it comes time to look something up! With DA Document Manager, finding and saving documents has never been easier!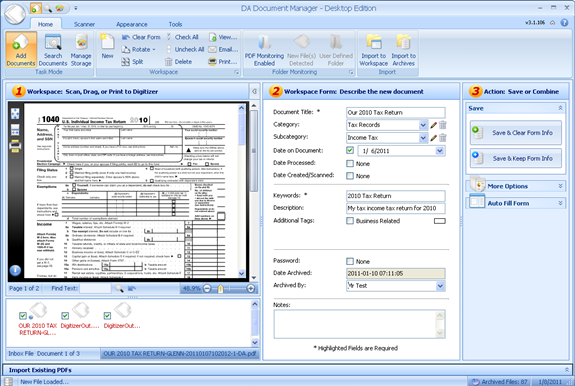 With DA Document Manager, you'll be able to organize and manage your documents better than ever before. Now, financial statements, credit card bills, medical and insurance documentation, and anything that you would not want to lose can be segmented into your own categories, and classified using your own keywords. Need something quickly? Just use DA Document Managerto run a keyword search and voila - it's at your fingertips!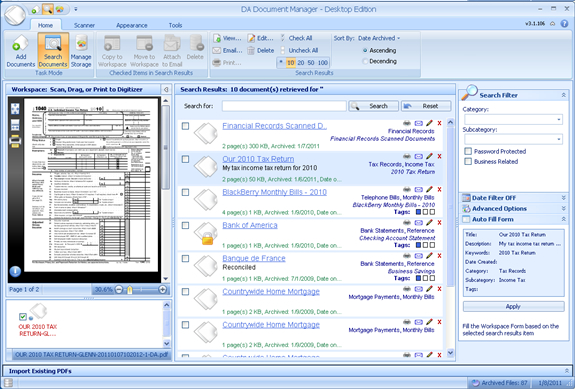 Having your documents stored electronically in DA Document Manager makes it that much easier to send them whenever you need to. With DA Document Manager, emailing your stored documents is easy -- plus it saves time, postage, and envelopes! Plus, DA Document Manager stores all of your stuff in that favorite universal PDF format, with the ability to import other PDF files, and even convert documents to the PDF format!