Next year's 4.7-inch iPhone 8 might come with a big surprise
Published on November 25 2016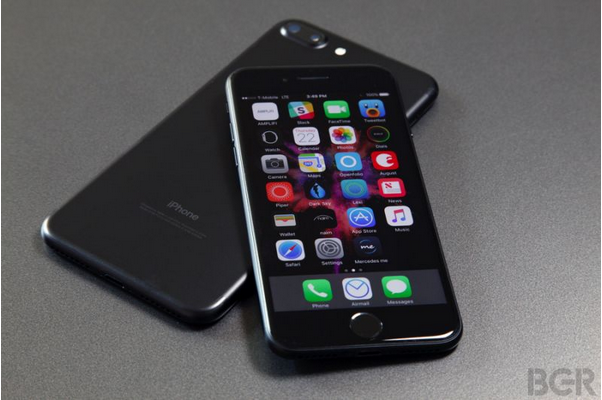 Apple will release three new iPhone 8 models next year, according to reports from a source with an outstanding track record. The new models will supposedly include a flagship handset that features an OLED display, and then there will also be two LCD versions. The LCD iPhones would still come in 4.7-inch and 5.5-inch flavors, while the OLED model would measure 5.1-inch or 5.2-inch — that's tipped to be the active area of a curved screen, not the full diagonal measurement. While the OLED iPhone will be the talk of the town in 2017, the same source believes that the 4.7-inch iPhone 8 will launch along with a big surprise that Apple fans (and analysts) are going to love.
An update to the iPhone SE isn't expected for early next year, which could suggest that the 4.7-inch might replace it. Apple's 2017 iPhones are expected to feature all-glass, buttonless designs, which means the 4.7-inch iPhone 8 could be smaller in size than its predecessors.
Analyst Ming-Chi Kou said in a research note seen by Apple Insider that the 4.7-inch iPhone 8 could become either a new mid-range or low-end iPhone for Apple. In other words, the big (and much appreciated) surprised that could come along with the smaller iPhone 8 next year is a price drop. The 5.5-inch iPhone 8 would still be more expensive than the 4.7-inch version, but likely cheaper than the OLED iPhone 8.
The LCD iPhones are expected by Kuo to account for 30-35% of sales in the fiscal year 2017, while the OLED iPhone could account for as much as 50-55% of sales. The iPhone 8 Plus would account for between 10-15% of new iPhone shipments next year.
Kuo expects Apple to sell anywhere from 90 million to 110 million new iPhone units in 2017. The analyst also explained recently that the new all-glass design coming to next year's iPhone 8 lineup will accommodate an exciting new feature: Wireless charging.
Article Source: Next year's 4.7-inch iPhone 8 might come with a big surprise