New Apple TV goes on sale in Apple Store online
Published on October 28 2015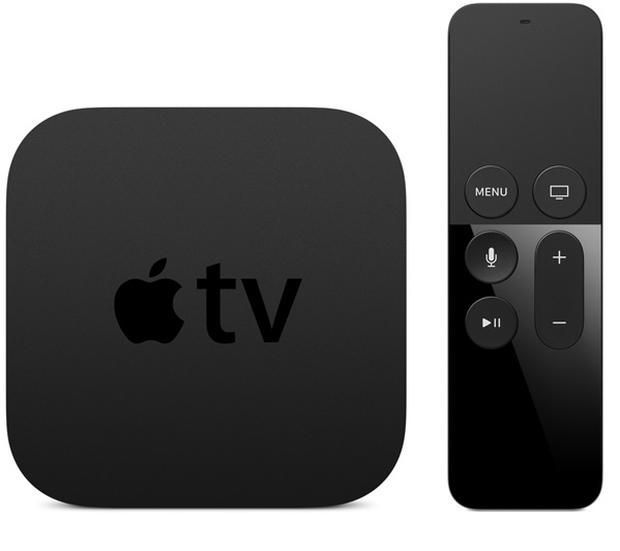 The new Apple TV with its Siri Remote for touch and voice interactions.
Apple
Apple's late-night side project gets a bump to prime time as its new Apple TV goes on sale through the Apple online store today.
The new Apple TV has gone on sale for $149 (32GB of storage) and $199 (64GB) in the US. That translates to £129 and £169 in the UK and AU$269 and AU$349 in Australia.
The previous-generation models remain available at $69 (£59, A$109).
Delivery in the US should begin as early as Friday, according to the Apple Store. In the UK and Australia, delivery times are listed as three to five business days.
Apple's newest set-top box represents the line's first major overhaul since 2012, and it jumps into a market where consumers have more options than ever before. The Apple box has evolved from one that largely delivered iTunes media content to one that offers services such as Netflix, Hulu Plus and HBO Go, but it also now faces competition from boxes offered by Roku, Amazon and Google. Apple hopes to leapfrog the competition as its large base of developers conjure up thousands of apps to support its platform.
The new Apple TV significantly upgrades the processing power of the existing box and opens the device to app developers for the first time. New content services and numerous iOS games are expected to make the transition from the iPhone and iPad to the living room, with some apps and games expected to become "universal," allowing seamless usage across iPhone, iPad and Apple TV.
Apple has framed the new Apple TV and its tvOS platform as "the future of television." The box features universal voice search, letting you find available content across all installed apps, as well as a new remote with a touch interface for easier navigation. The box itself is a taller version of the previous-generation Apple TV, now including an A8 processor (the same brains powering the iPhone 6 and iPad Mini 4) and the choice of 32GB or 64GB of storage to house apps and other content.
At its launch event in September, Apple demonstrated an impressive redesign of the MLB app, plus games such as Guitar Hero Live and Disney Infinity 3.0, which had been available only on dedicated games consoles.
How quickly new apps and games roll out to the new Apple TV, and how well they translate to the living room, will be the crucial test for Apple TV's ambitions.
Article Source: New Apple TV goes on sale in Apple Store online