Microsoft unveils new Lumia smartphones and Band fitness tracker
Published on October 13 2015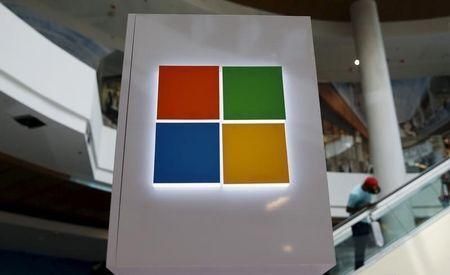 (Reuters) - Microsoft Corp unveiled on Tuesday a new line of Lumia smartphones and an updated version of its wearable fitness tracker, Microsoft Band, that will run on Windows 10, its latest operating system.
The company was also expected to launch a new version of its Surface Pro tablet at an event in New York.
Windows 10, launched in July, is part of Microsoft's push to win a bigger share of the market for tablets and smartphones, now dominated by Apple Inc and South Korea's Samsung Electronics Co Ltd.
Microsoft unveiled two phones, the Lumia 950 and 950XL, with prices starting at $549 and $649 respectively staring in November.
The Lumia 950 includes a 5.2-inch display and a hexacore processor, while the larger Lumia 950 XL has a 5.7-inch display with an octacore chip.
Both handsets also feature a 20-megapixel rear camera, have up to 32GB of storage, 4K video and use liquid cooling technology. The company said storage on the phones could be extended to up to 2 terabytes using a memory card.
The Microsoft Band 2, which allows users to monitor their fitness and exercise regime, will be priced at $249 when it becomes available on Oct. 30.
Unlike its predecessor, Microsoft's entry product in the wearable technology market a year ago, the new Band has a curved display, which uses the Corning Gorilla glass 3, and has a barometer sensor to track elevation.
Microsoft, whose shares were up marginally in early trading on Tuesday, said there were 110 million devices running Windows 10.
Article Source: Microsoft unveils new Lumia smartphones and Band fitness tracker