Get MoneyWiz to Manage Accounts, Budgets, and Bills in One Spot
Published on June 19 2016
Maybe you've developed a fear of personal finance because you think you aren't any good at managing your money. But what if you just needed the right tool, the perfect tool, that makes managing personal finance easy? That's exactly what you'll get MoneyWiz - Personal Finance!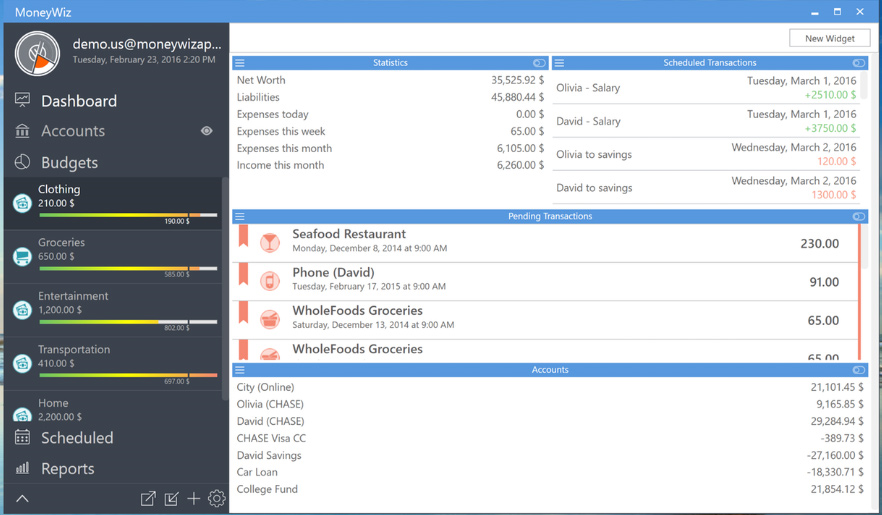 MoneyWiz - Personal Finance lets you manage all of your bank accounts, budgets, and bills in one place, offering support for 16,000 banks worldwide and automatic sync between devices. With MoneyWiz - Personal Finance, you'll be able to work with all of the world's currencies in over 25 languages, so it's perfect for anyone, anywhere.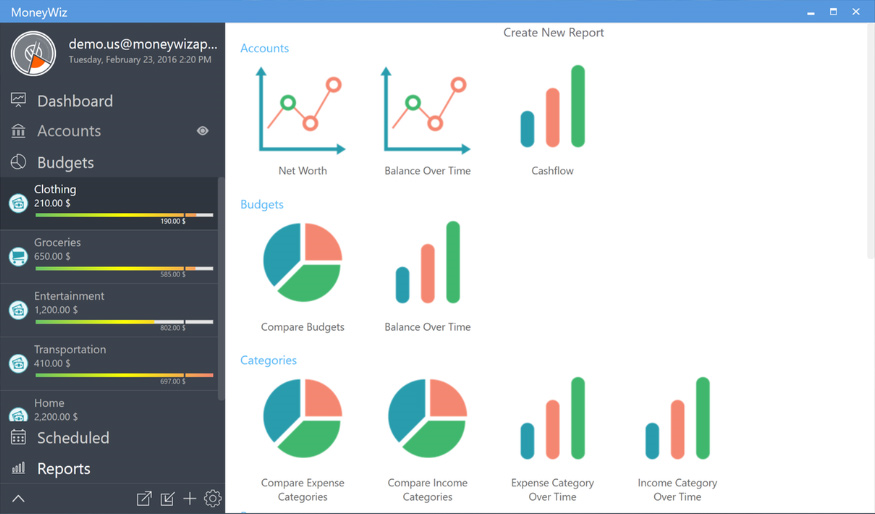 So what can you do with MoneyWiz - Personal Finance? Not only can you see all of your accounts and balances, you can even group them and see the total balances for the group. Adding transactions is easy, thanks to the ability to download data right from your bank. Budget-conscious? Create budgets in MoneyWiz - Personal Finance and the program will automatically identify and assign transactions to the correct budget!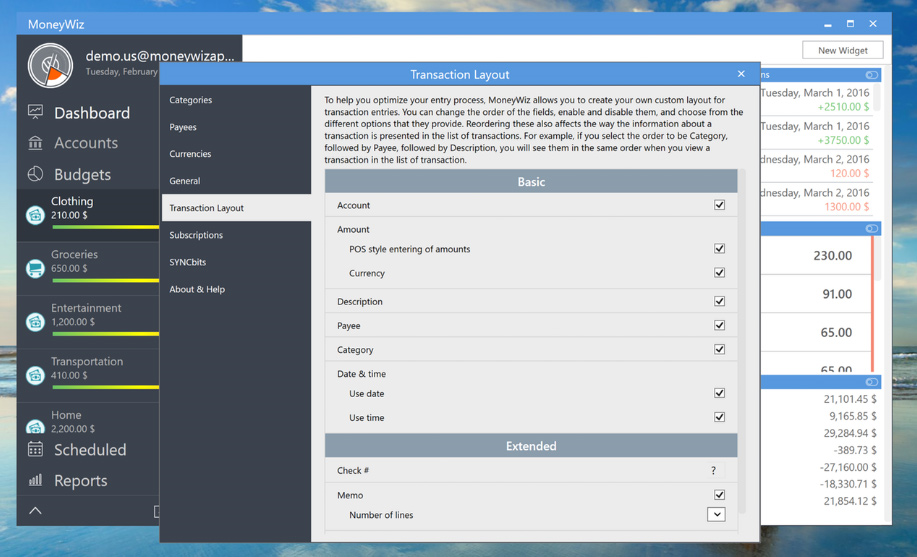 Best of all, MoneyWiz - Personal Finance offers predictive analysis, so you can click on any date and the program will calculate estimated balances based on scheduled transactions! Throw in bill reminders, a smart progress view for budgeting, and advanced bank reconciliation, and there's no reason not to pick up MoneyWiz - Personal Finance.