Get GroupMail Personal Edition to Maintain, Manage and Grow Your Email Lists
Published on June 21 2016
GroupMail allows you to send personalized professional email messages, enriched with images and fonts of your choosing. Using the power of scripts, you'll also be able to to create conditional dynamic messages based on information you have stored for your recipients!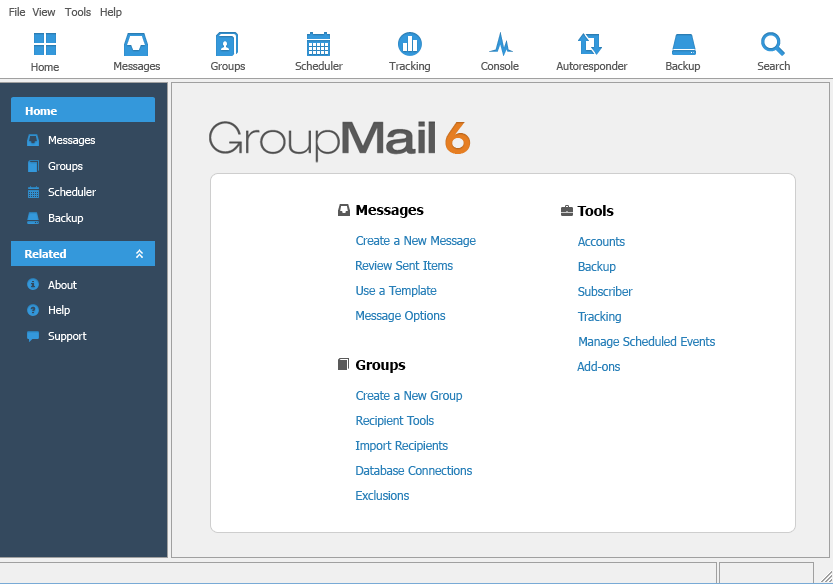 More than just a email list manager, GroupMail gives you the ability to create an unlimited number of address groups, each containing an unlimited number of email addresses. GroupMail is also sophisticated enough to never allow your recipients to see the email addresses of anyone else on the distribution. Inadvertently exposure of confidential contact information is impossible withGroupMail!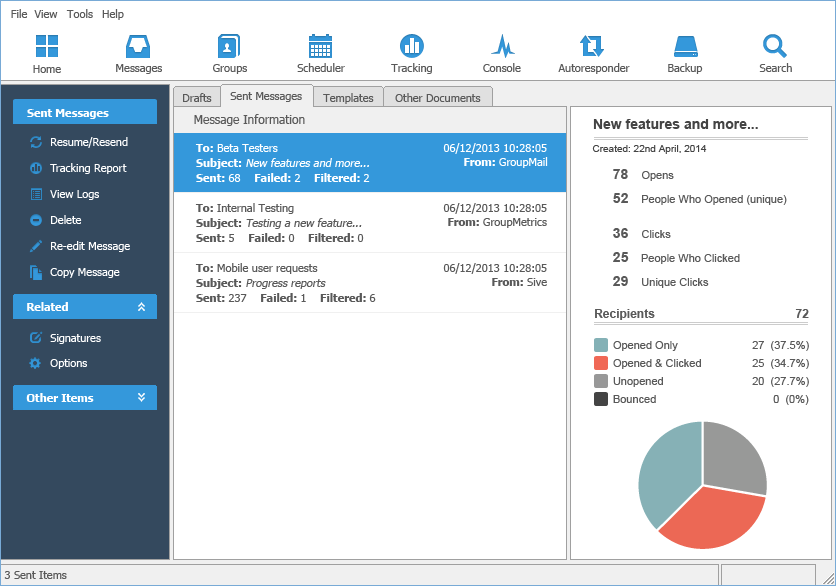 With automated subscription and removal support, GroupMail is the perfect tool for maintaining CAN-SPAM compliant mailing lists and newsletters! Large mailings can be automatically broken into segments, or sent over time, to avoid overloading your mail server.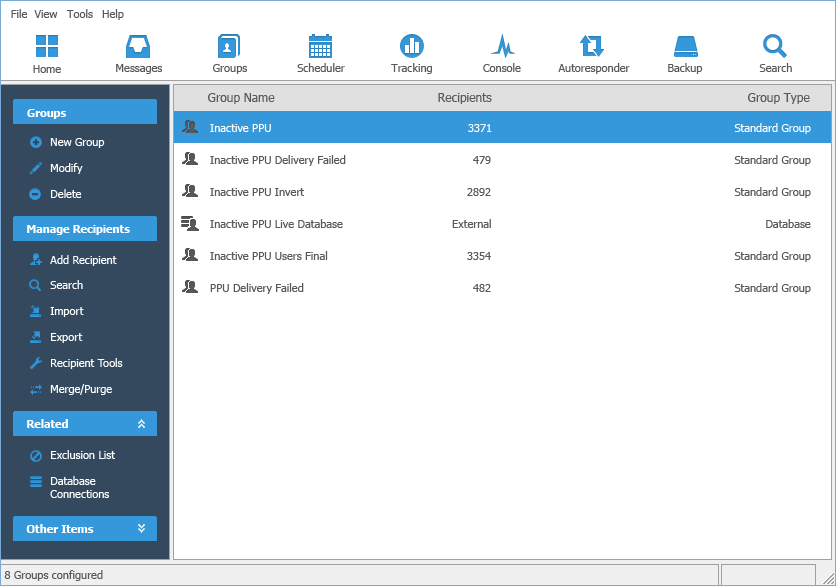 Fired up? Get started right away! GroupMail can import email addresses from any file type, text, CSV, binary, databases, and email address books, so you're good to go!