Lumia 650 revealed in unofficial renders, launch incoming
Published on December 23 2015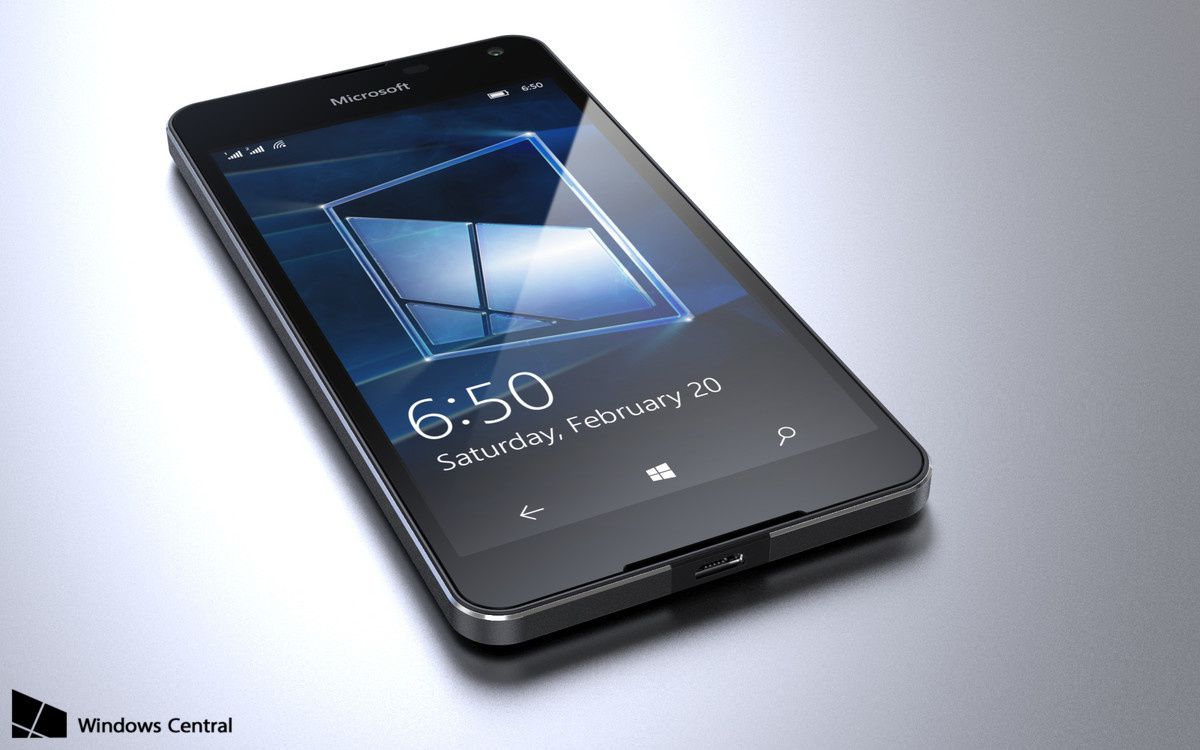 Microsoft will reportedly launch a new Windows 10 smartphone sometime either next month or in February that will come in at a much lower price point than the flagship Lumia 950. It's called the Lumia 650, and Windows Central recently partnered with @PhoneDesigner to give us a look at what the phone will look like. The photos you see in the gallery above aren't from Microsoft but, as Windows Central explains, were created using leaked documents.
The design looks like a cross between the Lumia 930 and the new Lumia 950. The renders show likely support for two SIM cards and microUSB instead of USB-C. Also note the refined edges that suggest there's a metal frame running around the phone. You'll find, however, that there doesn't appear to be a dedicated camera button, which Microsoft typically reserves for its more premium smartphone.
Windows Central says the phone will sport a Snapdragon 212 chip and 1GB of RAM, which is far less powerful than the Snapdragon 808 and Snapdragon 810 that power the Lumia 950 and Lumia 950 XL, respectively. It seems weird to me, then, that Continuum is also apparently confirmed to run on the Lumia 650, given that it already runs pretty poorly on more capable processors. Other specs reportedly include an 8MP camera, a 5MP front-facing camera and a 5-inch 720p display.
Microsoft usually has a presence during Mobile World Congress, so if we don't see it before that show in February, I'd guess it makes an appearance there. Hit the source to learn more from Windows Central.
Article Source: Lumia 650 revealed in unofficial renders, launch incoming