Get AJC Sync to Easily Keep Large Numbers of Files in Sync
Have you ever spent hours working on a file, polishing it to perfection, only to discover that you've been working on the wrong version of the file? Mistakes like this run rampant in every situation where you store files on more than one laptop, desktop, or server. And version errors can strike whether you work by yourself or as part of a larger team. The best way to avoid this kind of wasted effort is to always keep your files in sync. But how can you develop a strategy to achieve and maintain synchronicity at all times?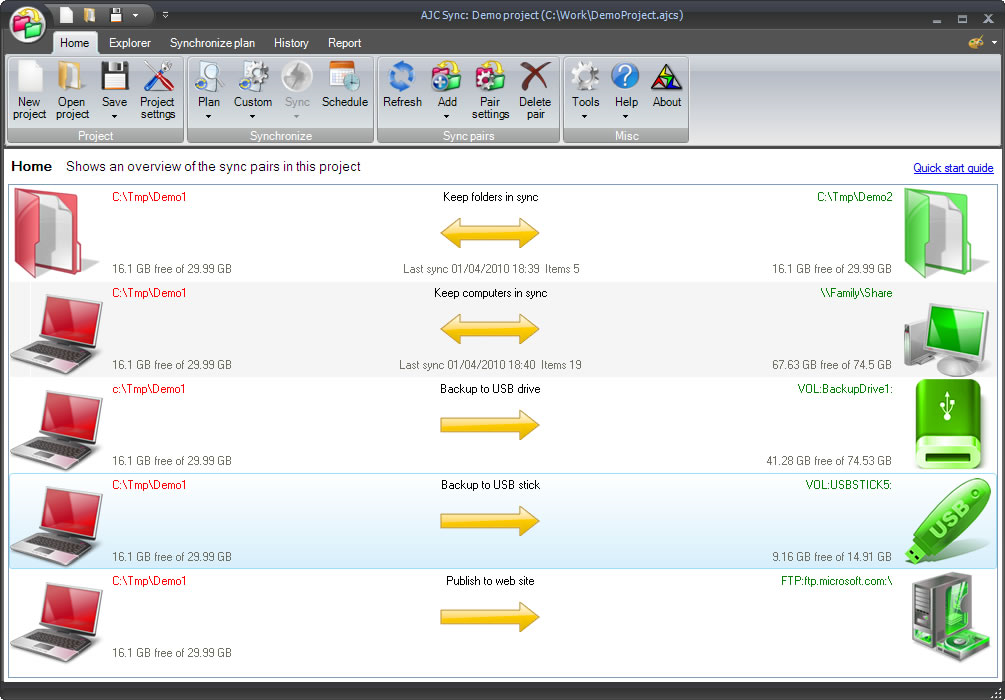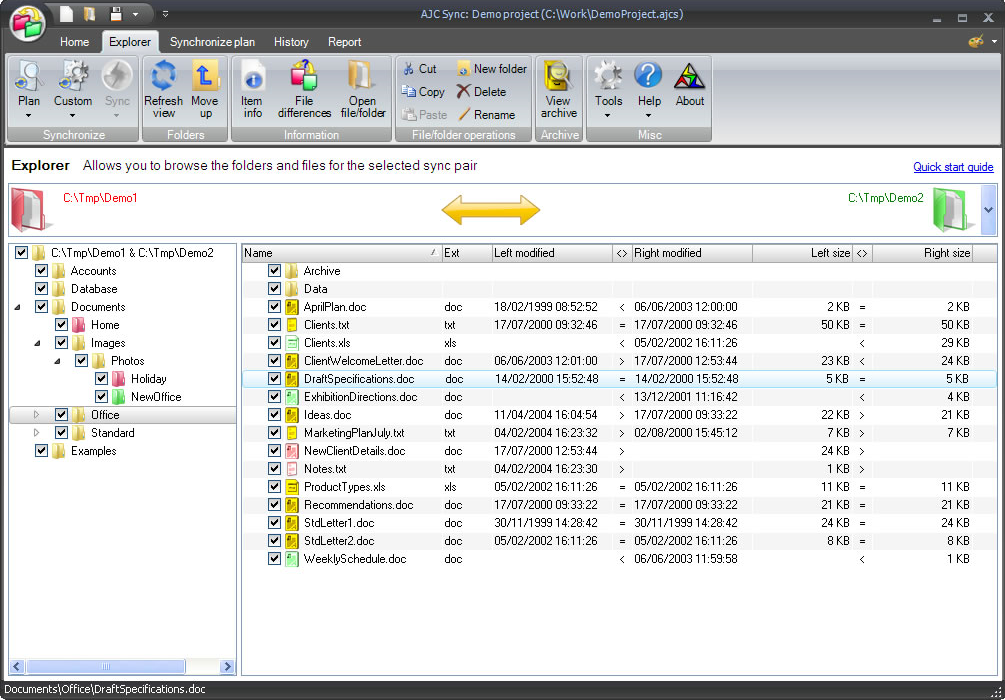 AJC Sync lets you synchronize large numbers of files, compare folder contents, and backup important info easily between drives, networks, USB devices, Amazon S3 storage, Microsoft SkyDrive, Dropbox, Google Drive and FTP servers! With AJC Sync, you'll never have to worry about working on the wrong version of a file ever again. Imagine being able to sync with just a single click, or to enjoy the security of knowing what's changed in your files, and to control which files are synced and which aren't!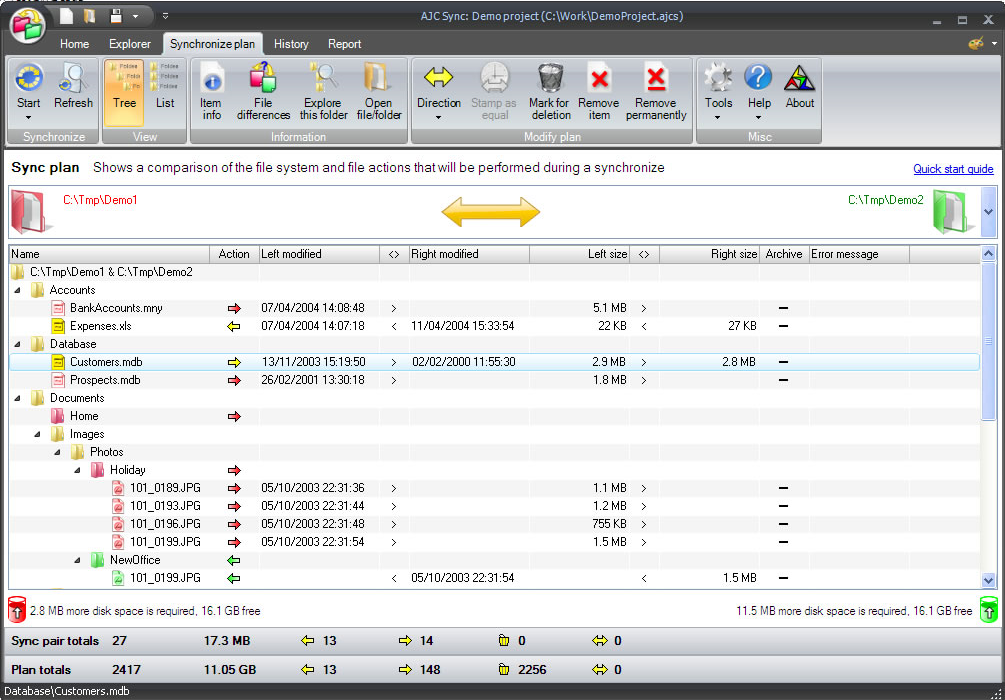 As soon as you launch AJC Sync, a familiar Windows-style ribbon interface lets you know this is going to be a cakewalk. You can elect one-way or bi-directional synchronization, and even use filtering patterns for files and folders to avoid manually identifying items for sync. Plus, when you've customized your perfect sync routine, AJC Sync lets you save all of your settings as a project that you can use over and over, even with multiple pairs of sync locations per project.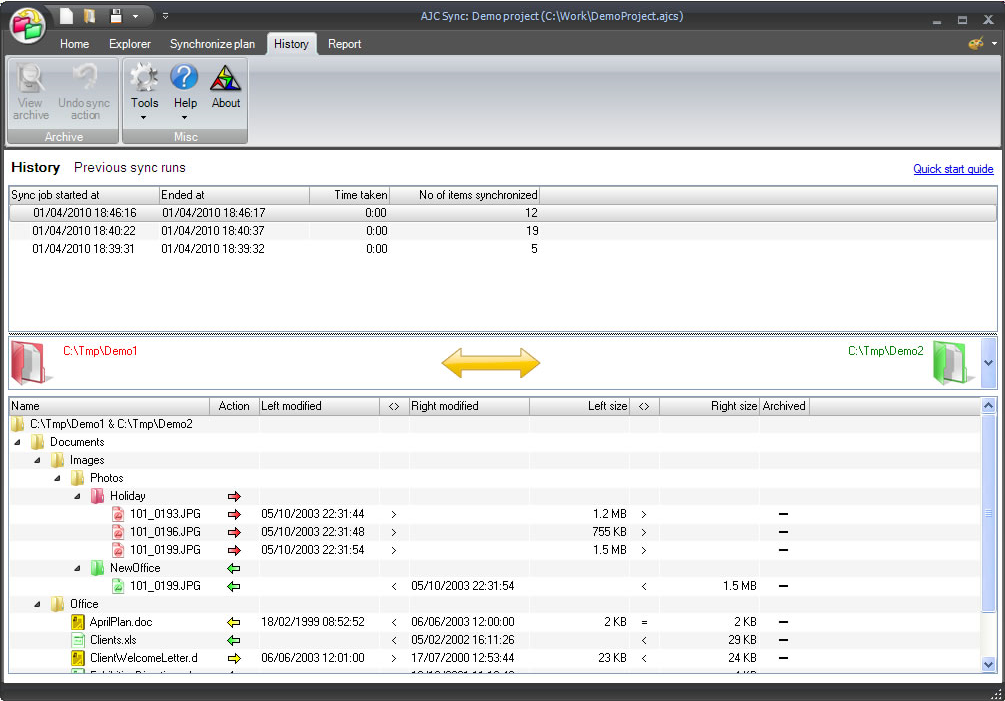 Each time you run AJC Sync, you'll be presented with an easy-to-read sync plan, showing exactly which files will be synced. In this way, you'll never accidentally overwrite an important file! In fact, AJC Sync features a unique archiving system, so even if you did ever accidentally overwrite or delete a file, you can undo your horrible lapse of judgment immediately! Support for multiple versions of a file means you can actually undo several horrible lapses of judgment, jumping back to an even older version of any file!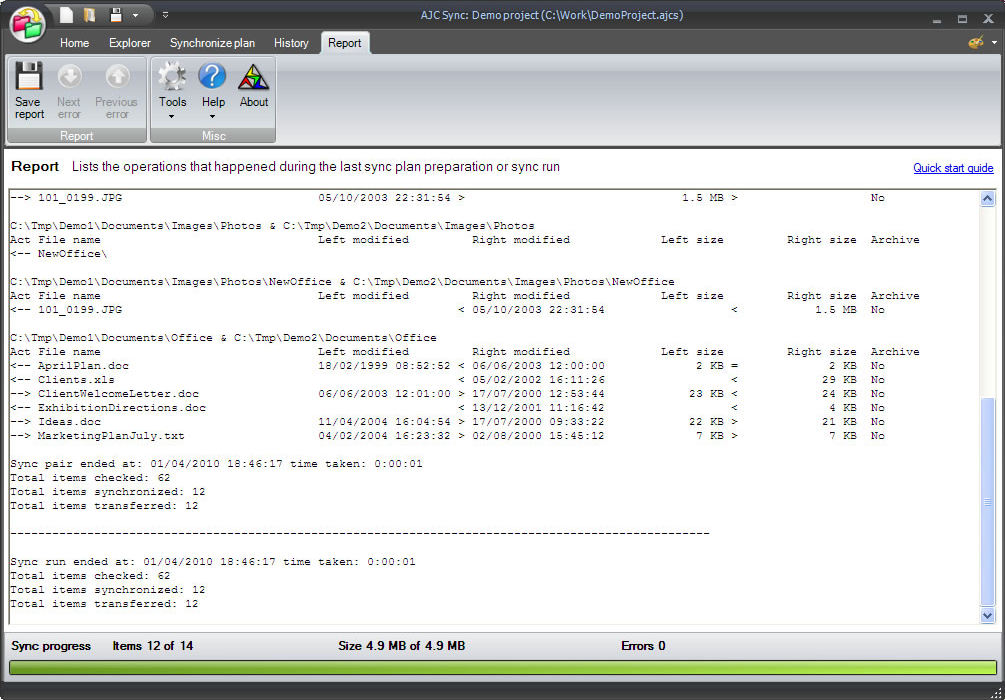 Encrypt files to the cloud with this latest version. New file transform options let you zip and encrypt files and more. This means you can encrypt files locally and then send to the other location such as the cloud. Then if your cloud account got hacked the files would not be readable. Also new is block level sync to servers. Sync just the changes to files only when using with the new AJC File Server product.