Get Personal Finances Pro to Keep Better Track of Your Money
Now more than ever, it's critically important to understand how much money you've got coming in, and exactly how, why, and where it's going out. Just like air leaking out of an inflatable mattress, you may be losing valuable savings opportunities to unnecessary expenditures -- little wasteful purchases that really add up.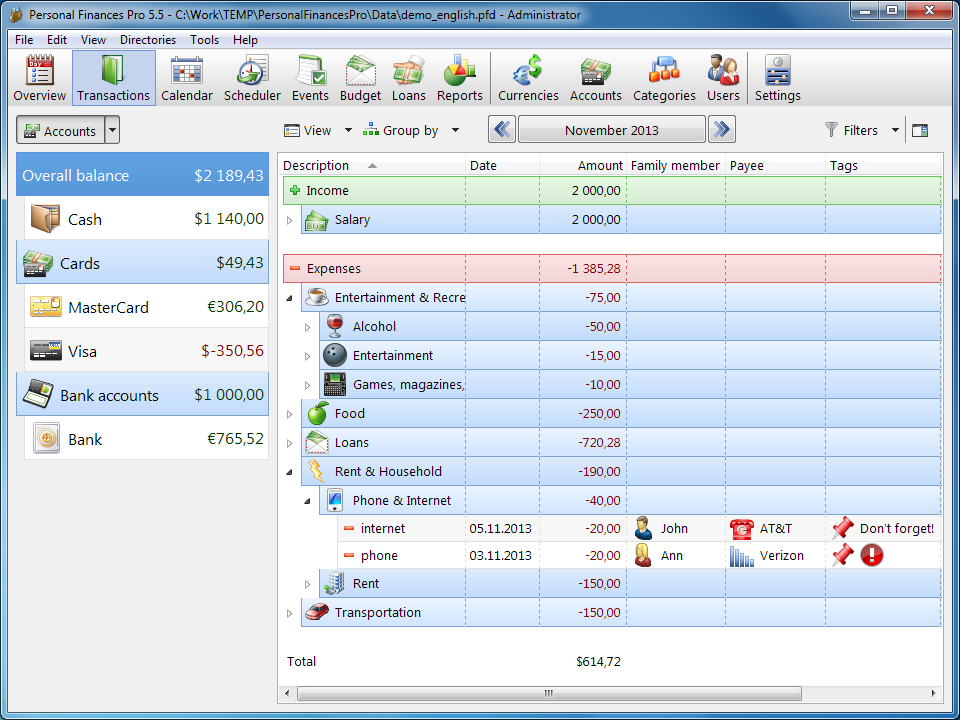 Personal Finances is an application that will really help you to get a handle on your budget! With Personal Finances, you'll be able to easily track income and spending with the help of intuitive reports, graphs, and a summary view that displays your expenses in dollar amount as well as total percentage of income.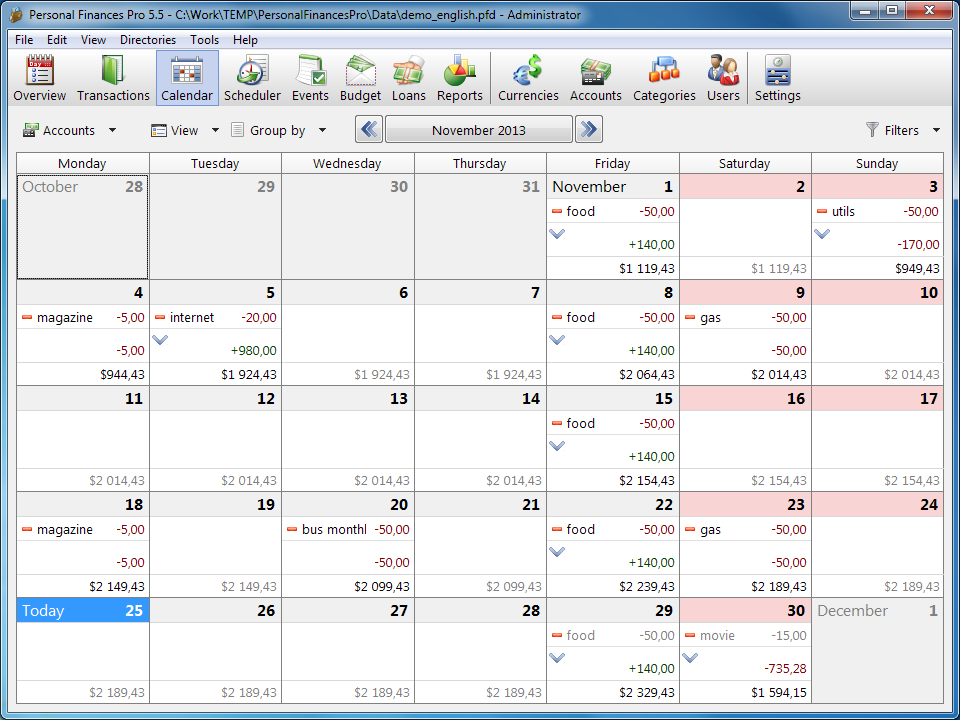 Even though Personal Finances is the epitome of ease and simplicity, that doesn't mean it isn't powerful. Personal Finances lets you set up an unlimited number of checking, savings, cash, and credit card accounts, all of which can be password-protected for security. Once you've got your accounts ready to go, you can create any number of categories and subcategories to track your expenses down to the tiniest detail, and even implement other classification helpers like family member designations and descriptive tags. When it's time to analyze your budget, you can sort by fields, or search and sort transactions by any of these means.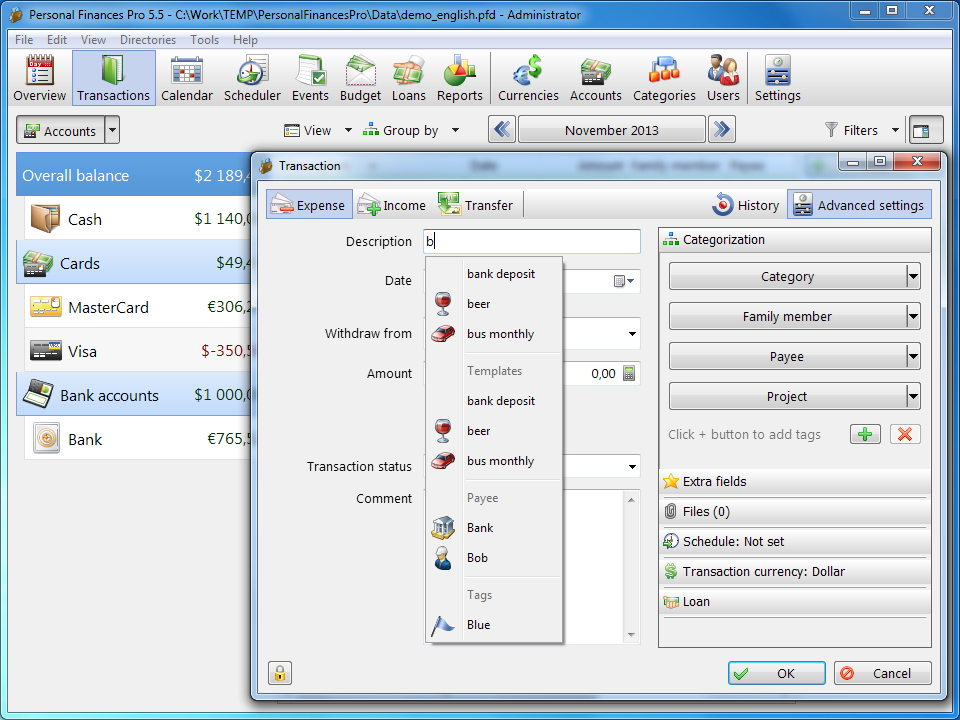 You can even use Personal Finances to view all of the transactions in an account on a given day, using the handy Calendar view!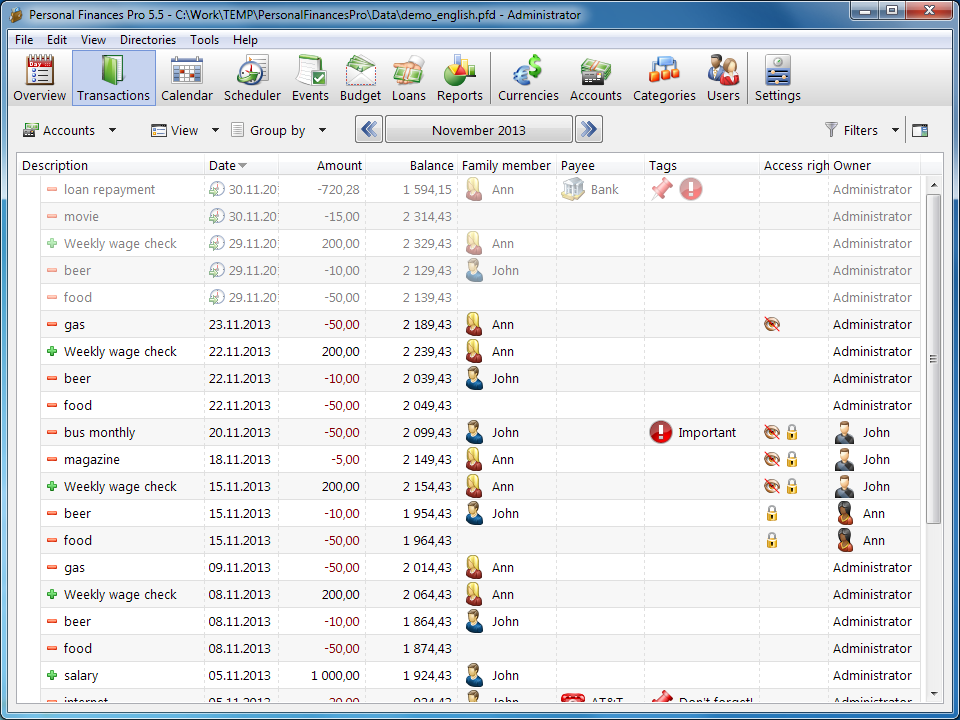 Transaction entry is a breeze with Personal Finances. Frequently occurring transactions (like your daily coffee fix) can be entered in a single click, or via scheduled regular transactions. Manual entry of transactions only require an amount, an account, and a date, but you can always elect to enter custom data fields that are more descriptive. Even better, Personal Finances helps you to reconcile your accounts with your monthly statements!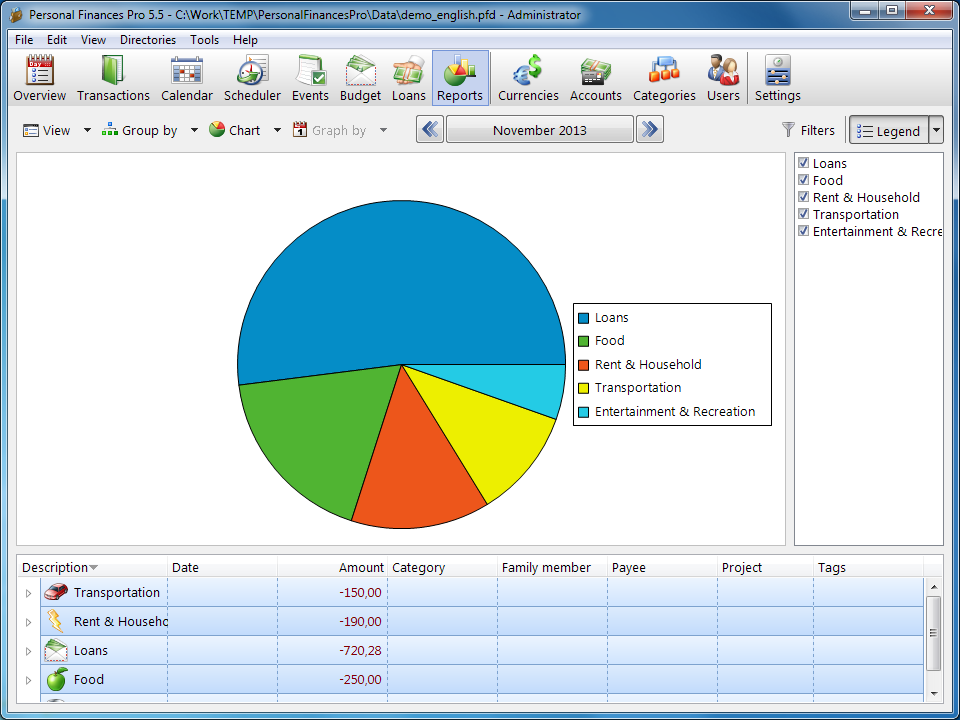 The best part about Personal Finances is the application's portability. With support for different currencies, you can use the application internationally. Plus, the entire application fits neatly onto a USB flash drive, so it can go wherever you do!