Get Text Paster 3 License Pack to Instantly Paste Text Snippets
Published on June 18 2016
Are you tired of typing the same stuff over and over and over again into online forms? Whether you're unemployed and filling out job applications, or a student completing financial aid or college forms, or even an avid online shopper who likes to frequent multiple shopping sites, you're wasting a little bit of your lifespan every time you fill out a new form! Thanks to Text Paster, you can achieve freedom from tedious text entry from this day forward!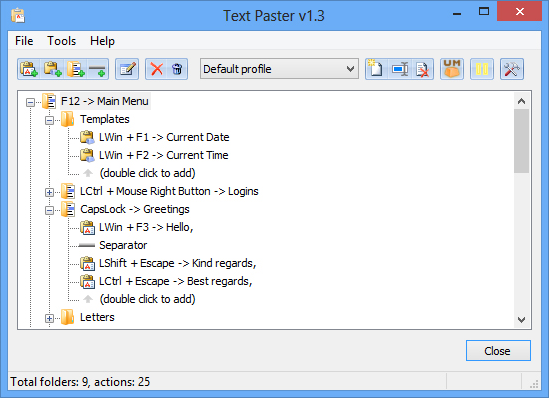 Text Paster lets you instantly paste pre-defined text into input fields across almost any program, website, and online interface. With Text Paster, you'll be able to wing out boilerplate language, greetings, generic replies, usernames, passwords, you name it.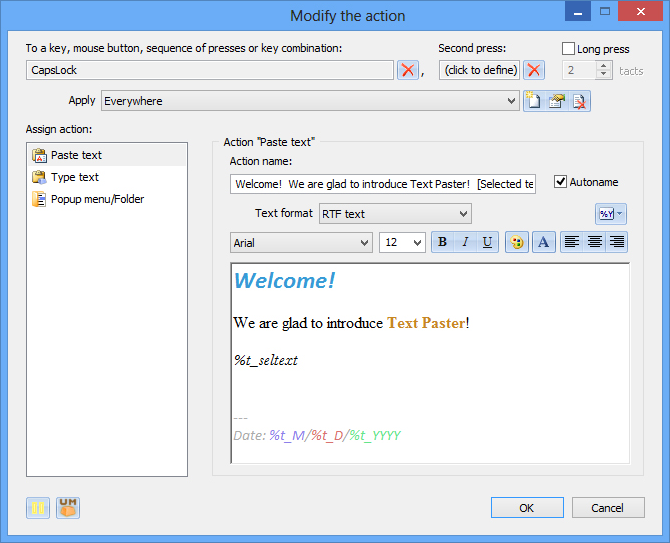 If you use a handful of phrases all of the time, Text Paster can display them for you as a popup menu with just a click. Fill out online forms faster than you ever could imagine, thanks to support for Tab and Enter key emulation. You can even limit the application of Text Paster to just certain programs and windows!