5% Off to Get Duplicate MP3 Finder Plus to Identify Duplicate MP3s Based on Content
Published on July 12 2016
Remember the good old days of being able to delete duplicate MP3 files because they all had the same file name? Those days are over, thanks to a myriad of Internet sources that can, and will, name the same song with different file names, not to mention misspellings and outright incorrect information. Time to step up your duplicate finding game with Duplicate MP3 Finder Plus!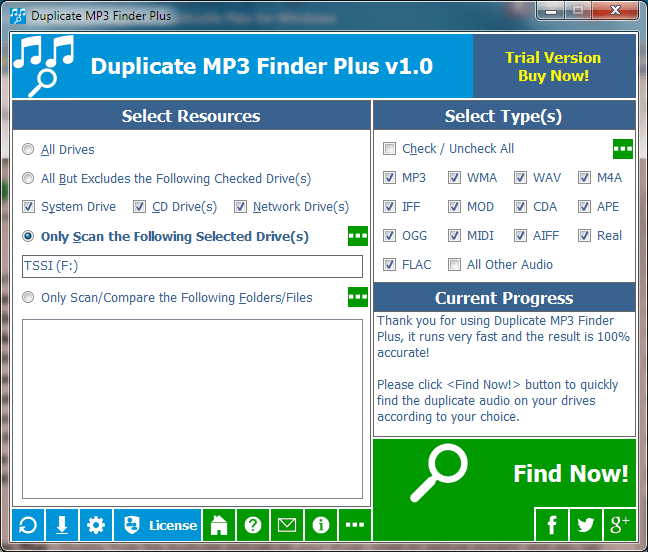 Duplicate MP3 Finder Plus lets you compare MP3 files and detect duplicates based on file contents, using a high speed algorithm. With support for nearly all popular audio file formats,Duplicate MP3 Finder Plus is exactly what you need to trim your music collection down without losing anything important, capturing loads of hard drive space for more music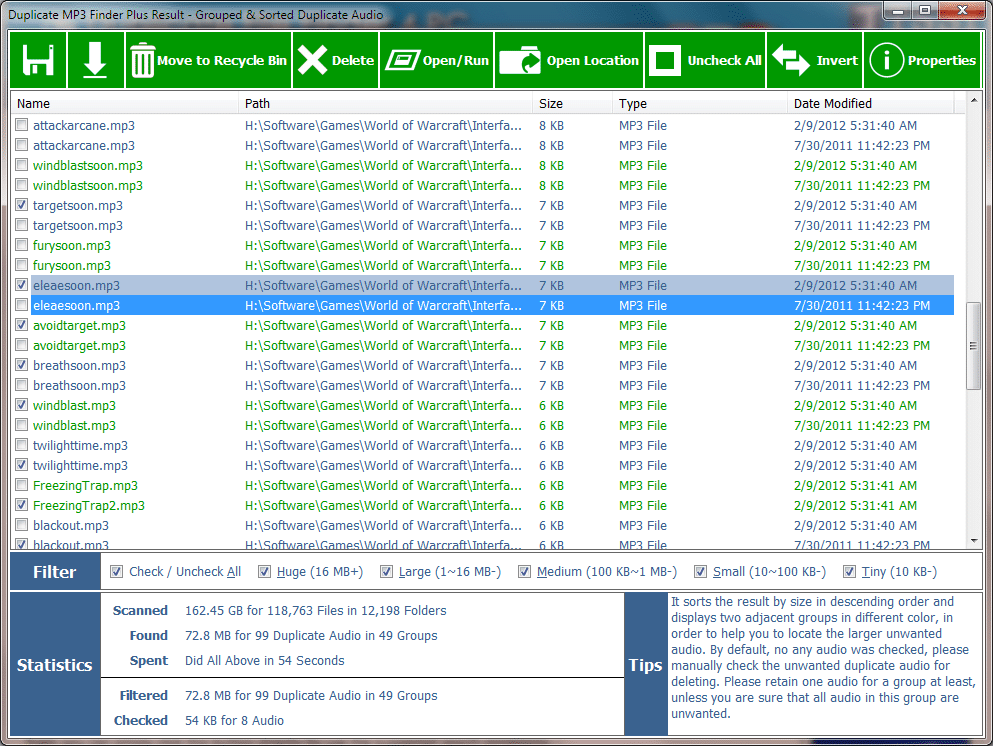 An algorithm this complex and intelligent must be hard to use, right? Wrong! You get started withDuplicate MP3 Finder Plus with just a single click. Highly flexible options let you scan entire hard drives, individual folders, and all files of a specified format, plus you can also include subfolders and hidden files and exclude specific file paths. Results are sorted by file size and color coded for easy searching and destroying!