How to Transfer Photos from Computer to iPhone
Published on February 15 2017
To pass photos from a PC to an iPhone, it is not enough to connect the iPhone to your PC with the data cable. You need to install a program that allows synchronization between both devices. For this you can use iTunes. You can download it from here and install it on your PC.

After doing this, open the program. Connect your iPhone to the PC with the data cable. Select your iPhone on the Devices section (to the left of the iTunes interface).
On the top right, click the Photos tab (if this tab does not appear, enlarge the window).
Check the box next to Sync photos.
Then check the box next to Selected albums.
Select the folder where the photos are located (or previously create a folder and save the photos you want to transfer there).
Click the Apply button and wait while the synchronization takes place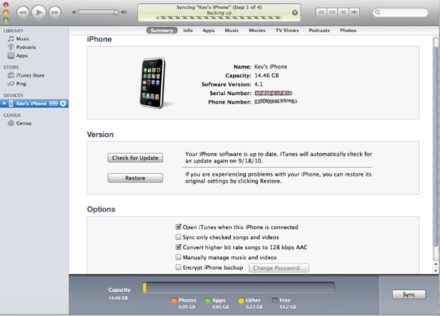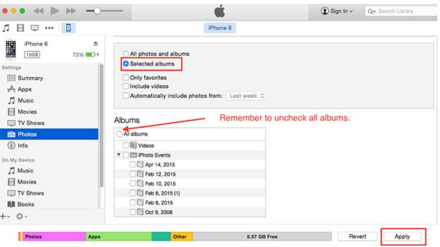 On the screen of your iPhone the text Sync in Progress will appear. Once the process is complete, you will find the photos in the Photos icon of your iPhone: