Google confirms two Android Wear smartwatches will launch in early 2017
Published on January 18 2017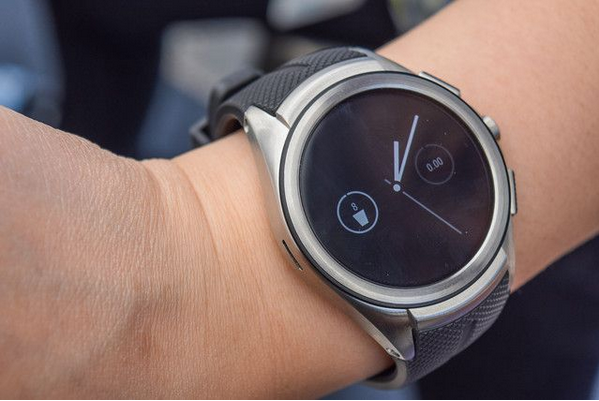 While it was known a major revamp to Android Wear — version 2.0 — will debut early 2017, it was unclear whether Google would release its own hardware alongside it like it did with the Google Pixel. The official answer is not cut and dry, but the search giant confirmed it will launch two new smartwatches.
Jeff Chang, product manager of Android Wear at Google, confirmed to The Verge that two new smartwatches will debut in the first quarter of 2017 and they will be the first to launch with Android Wear 2.0. And in the fall of 2016, noted leaker Evan Blass and Android Police revealed the devices' product names: Watch Sport and Watch Style.
A launch in February
Reporter Evan Blass wrote in January that the watches will be unveiled at an event on February 9. They will reportedly go on sale in the U.S. the next day on February 10 and roll out to other regions throughout the month and into March.
The watches are expected to receive prominent placement at LG's booth at Mobile World Congress, which starts on February 27 in Barcelona, Spain.
Here is a re-creation of what the watches may look like: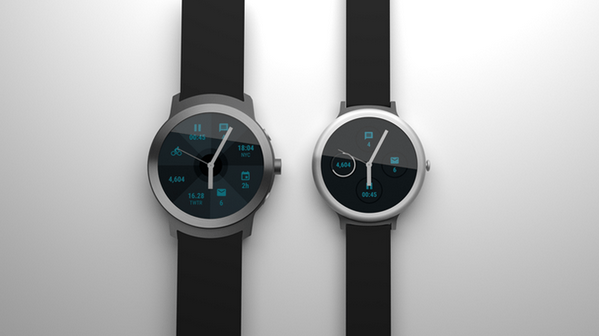 Again, the image is an artist's rendering based on the primary source material. There is always a strong chance the devices will look different when they are finally released. We cannot verify this information but with Chang's confirmation, it seems more plausible. But take it with a grain of salt.
Watch Sport
Angelfish resembles the Moto 360 and LG's Urbane 2nd Edition LTE, and will be the larger of the two smartwatches. It contains a heart-rate monitor, GPS, and LTE radio — features that pair well with the upcoming Android Wear 2.0 update. It's capable of placing and receiving phone calls with the same phone number as the user's primary handset.
In terms of hardware, the Watch Sport is said to be the superior of the two. It features a 1.38-inch plastic OLED display that measures 480 x 480 pixels in resolution, 768MB of RAM, and a 430mAh battery. It also packs an NFC radio that will allow it to take advantage of Android Wear 2.0's support for Android Pay contactless payments.
The Watch Sport features lugs with a "smooth housing shape that curves where the watch band meets the body," which gives the device an appropriately sporty aesthetic. A touch-sensitive digital crown will serve as a navigation button and the watch's capacitive display will boast handwriting recognition.
Angelfish is more than 14.2mm in cross-section, which Android Police guesses is due to a larger battery to accommodate LTE features. The diameter is 43.5mm, and it will come in titanium and dark blue.
Watch Style
Watch Style is smaller than the Watch Sport, won't have the extra features of its big brother such as LTE or GPS, and likely doesn't have a heart-rate monitor. Its design is reportedly more in tune with the Pebble Time Round, though without the large screen bezels — the part surrounding the watch face is still large but the shape is more "gentle and rounded" than the Pebble. The crown's bezel is ridged, moreover, and the Watch Sport is noticeably thinner at 10.8mm. It will come in silver, titanium, and rose gold.
Article Source: Google confirms two Android Wear smartwatches will launch in early 2017