GOOD NEWS! Samsung's Prepping A Galaxy S8 PLUS Model
Published on November 11 2016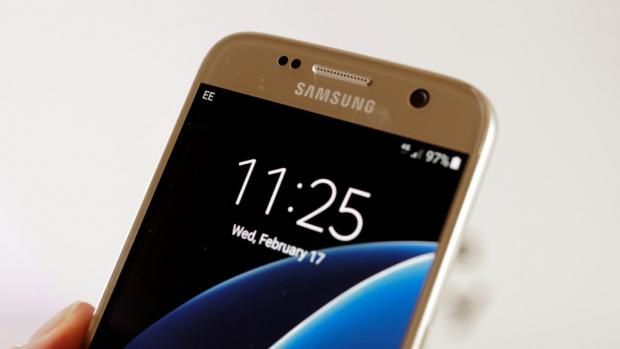 Samsung is prepping a larger Galaxy S8 model called the Samsung Galaxy S8 Plus...
In a bid to undo the damage done by the Samsung Galaxy Note 7 debacle, Samsung plans on hitting back big time in 2017 with a new, larger model of the Galaxy S8 called the Galaxy S8 Plus.
This means, in 2017, there will be two Galaxy S8 handsets: the standard Galaxy S8 and the new Galaxy S8 Plus. Both models will feature EDGE displays and, thanks to new design and display technology, will feature a bezel-less design so the overall size of the handset should not be much bigger than current Galaxy S7 models.
The standard Galaxy S8 will feature a 5.7in OLED display, while the Galaxy S8 Plus will pack in a larger 6.2in panel. But – and this is the kicker – the overall size will not be impacted too much by the inclusion of what is a very large panel, thanks to new design language that will see Samsung eradicate bezels from the handset's design. Think something like this.
Interestingly, Apple is expected to be doing something similar with its iPhone 8 models in 2017. Both models will apparently feature an all-touch front panel with the Home key embedded inside the new OLED display. This will open up lots more room for display and create a more engaging viewing experience.
So why is Samsung making a new Plus model Galaxy S8? Simple: it wants to win back disgruntled Galaxy Note 7 users early on in 2017. How Samsung will differentiate the two models remains to be seen, but given the lack of interest in its Galaxy S6 EDGE+ handset it seems likely the larger, more costly phone will have to feature a couple of interesting USPs in order to encourage adoption.
Other notable features said to be inside the Galaxy S8 are Viv, Samsung's new digital assistant technology, a dual-lens camera, new processor technology, improved RAM, Android Nougat, and improved optimisation for overall better performance and stronger battery life.
Here's the official line on VIV from the people that made it:
"Viv is an artificial intelligence platform that enables developers to distribute their products through an intelligent, conversational interface. It's the simplest way for the world to interact with devices, services and things everywhere. Viv is taught by the world, knows more than it is taught, and learns every day."
You can check out a video demo of VIV in action below.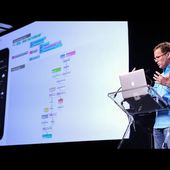 Beyond Siri: The World Premiere of Viv with Dag Kittlaus
Siri co-founder Dag Kittlaus unvleils Viv, a new artificial intelligence personable assistant platform that enables developers to distribute their products through an intelligent, conversational ...
https://www.youtube.com/watch?v=Rblb3sptgpQ&feature=youtu.be
When will these phones launch? That's the million dollar question. But given the damage the Galaxy Note 7 has caused to Samsung's bottomline, the company will almost certainly push for an early release in order to quell the damage caused by the Galaxy Note 7 being taken out of contention in 2016.
Beyond this, Samsung has also confirmed that the Galaxy Note range will return in 2017. Between now and then we have the Galaxy S8 and Galaxy S8 Plus to look forward to, as well as new releases from LG, HTC and, potentially, Nokia….
What do you want to see inside the new Galaxy S8?
Article Source: GOOD NEWS! Samsung's Prepping A Galaxy S8 PLUS Model