Get PDF Impress 10 to Get PDF Output From Any App That Prints
Published on August 15 2016
The Adobe PDF format is the universally accepted standard for documents that retain their formatting and layout across every platform and in every browser. Today's discount software promotion makes it possible to enjoy the PDF format across almost all of your applications - it's PDF Impress 10!
PDF Impress 10 lets you create output in Adobe PDF format from any application that has a print function. With PDF Impress 10, you can produce PDF output in "paper" sizes up to 200 inches, featuring your choice of landscape or portrait orientation, and with detailed resolutions up to 2400 DPI.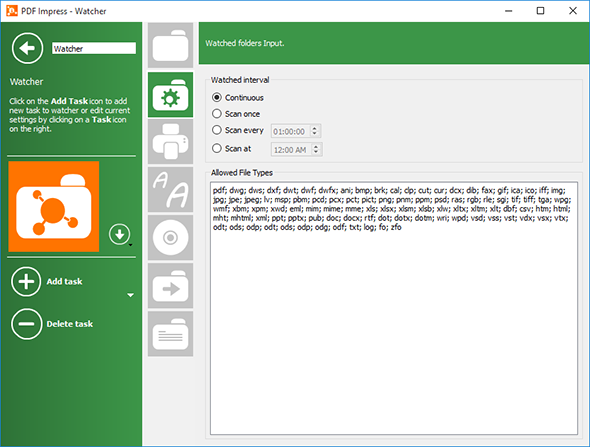 After you've produced output with PDF Impress 10, you get to play around with all of the program's editing features! That's right, PDF Impress 10 has the ability to preview, print, merge, split, extract, insert, remove, and rotate pages within your PDF document. Add stamp, watermarks and digital signature with visual appearance to protect your work, and you'll start to wonder how you ever got along without PDF Impress 10. Best of all, you can create Watch Folders - just drop files into them and PDF Impress 10 will automatically convert them to PDF for you!