50% Off to Get AbstractCurves to Generate Amazing Art with Unlimited Effects
Published on June 17 2016
You may not think that you're creative, but that's only because you haven't had access to the right tools! But what if you could generate amazing pictures without even trying? That's the reality with AbstractCurves!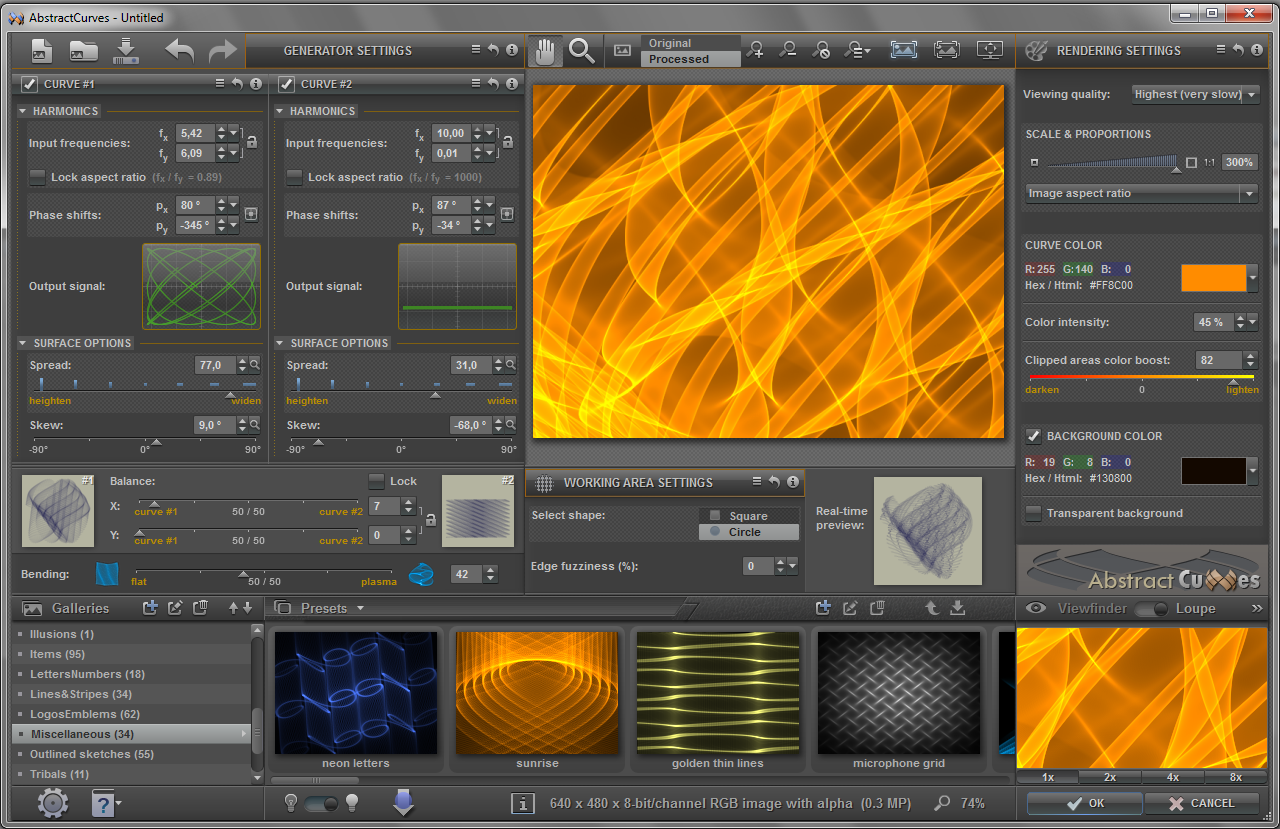 AbstractCurves gives you the power to generate stunning images using an unlimited number of effects. With AbstractCurves, you'll be able to build amazing pictures in any resolution, complete with logos, effects, and watermarks that make each creation truly representative of your individual personality. You can even use a Transparent Background option to create logos.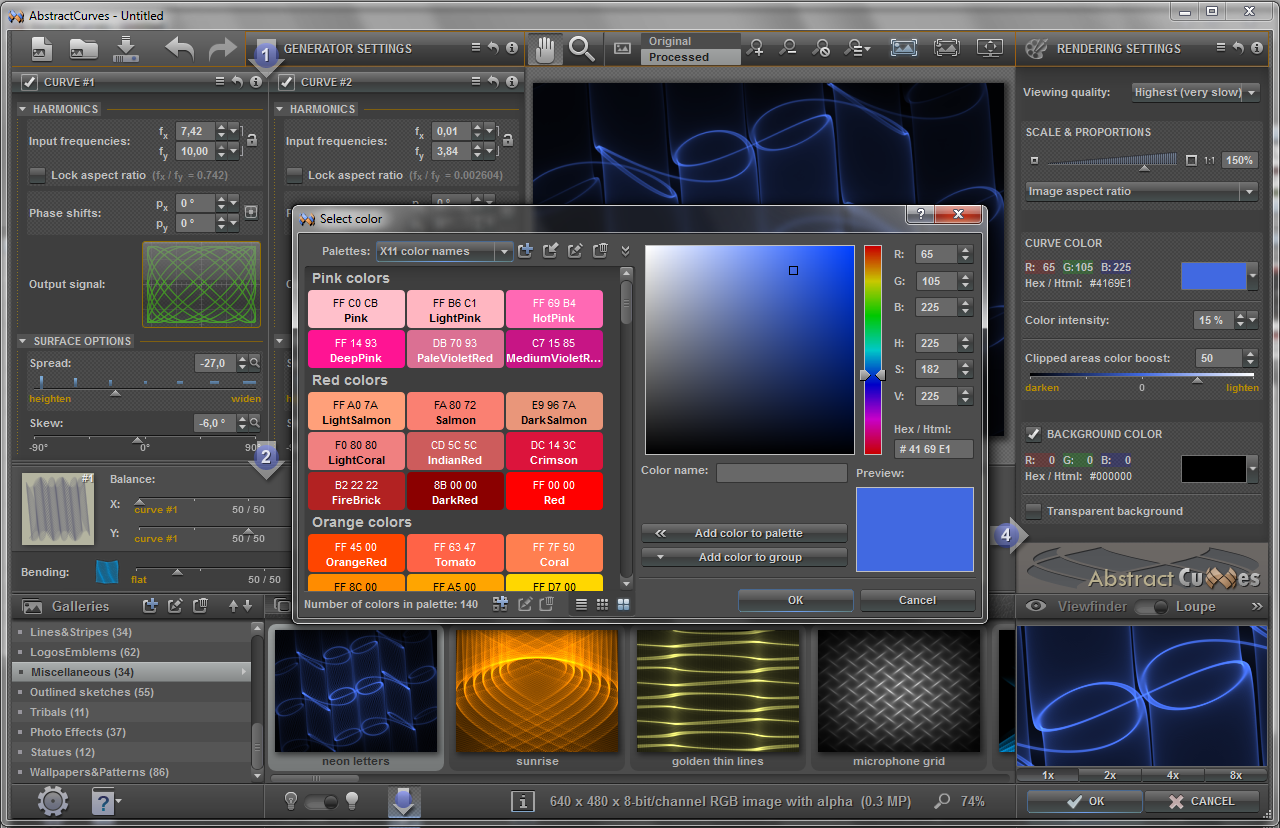 Get up and running quickly with AbstractCurves using over 10 galleries with over 130 presets and over 30 included color palettes that offer a total of over 7000 colors. If you happen upon a specific combination of settings that you love, AbstractCurves will let you save it as a preset for use again and again!