Galaxy S7 Leak Reveals Massive New Smartphone
Published on December 9 2015
Last week Samsung's leaky supply chain spilt news that the upcoming Galaxy S7 would look a lot like the Galaxy S6. Given the polarising reaction to the S6's premium yet impractical design it's a risky decision, though less so than the latest surprising revelations…
Industry stalwart GSMArena has attained schematics it claims Samsung is now distributing to case makers (in this case ITSKINS) and they reveal not only that two Galaxy S7 models are on the way, but they're both getting bigger.
The minor changes come to the Galaxy S7, which the diagrams show as measuring 143.37 x 70.8 x 6.94mm. These are very similar to the Galaxy S6's 143.4 x 70.5 x 6.8mm, but go against the usual trend of ever thinner smartphones by being both slightly thicker and wider. The changes aren't enough to imagine Samsung squeezing in a screen larger than the 5.1-inches in the S6, but hopes will be raised that we'll get a bigger battery this year after the S6's battery life fell short.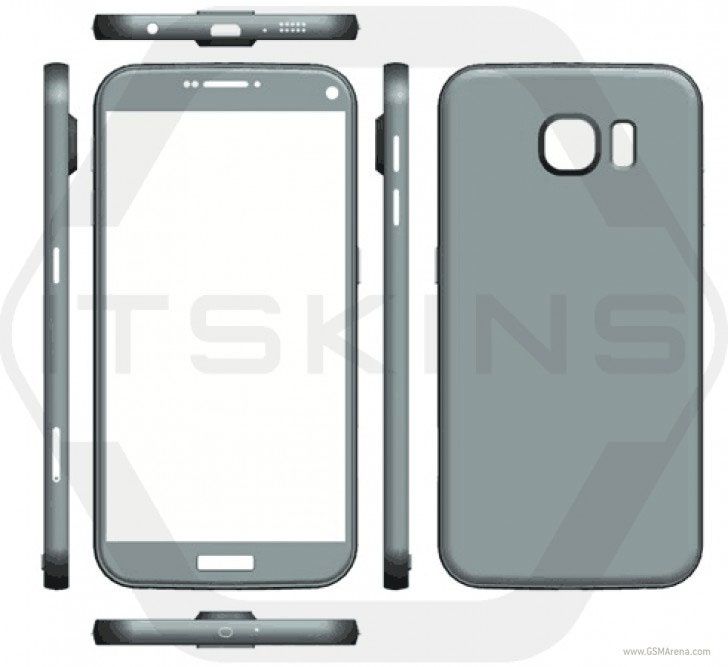 Where the bigger news lies (pun very much intended), however, is the revelation of a massive second edition of the Galaxy S7 which comes in at 163.32 x 82.01 x 7.82 mm. To put this in context, the 5.7-inch Galaxy S6 Edge+ measures 154.4 x 75.8 x 6.9 mm. Furthermore arguably the largest mass market phone, 2014's 6-inch Nexus 6, measures 159.3 x 83 x 10.1 mm so the mystery Galaxy – while thinner – has an even bigger footprint than this.
Quite what Samsung is planning here remains to be seen, but it certainly opens the doors for a 'Galaxy S7+' to come with a 6-inch screen. Is this too big? For my money yes. I lived with the Nexus 6 for a year and was very happy to swap it for the thinner, narrower and admittedly brilliant Nexus 6P. If Samsung is also going to keep the Galaxy S6's glass finish here the Galaxy S7+ could be one massive, slippery phone.
Other observations: the diagrams show the home button to be more angular than the current models, the SIM card slot has moved to the side of the phone (could it possibly house an integrated microSD slot this time?) and a microUSB charging port.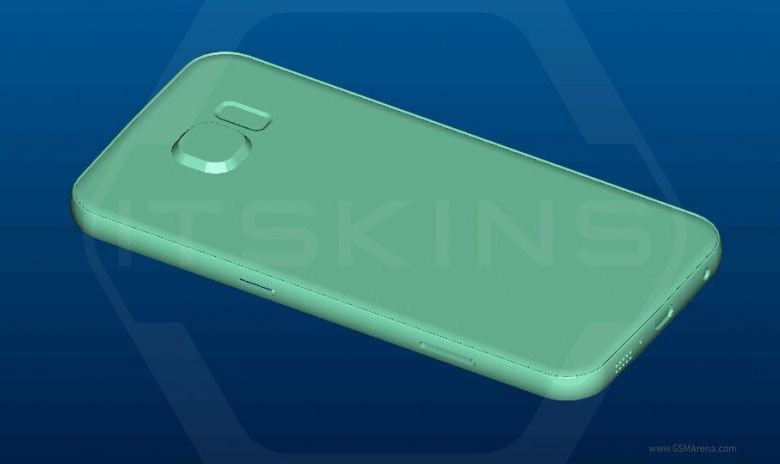 The latter two are actually big news and, for those concerned by these increased phone dimensions, I'd argue microUSB hints they may not be finalised. After all the industry is expected to follow the lead of the Nexus 6P and Nexus 5X in dropping MicroUSB and widely adopting the fast, reversible USB Type-C in 2016.
So am I skeptical? A little. The practice of handset makers giving out detailed dimensions to case makers well ahead of release is common practice (it lets them ready accessories), but it can also be exploited for self promotion and occasionally manufacturers use it as a trap to catch case makers who let information leak.
Then again Samsung is already taking a big chipset gamble for the Galaxy S7, so it's highly possible the company is also looking to shake up its handset sizes. After all the Note range popularised the phablet form factor in the first place. So could 2016 be the year it gets even bigger?
Article Source: Galaxy S7 Leak Reveals Massive New Smartphone