Facebook Launches Notify to Flood Your Lock Screen With Breaking News
Published on November 13 2015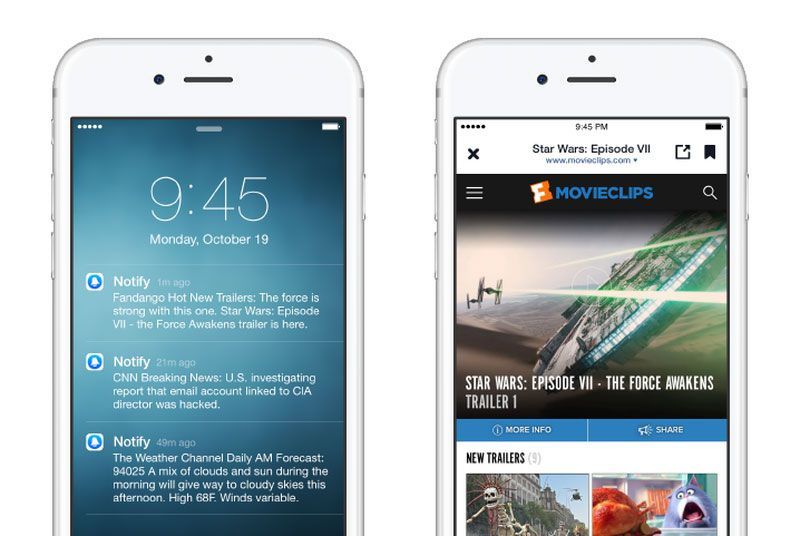 In its latest collaboration with publishers, Facebook today launched Notify, an iOS app that lets you subscribe to push notifications from your preferred content makers. More than 70 media partners signed up for the launch, including CNN, The Weather Channel, Bloomberg, Comedy Central, Vevo, and Vox Media, parent company of The Verge. Among your options in Notify: you can subscribe to a daily top story from The Verge, as chosen by its editors.
At first glance, Notify appears to fall into the broad bucket of tools that are much more appealing to publishers than the readers they are intended to serve. But think about it from the publisher's perspective for a moment. Over the past few years, you've seen traffic to your home page plummet, and come to rely on Facebook's opaque News Feed algorithms for an increasing percentage of your traffic.
Facebook has sought to capitalize on this leverage by asking publishers to publish their content in a Facebook-specific format that positions it to share advertising revenue with them. At the same time, publishers around the web have reported a mysterious drop in referral traffic from Facebook this year as the News Feed grows ever more competitive (and Facebook busies itself turning the feed into a TV network).
If only there were a way for publishers to reach their readers directly, right?! Except that app development and maintenance is difficult and costly, and also the average number of apps a person downloads each month is zero. And so for salvation publishers now look once again to … Facebook, which built them an iOS app that tells them everything they want to hear except perhaps how they're going to get people to use it.
Article Source: Facebook Launches Notify to Flood Your Lock Screen With Breaking News