Get Video Suite Professional Everything You Need for Video Production
How many different programs do you keep in your "Video Tools" folder? You need one application to rip DVDs to digital files. You need another program to convert these files from one format to another. Not to mention a couple more to import and edit video, and yet another to burn your final product to CD or DVD. What if I told you that you could replace all of these programs with a single application?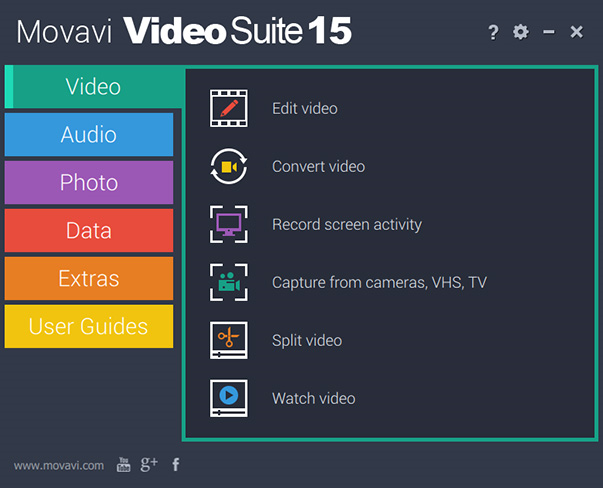 With Movavi Video Suite, you have a full toolkit comprised of seven complete applications that address every facet of your video production needs. Rip, backup, and copy all of your unprotected DVDs. Transfer and format-convert any video (including HD) to and from any mobile device. Edit your videos, insert special effects, titles, and transitions. Import video footage from your camcorder or webcam, or download videos from the web. And when everything is polished to a shine, use Movavi Video Suite to burn your videos to CD, DVD, or ISO disk image!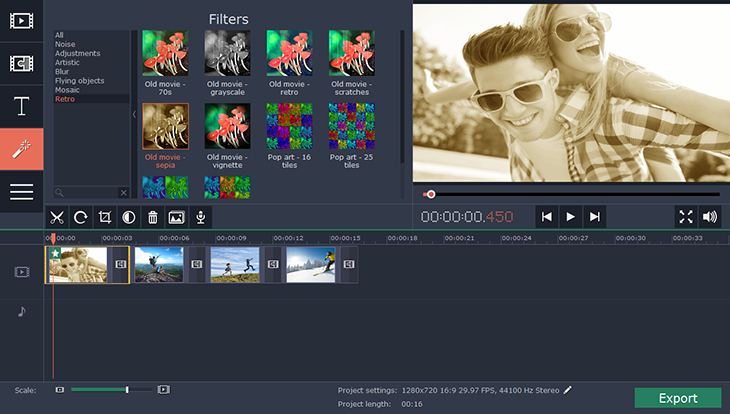 Each component in Movavi Video Suite has an intuitive interface that's a pleasure to use. Each brightly-colored icon is self explanatory - Burn DVD, Convert, Join, Split, and many others all perform exactly as described! No more fumbling around with manuals and help files trying to figure out a basic function, which means more time for editing, more time for creativity, and more time for fun!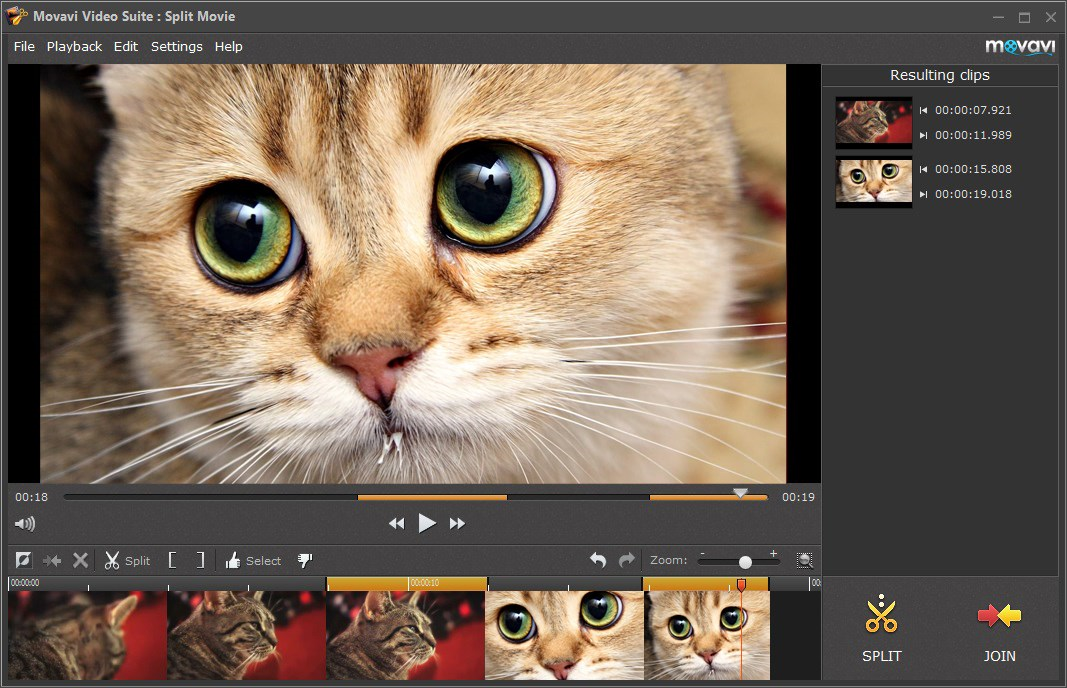 Why waste your time launching a whole host of different applications to get your video production work done? Doing so just consumes valuable system resources that are much-needed whenever you're working with video files! Get everything you need in Movavi Video Suite today.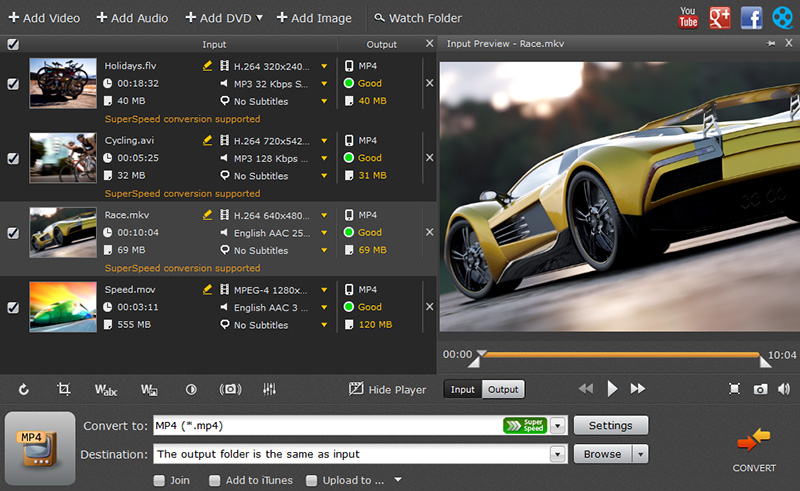 Version alert! Here's a taste of what's new in Video Suite Personal Version 15:
Video Editing
New engine: greater stability and more input formats supported
Project export is 1.5 times faster than the previous version
Output files are now 1.5x smaller in size with the same image quality
Completely new interface – modern and user-friendly
Screen Recording
Recordings take less hard drive space than before while the quality level remains the same
Now you can see the size of the file you're recording in real time
A toolbar above the capture frame gives you quick access to the main features during recording: pause/resume, stop capture, take screenshots
Video Conversion
Support for more media formats and codecs
Ready-made presets for smartphones introduced in 2015
Watch Folder: automatically convert all files in a specified folder to a chosen format
Two-pass encoding gives you the best size-to-quality ratio for converted video