Get Airy YouTube Downloader to Download Videos from YouTube for Offline Viewing
Published on July 12 2016
You are an avid consumer of YouTube video content, but there are times that you want to have those clips even if you aren't on the Internet, like if you have a slow broadband connection or when the content is deleted. For an incredibly easy way to capture YouTube content locally, check out Airy YouTube Downloader!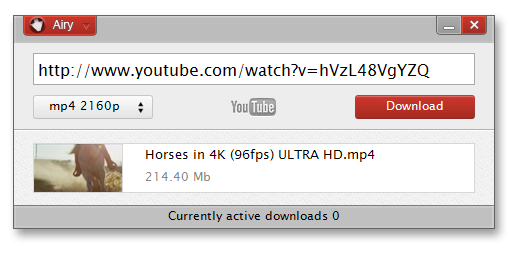 Airy YouTube Downloader lets you download videos from YouTube for offline viewing, complete with an array of bells and whistles. With Airy YouTube Downloader, you'll be able to download videos in multiple formats and resolutions, including MP4, FLV, and 3GP.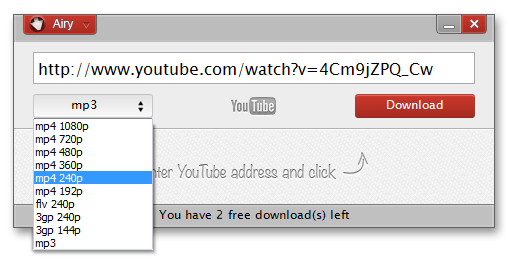 Getting started with Airy YouTube Downloader is easy! Just paste the link to the video into the application, or, better yet, click on the integrated bookmark in your browser to start the download. Once you have it, transfer your video to other devices, or extract the audio portion as an MP3, perfect for concert footage.