Get Key Remapper to Customize Key, Mouse, and Wheel Mappings
Your entire work setup - from the dent in your chair, the tracks in your carpet, and the crumbs and other material in your keyboard, is uniquely yours. So why settle for keyboard configurations that lock you into someone else's notion of what's optimal? Take control of your keyboard and mouse mappings with Key Remapper!
Key Remapper lets you remap keys, mouse buttons, and scroll wheel actions, to create a new and entirely personalized way of using your computer. With Key Remapper, you'll be able to remap to different values, or even to keys and mouse buttons that don't even exist. You can even opt to swap the functions of one key for another, so that the Right Shift key performs like the Enter key, or the middle mouse click is assigned to something more familiar. Add modifiers, like Alt, Shift, and Ctrl, and you've found yourself in the middle of a nearly limitless universe of key mapping.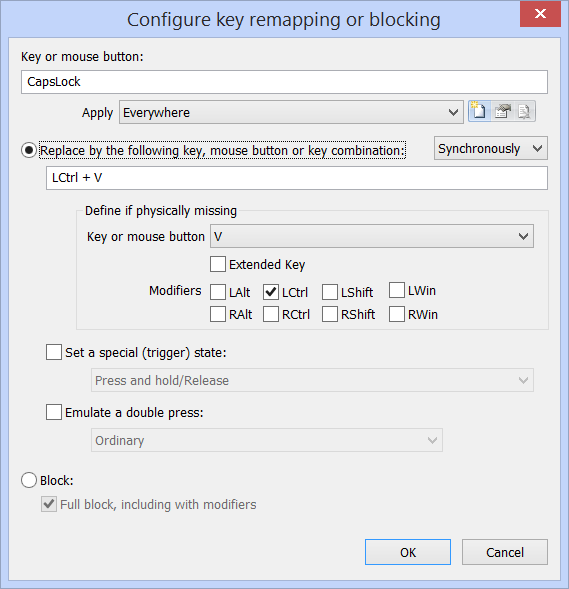 People who have trouble properly double clicking will love the ability to remap the double click action to something that's more reliable for them. And if your typing style means you're constantly hitting some function or other key by accident, you can just use Key Remapper to disable it completely and never worry about it again.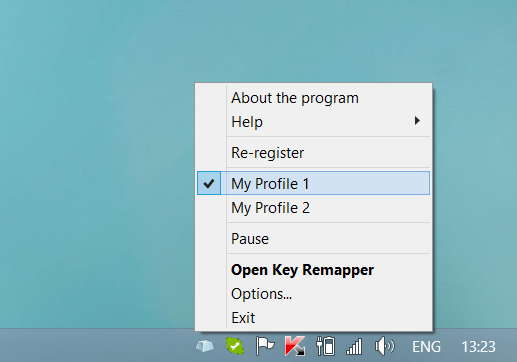 Key Remapper lets you remap keys or mouse buttons to another key or mouse button combination, with modifiers. For instance, you could replace the Browser Forward key (usually found on multimedia keyboards) with Alt+Shift+Esc (quick switching between programs), replace the X1 mouse button with the Ctrl+C (copy), or assign the Ctrl+"Left mouse button" combination to the right Alt key.
You can also restrict remapping and blocking to specific programs and windows. For instance, you could configure Key Remapper to allow the replacement of the X1 mouse button with the space bar, but only in program x, and nowhere else. Or you could even replace NumLock with Ctrl+C+C everywhere except for windows with the word "B" in their title!
You'll be amazed at just how much flexibility is offered by Key Remapper! You can have two different key sets that you can switch between with just two clicks. Or, limit your custom key mappings to only specific program applications and windows!
Free download Key Remapper to Customize Key, Mouse, and Wheel Mappings
Article Source: Get Key Remapper to Customize Key, Mouse, and Wheel Mappings
Bitsdujour Giveaway and Discounts: