Get 4Videosoft 3D Converter Turn 2D Videos to 3D and 3D Videos to 2D
Published on June 20 2016
Looks like 3D is here to stay, so what are you going to do with all of your old fashioned 2D media and playback devices? Well, during these periods of change and uncertainty, it helps to have a way to enjoy all of your media, new and old, on everything that you own. That's why you need a copy of 4Videosoft 3D Converter!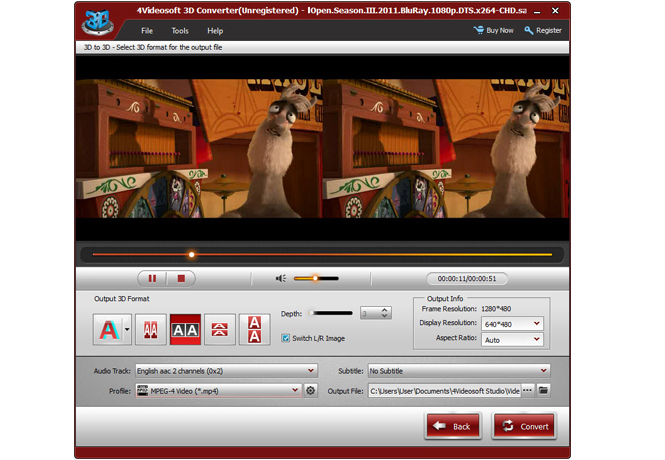 4Videosoft 3D Converter lets you convert 2D HD and SD video to 3D, and 3D video to 2D, using five output 3D modes. You can use 4Videosoft 3D Converter to convert between different 3D video formats, or work with 2D formats such as MP4, AVI, WMV, MOV, MTS, 3GP, and more. When converting content to 3D, you can pick from output modes such as Anaglyph (ten types), Side By Side (Full), Side by Side (Half-Width), Top and Bottom (Full), Top and Bottom (Half-Height).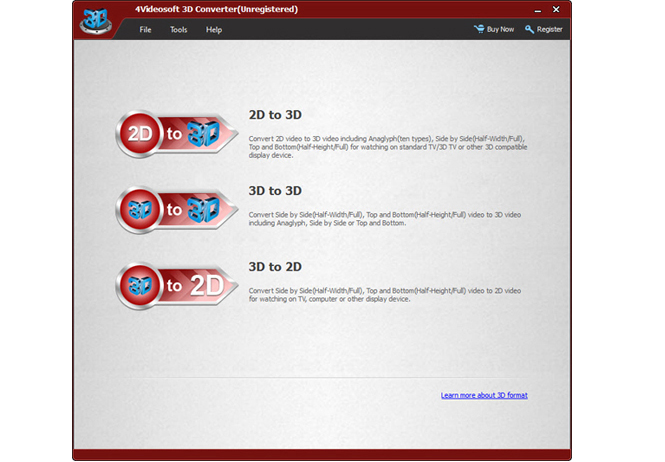 Just spend a little time with 4Videosoft 3D Converter, and you'll soon see the benefits of such an amazing program. Take your favorite video clips, transform them into 3D, and watch them on your shiny new 3D television. Or convert 3D videos to 2D formats that are perfectly compatible with your collection of portable media players. Best of all, advanced NVIDIA® CUDA™ and AMD APP technology translates to amazing conversion speeds that are 600% faster!