Control Keyboard and Mouse Commands with Your Voice Using VoiceBot
Say you hurt your hand, the one you use your mouse and keyboard with. Or maybe you just don't feel like moving much on a given day. Does that mean you can't use your computer? Not if you picked up a copy of VoiceBot!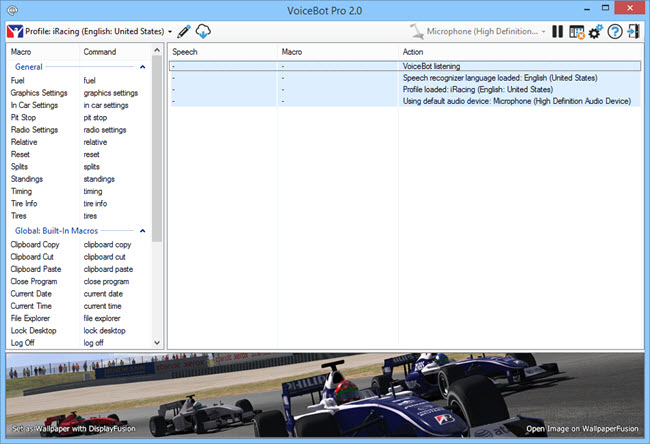 VoiceBot lets you command your games and applications using verbal instructions. With VoiceBot, you'll be able to execute keyboard shortcuts, move and click your mouse cursor, and run macros and scripts, all with the power of your voice! For games, you can bind in-game actions, simple or complex, to voice commands using a simple editor or a C# editor for more advanced work. Best of all, you don't even have to manually program these actions, since VoiceBot comes with hundreds of game profiles that are ready for deployment. Moving computers? You can sync your game profiles easily by using your Binary Fortress account.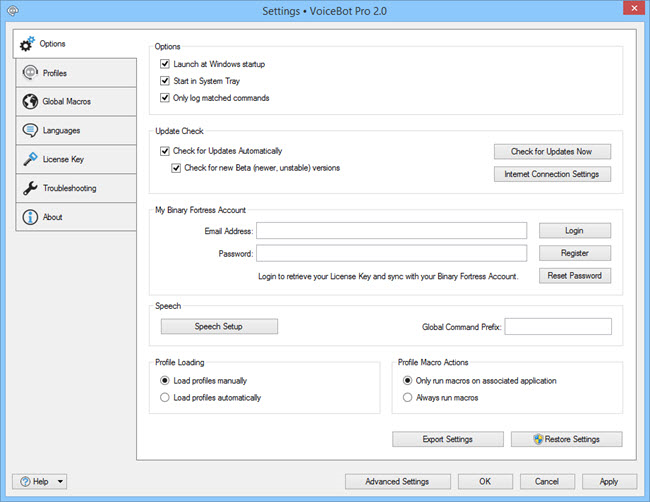 In addition to all of these goodies, VoiceBot also comes with Global Macros that are always on and waiting for your command – things like volume control, desktop lock, and other common functions are all here in VoiceBot, ready to serve your needs!