Both iPhone 6 Models May Ship in September
Published on June 26 2014
By now you may have heard that Apple's upcoming iPhone 6 is expected to come in two flavors: one with a 4.7-inch display and one with a much larger 5.5-inch screen. Previous reports pegged Apple's phablet for a later launch, but now comes word that both devices may go on sale in September.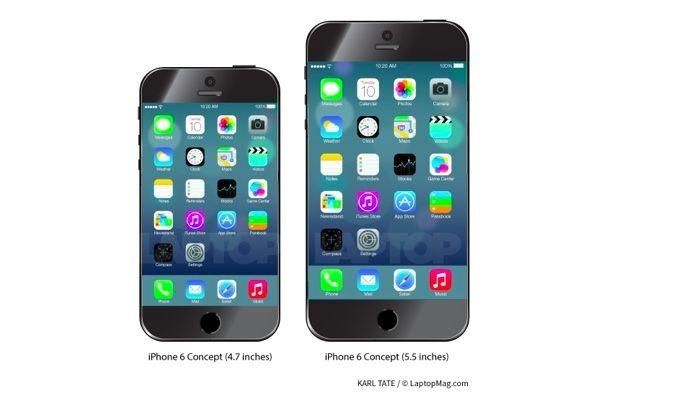 According to Bloomberg, the iPhone 6 will enter production in July, which will give Apple time to get the devices on shelves before the fall. The same report says that the new iPhones will sport rounder and thinner designs than the iPhone 5s and previous iPhones.
Although both devices may go on sale at the same time, Bloomberg's sources claim that producing the 5.5-inch version of the iPhone 6 is more complicated. The resulting lower production efficiency needs to be "overcome before manufacturing volume can be increased."
The iPhone 6 promises much more than just a larger canvas. Previous reports suggest a much stronger sapphire crystal display, an advanced 10-MP camera and a faster A8 processor. The iPhone 6 will also presumably have health and fitness features built in to tap into the new Health app in iOS 8.
Come September, Apple will battle another pahblet in the form of the Samsung Galaxy Note 4. That device is rumored to sport a sharper QHD 5.7-inch display, which may be curved. That Galaxy Note 4 will also likely pack a blazing Snapdragon 805 processor.
If it turns out that the smaller and larger iPhone 6 debut at the same time, it will allow the iWatch to have the spotlight all to itself when it is reportedly revealed in October.
Article Source: Both iPhone 6 Models May Ship in September