Get First Aid Kit to Be Prepared for Computer Emergencies
Published on November 24 2016
So your Windows machine is acting up, and you're worried about data loss, data corruption, and generally never seeing your computer perform as it should ever again. Time to fix it up with First Aid Kit!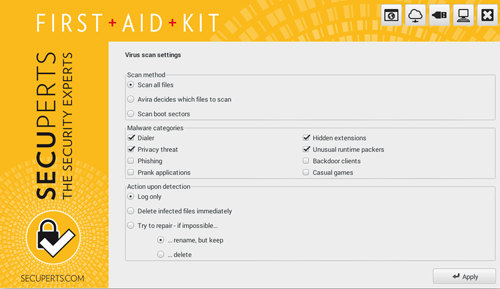 First Aid Kit safeguards you from data loss and subpar Windows performance. With First Aid Kit, you'll be able to address emergencies, whether it's completely strange system behavior, suddenly slower performance, or a completely nonresponsive Windows installation.
What do you get with First Aid Kit? How about the ability to backup your data, clone hard drives, and scan your drive for viruses? What's more, you can use First Aid Kit to share drives so you can get to them from another computer on the network, or track down and restore accidentally deleted files, even from formatted hard drives. And if you're selling or donating your computer, you can use First Aid Kit to permanently delete all of the data off of your hard drive!