Apple iPhone 7S and 7S Plus rumors and news
Published on February 7 2017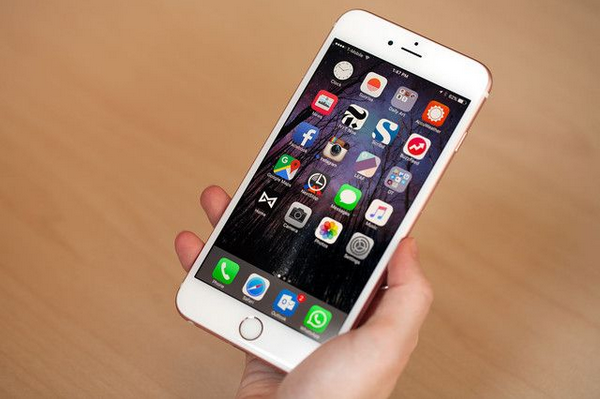 The iPhone 7S may not be due out until later this year, but we are already hearing a number of rumors about Apple's next flagships. The latest rumblings characterize the iPhone 7S and iPhone 7S Plus as the follow-ups to the iPhone 7 and iPhone 7 Plus, respectively. Rumors hint that these 7S models will be mid-range alternatives to a rumored top-of-the-line iPhone 8.
It's unclear how the naming will work or if we will get three new iPhones instead of two. If you want to read about the rumored high-end OLED iPhone with a curved screen and other game-changing tech, check out our iPhone 8 news post.
Here's everything we know so far about the new iPhone 7S and 7S Plus models coming in September 2017.
Release date
We've long expected the iPhone 7s to show up at Apple's normal mid-to-late September event, however, new reports suggest that perhaps we'll see the device a little earlier. According to a research note from BlueFin research that was picked up by Barron's, Apple is ramping up production of the next iPhone (which it refers to as the iPhone 8, but could instead be called the iPhone 7s) a little earlier than usual.
While the beginning of production is reportedly scheduled for June, which is a little earlier than usual, the report notes this doesn't mean Apple will release the phone sooner.
Design: Water resistant and new colors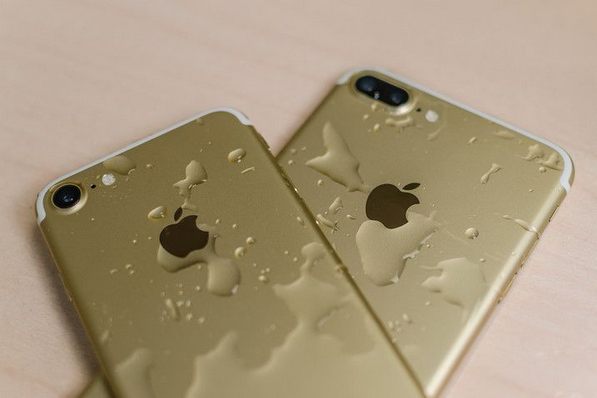 iPhone 7
Julian Chokkattu/Digital Trends
The iPhone 7 was the first device in the iPhone family that could be submerged up to a meter underwater for 30 minutes. But rumor has it that Apple's going to take it a step further with the next iPhones, ramping up the IP rating from IP67 to IP68 and putting it on par with the Samsung Galaxy S7 Edge.
The rumor comes from the Korea Herald, which cites "multiple sources."
Most people will hardly notice a difference, to be fair. The IP68-rating allows submersion up to about 5 feet for 30 minutes, a minor improvement over the 3.3 depth against which IP67-certified devices are protected.
The iPhone 7S models may feature a familiar design. According to Cowen and Company analyst Timothy Arcuri, the mid-range iPhones will serve as upgrades to the existing iPhone 7 and iPhone 7 Plus.
They'll likely sport LCD screens instead of the OLED technology rumored for the iPhone 8, Arcuri says, and eschew the high-end iPhone's "wraparound" design in favor of the current crop's familiar flat display. In an effort to keep costs down, the iPhone 7S models probably won't look like the iPhone 8, which is rumored to have hidden the fingerprint sensor, FaceTime camera, infrared module, and earpiece embedded within the touchscreen.
The iPhone 7S and iPhone 7S Plus may ship in a new color. The jet black iPhone was a huge hit for the iPhone 7 despite the $100 premium, and according to recent rumors, Apple may well do the same thing with the iPhone 7S models. According to the Japanese Apple blog Macotakara, the new color's red.
A red iPhone would be a pretty big deal for Apple, which has traditionally stuck with more subdued colors like whites, blacks, and grays. A red addition to the lineup would be a bold choice.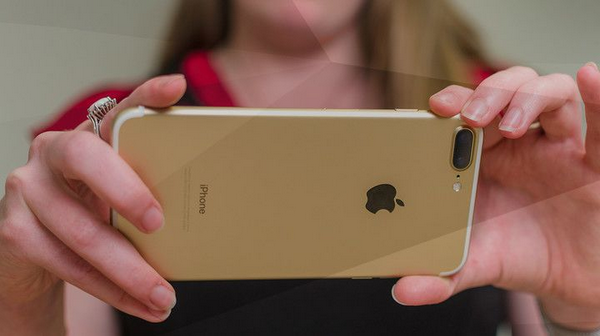 A new rumor suggests the next iPhones will feature dual vertical cameras, likely with functionality similar to the cameras on the existing iPhone 7 Plus. The iPhones models will reportedly be able to shoot in portrait orientation and take advantage of the dual lens system.
Japanese blog Mac Otakara, citing an unnamed Taiwanese supplier, suggests dual cameras will be a part of the upcoming iPhone lineup. They're rumored to be arranged in a vertical configuration as opposed to the current horizontal layout on the 7 Plus.
According to a report from The Korea Economic Daily, Apple is collaborating with LG to create a dual-camera module that would allow for 3D photographing. This would certainly make sense, as LG is already the company behind the iPhone 7 Plus camera. While Apple previously patented 3D-object and gesture recognition, it's unclear whether the upcoming iPhone will bring these patents to life.
Specs: A11 processor
Every year, Apple upgrades the processor in its new iPhone. The iPhone 7S and 7S Plus will likely get the new A11 chip, which DigiTimes reports will use a 10nm manufacturing process. The chip should be even faster than the A10 Fusion processor, which has been heralded by critics as the best mobile phone processor. The iPhone 7S is likely to be even more powerful. We have no new info on the amount of RAM or storage configurations, but it's safe to assume that we'll see 32GB, 128GB, and 256GB storage options for the iPhone 7S and 7S Plus.
We have no new info on the amount of RAM or storage configurations, but it's safe to assume that we'll see 32GB, 128GB, and 256GB storage options for the iPhone 7S and 7S Plus. Battery capacity is also a mystery, though some reports say that at least the high-end iPhone 8 may have wireless charging.
Name: iPhone 7S vs. iPhone 8
| | | |
| --- | --- | --- |
| Specs | iPhone 7S/7S Plus | iPhone 8/8Plus |
| Screen | LCD | Curved OLED |
| Charging | Standard lightning | Lightning and Wireless Charging |
| Design | Similar to iPhone 7/7 Plus | No bezel, no home button, radical change |
| Specs | A11 | A11 |
| Camera | Dual-camera on some models | Dual-camera on some models |
Typically, Apple launches an S model every other year. Initially, rumors believed the next iPhones would be named the iPhone 7S and iPhone 7S Plus. Then, rumors came in that Apple would skip the S model and jump to the iPhone 8 name. At this point, reports seem to indicate that we'll see three models in 2017. There will be more modest updates on the iPhone 7S and 7S Plus models, but the iPhone 8 will be a big jump up in design and technology. You can read all about the iPhone 8 here.
According to the Motley Fool, the iPhone 7S lineup may include the standard iPhone 7S with a 4.7-inch display and the iPhone 7S Plus with a 5.5-inch display. The high-end iPhone 8 will likely arrive at the same time, rumors suggest.
Noted KGI Securities Analyst Ming-Chi Kuo has seconded the rumor. Kuo writes that Apple's iPhone 7S lineup will feature iPhones with screens measuring 4.7 inches and 5.5 inches diagonally. He also suggests that Apple may experiment with either glass, ceramic, or plastic backs on the iPhone 7S.
In his latest report, Kuo suggested that the 4.7-inch iPhone 7S will serve as a mid-range or perhaps even low-end iPhone. And he said that the iPhone 7S models could account for between 30 and 35 percent of new iPhone shipments in 2017.
Release date and Price: Probably September
Apple traditionally launches the iPhone every year in September. So far, that seems likely to happen yet again in 2017. We have no information on a specific launch or release date yet. The price is also unknown.
Article Source: Apple iPhone 7S and 7S Plus rumors and news