Apple iOS 9.3 Has A Serious New Problem
Published on March 29 2016
Seven betas. When Apple launched iOS 9.3 it received credit from many (including myself) for spending significantly more time testing this software following a series of troubled releases. But now new problems are mounting…
Following an initially smooth update process last week for users with cutting edge devices, it turned out iOS 9.3 was bricking a number of older devices – something Apple (to its credit) quickly admitted. But now real anger is building among users of iPhones and iPads of all ages after web browsing in Safari became largely unusable following the upgrade.
Complaints are flooding into Apple Support Communities, popular Apple sites like MacRumors and Twitter (in particular) after many iOS 9.3 upgraders found both tapping and long pressing hyperlinks (the latter gives options like opening links in a new tab) cause Safari to lock up. What's more the bug isn't only initiated in Safari, but also when hyperlinks are opened from any app including Mail, Messages, Notes and social media.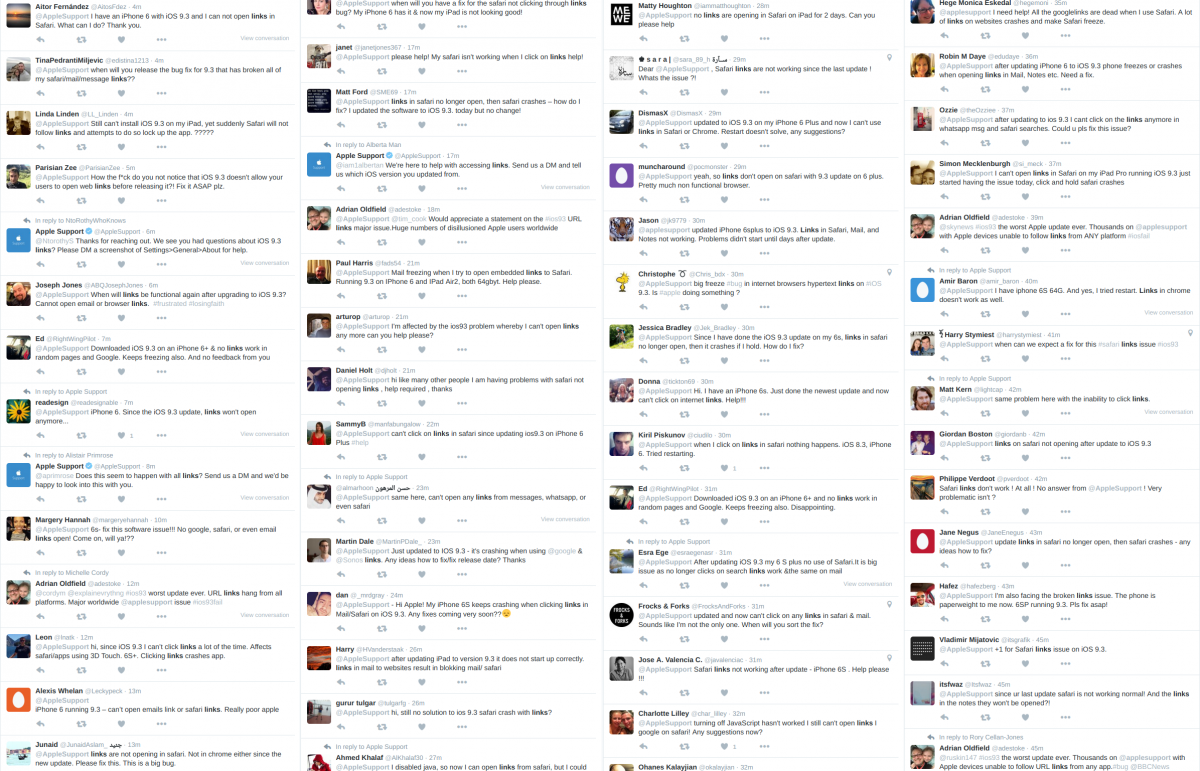 Interestingly 9to5Mac discovered even unaffected devices can be hit by the bug when installing specific apps. Meanwhile others blame Apple's new universal links and some recommend switching off JavaScript (Settings > Safari > Advanced), though this has seen mixed results and damages the overall web browsing experience.
Restarting devices and force closing Safari also hasn't proved consistently effective.
A video of the issue can be seen in the YouTube clip below: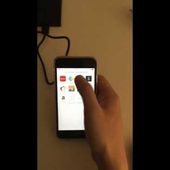 When you long click to open in background safari crashes. When you make a Google search it doesn't enter the link. It also crashes when you click a link in a third party app like whats's app. I ...
https://www.youtube.com/watch?v=QLyGpGYSopM&feature=youtu.be
As such until Apple publicly comments on the problem the exact cause will remain a mystery and (while an exact percentage of affected users is unknown) at the time of publication, the @AppleSupport account on Twitter is overwhelmed.
In light of this latest problem I'm changing the Install Verdict on my iOS 9.3 Upgrade guide and advising all iPhone, iPad and iPod Touch users to hold tight. The combination of issues means Apple is now likely to be forced into issuing a quick iOS 9.3.1 patch during the next week.
Of course having seen iOS 9.3 suffer problems despite seven public betas, it remains to be seen whether users fear iOS 9.3.1 if it is rushed out the door in a matter of days…
Article Source: Apple iOS 9.3 Has A Serious New Problem