Amazon Black Friday 2015 sale announced: Starts this this Friday, dozens of deals already revealed
Published on November 19 2015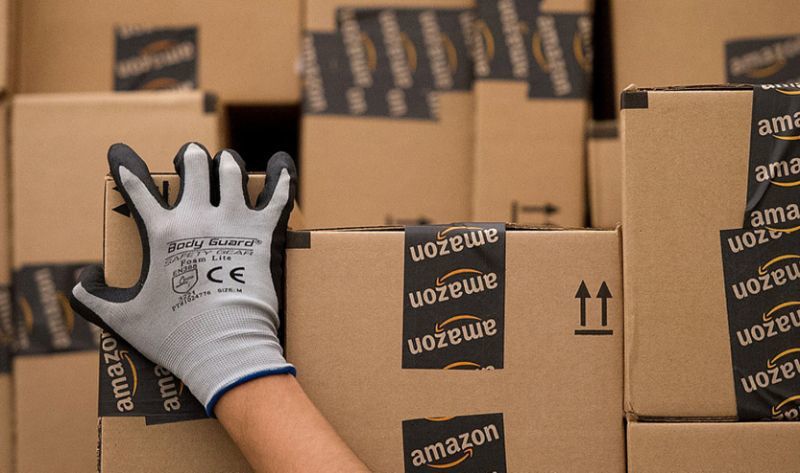 With just over a week to go until Black Friday kicks off, most retailers have already announced (or leaked) the special deals and price drops planned for the busiest shopping event of the year. Amazon is the latest company to announce its Black Friday plans for this year, and you can expect eight days of special holiday deals from the giant online retailer.
In a press release, Amazon on Wednesday announced that its Black Friday sales start on November 20th, with new deals becoming available every five minutes for eight straight days. Amazon set up a special minisite for the Black Friday sales event, accessible at www.amazon.com/blackfriday.
On top of these daily deals, Amazon will offer customers "10 coveted Deals of the Day starting at midnight on Thanksgiving and up to 10 more n Black Friday." Furthermore, Lightning Deals on "thousands of sought-after products" will be available every day.
Naturally, it'll pay off to be an Amazon Prime subscriber during Black Friday, as these Lightning Deals will be revealed to Prime users 30 minutes before everyone else – here's where you can get started with your Amazon Prime subscription if you haven't done so already. Prime members in 20 metro areas will get free two-hour deliveries on select Deals of the Day during the entire holiday season.
Remember, if you're not already a Prime member we told you how to sign up for free and get all of your holiday purchases shipped for free.
The company also said that more than 150 "hand-picked" Lightning Deals will be shared only via its mobile apps on Android, iOS and Fire OS, from 3.00 p.m. PST through 11:00 p.m. PST starting on Thanksgiving through December 9th.
The company has already listed various products that will be discounted during its massive Black Friday sale – here are some of the electronics deals Amazon is getting ready to offer:
TVs and streaming sticks
$25 off Amazon Fire TV
$15 off Amazon Fire TV Stick and Amazon Fire TV Stick with Voice Remote
Up to 45% off select Samsung and LG TVs, including Samsung 32" 1080p LED TV for $177.99, LG 49" 1080p LED TV for less than $370, and Samsung 75" 1080p Smart LED TV for less than $2,000
Top-selling 60" 4K LED TV, $799.99
TCL 55" Roku Smart LED TV, $348
Hisense 55" 4K Smart LED TV, $448 (App Only Deal)
50" 1080p LED TV, $149.99 (App Only Deal)
40" 1080p LED TV, $145
TCL 32" Roku Smart LED TV, $125
32" LED TV, $75
Acer Home Theater Projector, $299.99
Smartphones and tablets
Kindle Paperwhite, $99.99
$30 off Kindle and Kindle for Kids Bundle
Fire, $34.99
Fire Kids Edition, $84.99
Save more than 20% on select Samsung Galaxy Tablets
Wearables
Accessories and Miscellaneous
VIZIO 38" 2.1 Home Theater Sound Bar, $79.99
$49 off SONOS 2-Room Streaming Music Starter Set
Save 40% on Polk Audio Omni S2 Wireless Speaker
Up to 25% off Denon HEOS 1 Wireless Speakers
50% off Sony Extra Bass Bluetooth Headphones
Save more than 50% on Sennheiser HD 598 Special Edition Over-Ear Headphones in Black (Amazon Exclusive)
More than 50% off top-selling point-and-shoot camera
Save up to 70% on select SanDisk memory cards and USB flash drives
Top-selling mobile printer for less than $100
Laptops and Desktops
Save $100 on an Intel-Powered Dell 2-in-1 Laptop
ASUS 15" laptop, $129
Up to 40% off select Acer desktops, monitors, Chromebooks, and tablets
Article Source: Amazon Black Friday 2015 sale announced: Starts this this Friday, dozens of deals already revealed