Get yowindow A Fun Way to See the Weather
For nine hours a day I sit in a cubicle, which itself is part of a larger network of cubicles. The nearest window is a good 50 feet or so from where I sit, and there are days when I have no idea what the weather is like because I can't look outside. My only indication that it's raining is when someone comes in shaking off an umbrella! But, you know what? I don't need to be near a window to find out what the weather is like, not when I have YoWindow installed on my PC!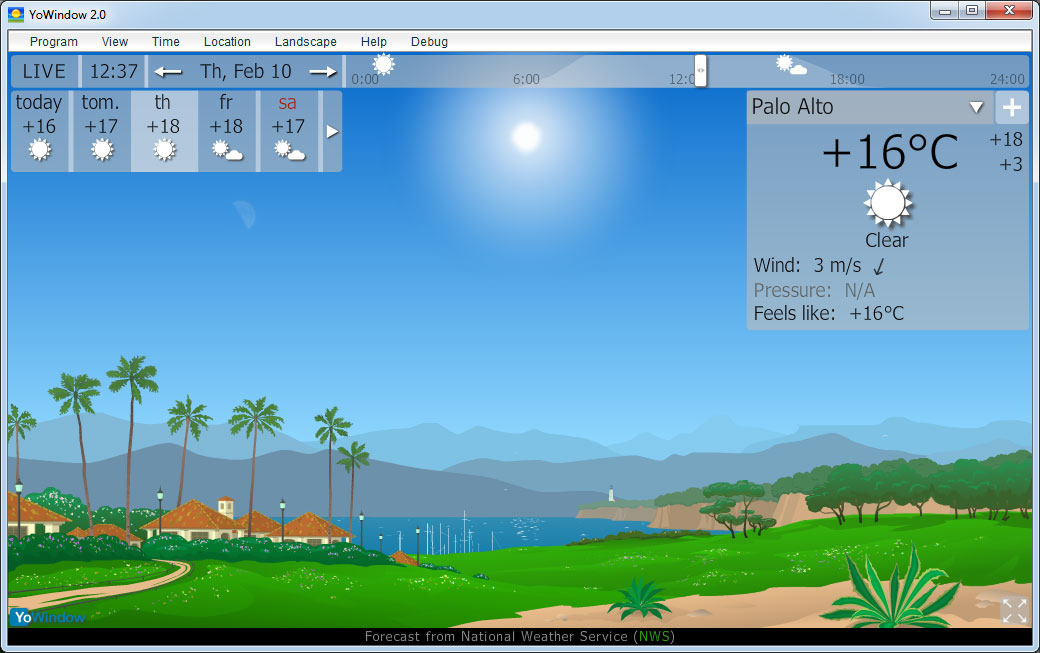 YoWindow brings the fun back into weather apps, by displaying an animated landscape that reflects the actual weather conditions at your location, or at any other location that you specify! If it's raining outside, it's raining in your YoWindow application!
If it's sunny, your YoWindowlandscape is bathed in beautiful sunlight (even if you, sitting at your desk, are not). YoWindow isn't just for looks - it displays everything you need to know about the weather, from temperature, wind, and atmospheric pressure, to wind chill, UV values, and more! It even reflects the actual day and night cycles, complete with the proper phases of the moon! Even the change in seasons is reflected in YoWindow's animated landscape.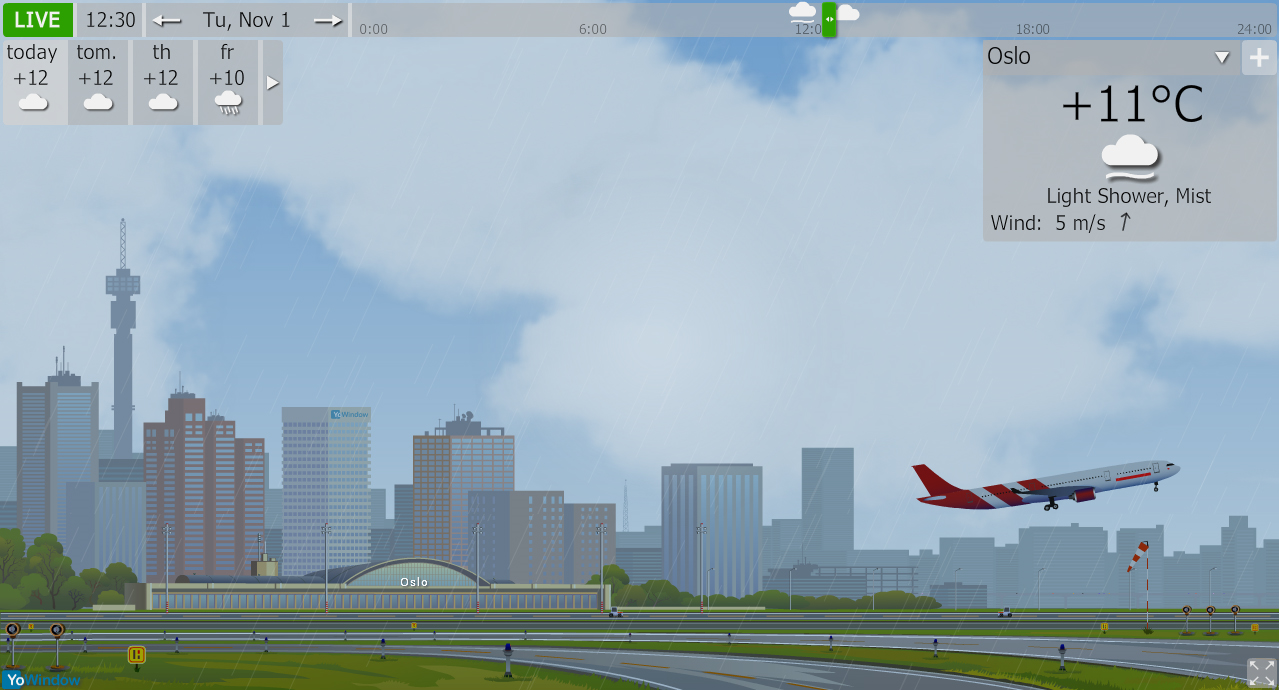 Planning a trip for this weekend? If you had YoWindow, you could easily just time-scroll forward to see what the weather is, quite literally, going to look like! You can also just click on days of the week to view those forecasts, as well!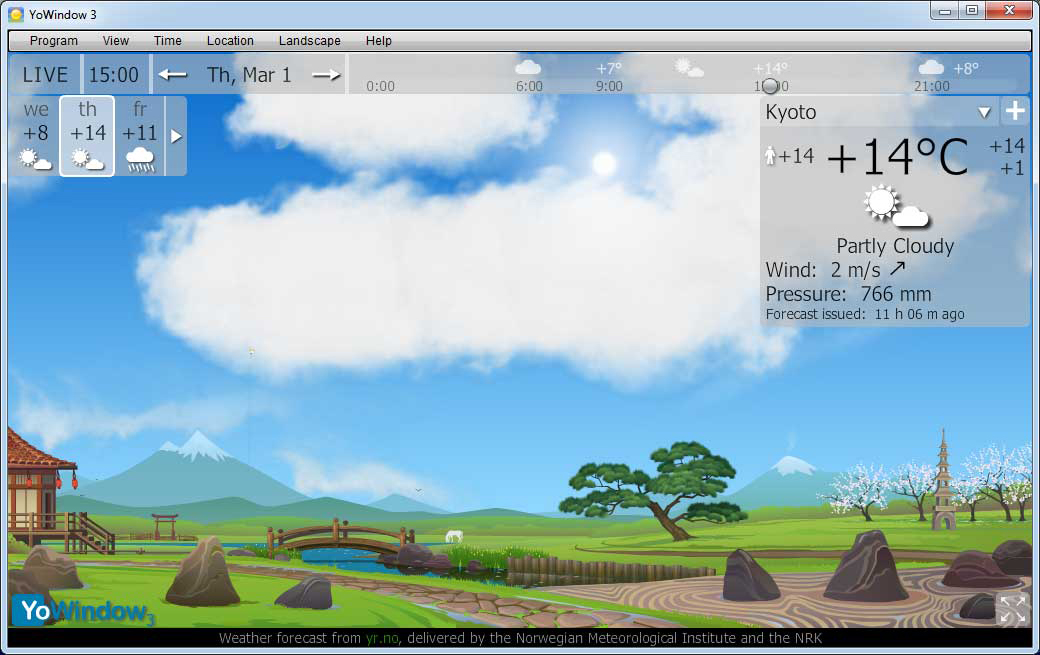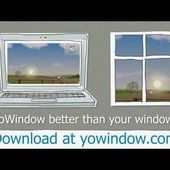 YoWindow - weather with magic...
YoWindow is a free weather program with beautiful landscapes. Download YoWindow with screen-saver at http://yowindow.com
https://www.youtube.com/watch?v=bS4sEfBAlCg&feature=youtu.be